Incredible Results From the Inside Out
A cutting-edge cardio weight loss & toning program that will push you to reach new heights of mental tenacity, emotional power, and physical strength for a next-level beautiful you.
Lose Unwanted Fat. Sculpt Every Muscle. Unleash Untapped Potential.
Through a fully-customizable 14 or 21 day schedule of challenging yet modifiable 30-40 minute mat-based workouts, you'll transcend every limit & awaken an entirely new force of personal power, transforming your confidence, energy & vitality as well as your physical body.
6 Cardio weight-loss classes
6 Targeted body-toning classes
3 Pre-workout guidance classes
2 Sore muscle restorative classes
Introduction & guidance videos
16-Page digital guidebook
Transform Healthy Eating Guide
14 & 21-Day practice schedules
Transform Was Designed To…
Make sure you stay committed & feel beautiful in your own skin. By emphasizing self love, mental discipline, and emotional resilience as much as physical strength, we're changing the way you think about what you're capable of so you get the results you've always wanted.
Make it easy to fit exercise into your day
Go at your own pace, no matter where you are
Ramp up your intensity as much or little as you want
Deliver results guaranteed to blow every other program you've tried away
Notice your incredible progress & begin to crave the daily challenge
Eliminate the need for a gym, heavy equipment, or hours of free time
Get fit in a way that's sustainable and feels good
Break through mental & physical plateaus
Get you in the best shape of your life – period
Transform is the New Way to Get Fit: Body, Mind & Spirit
If you're ready to break through the obstacles holding you back from your best self, this program is your path to TOTAL transformation​. What sets it apart from others out there is a focus on the mental & emotional aspects of fitness as much as the physical. We believe real and lasting change in your body begins with how much you love yourself and carries over to your will to succeed, priorities, and habits. Transformation becomes a way of life that keeps evolving as you reach new heights of health, success, and happiness.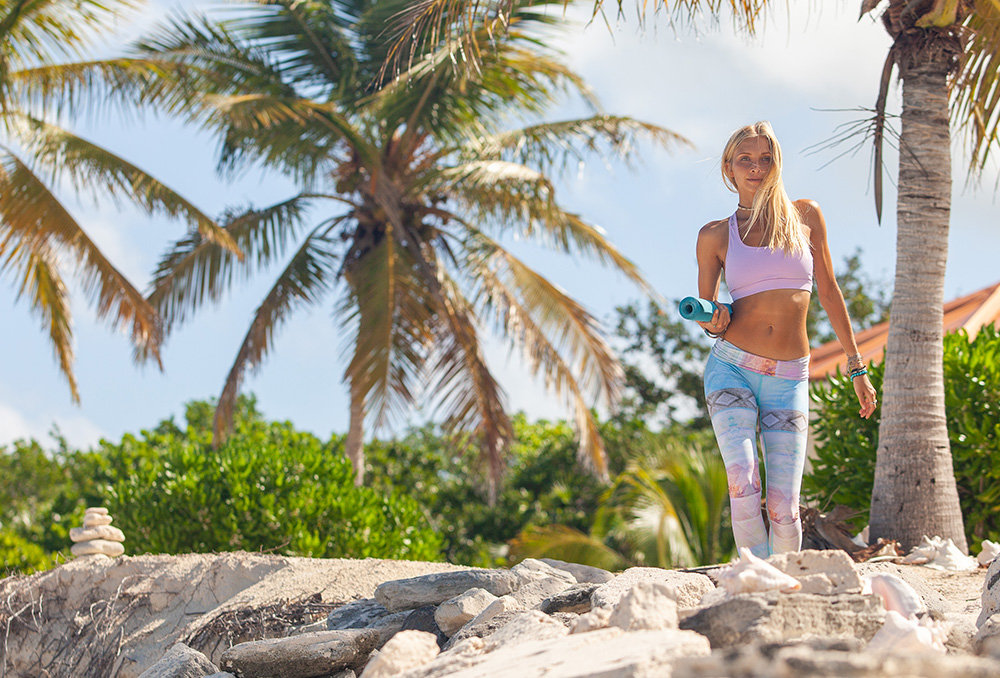 Read Tons of 5-Star Reviews Below
The Transform Program Itinerary
  18 Videos     10+ Hours Total     Guaranteed Results
Every class provides a selection of exercise modifications to match your individual fitness level, as the program itself can be customized to fit everyone's needs and goals.
Day One
Total Body Cardio Sweat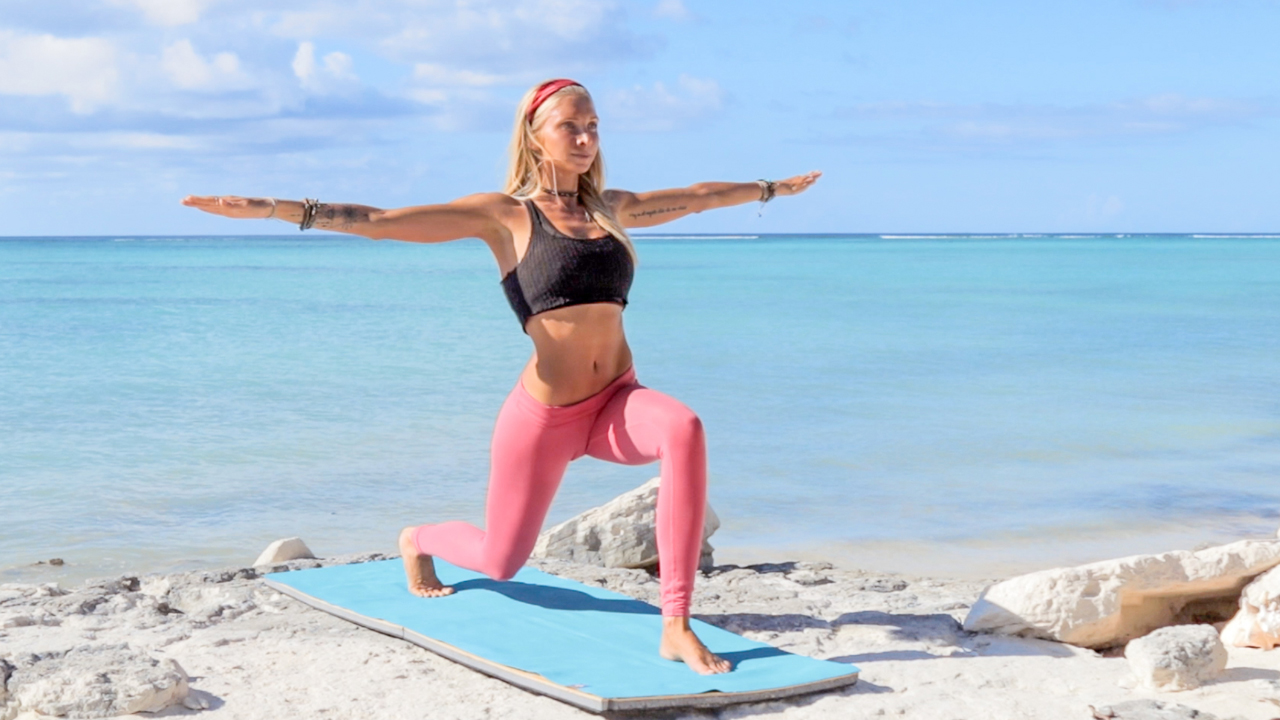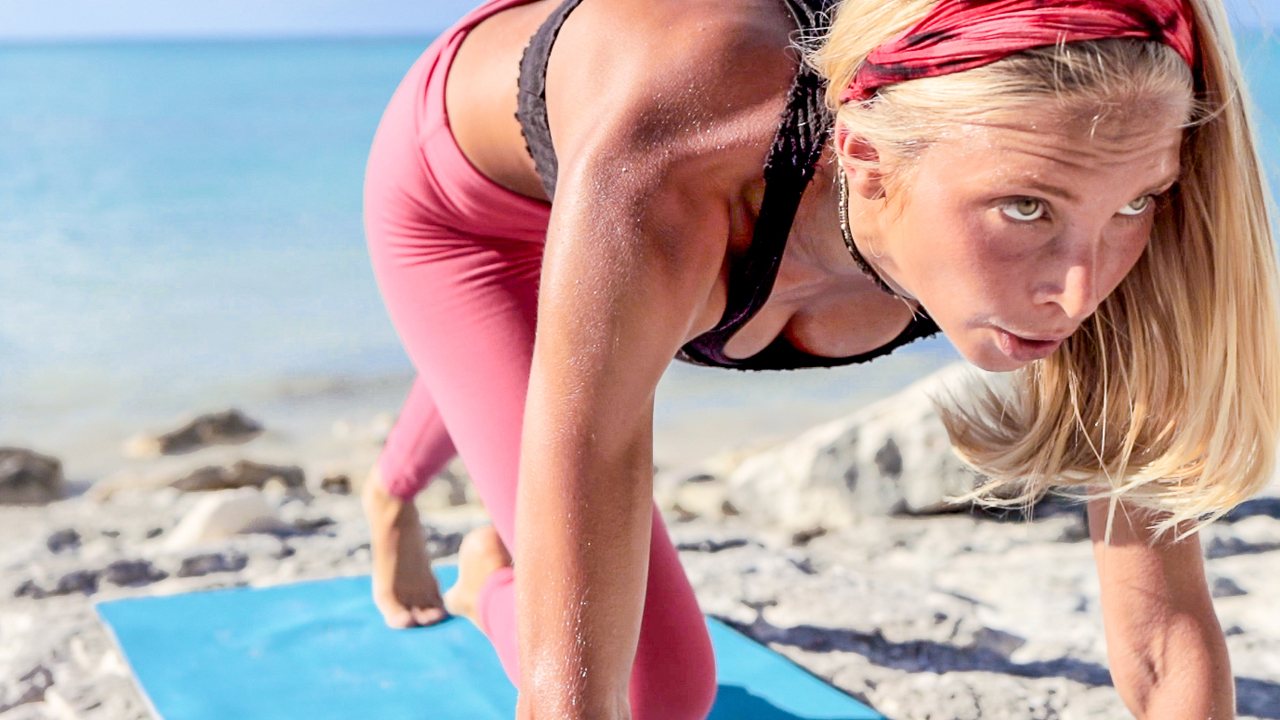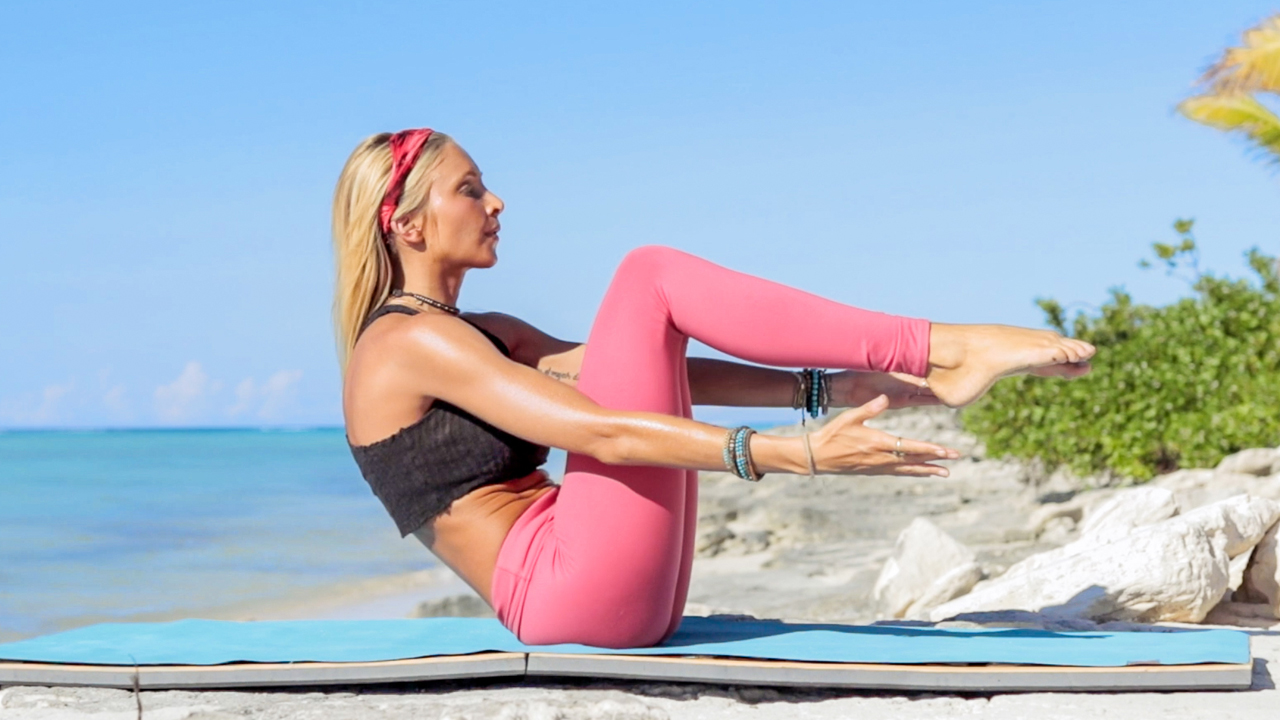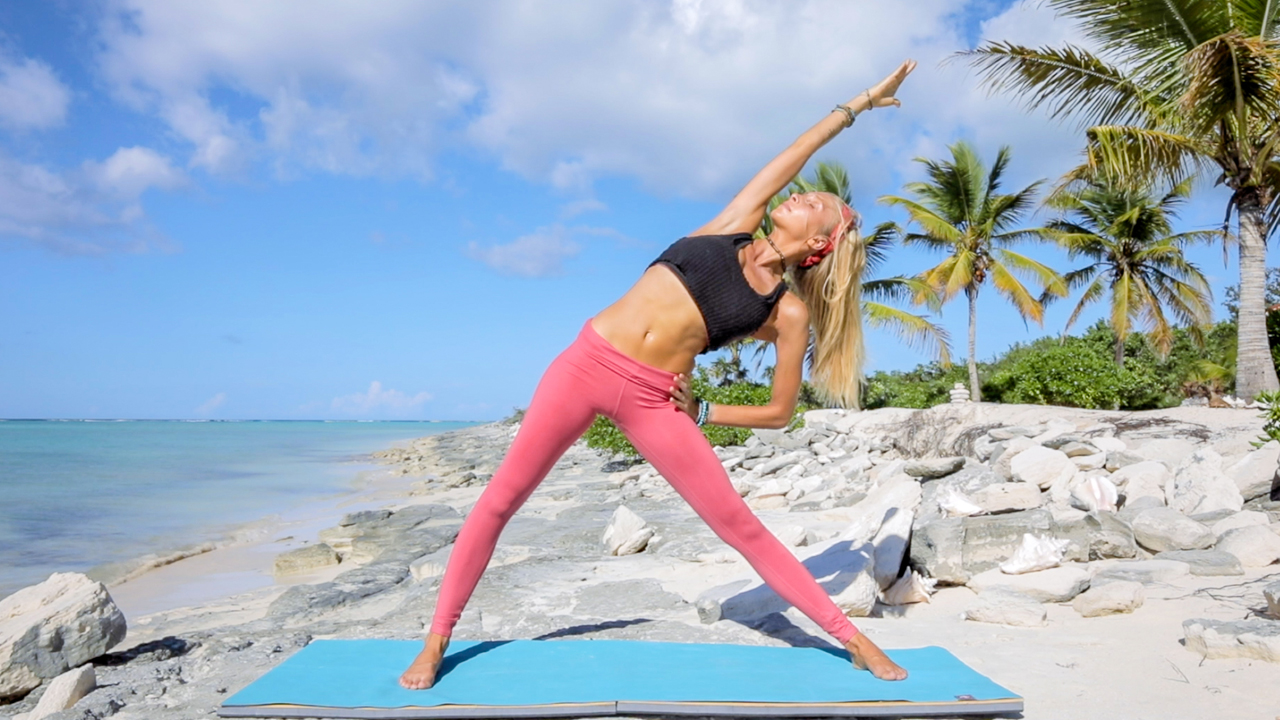 A full body cardio HIIT class that will "wake up" every muscle of your body and get you primed for the next two weeks of the program!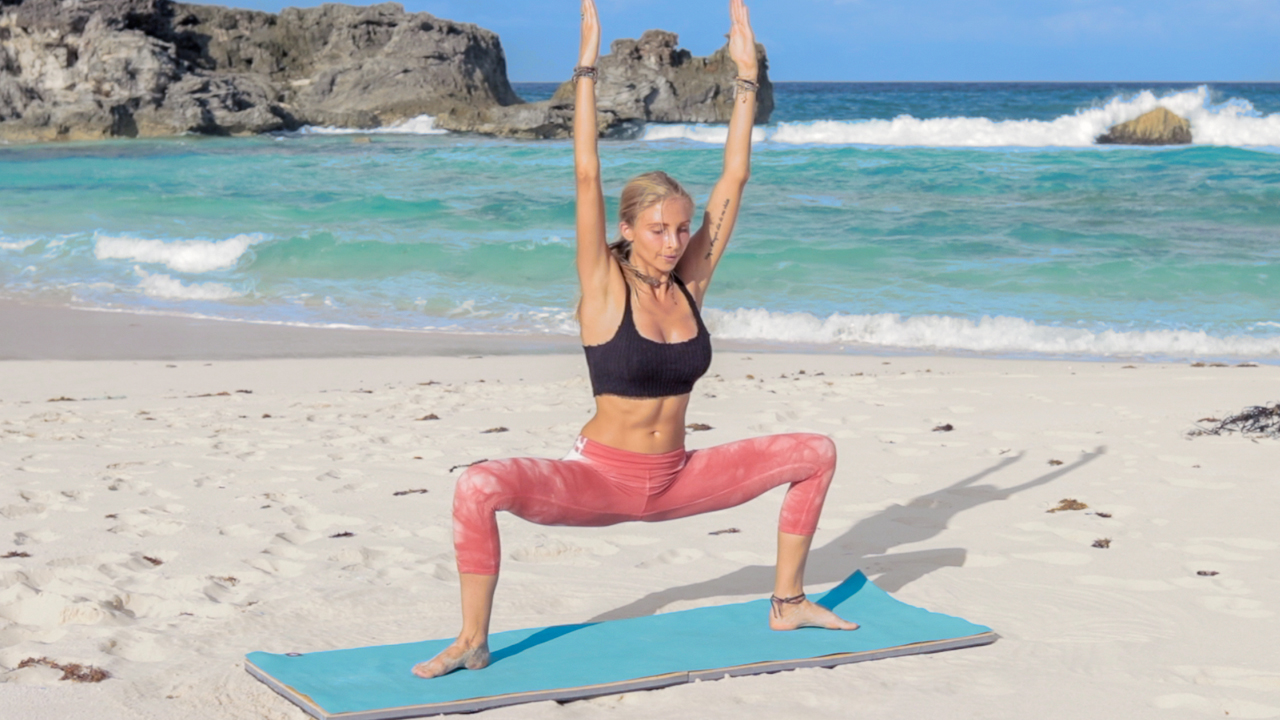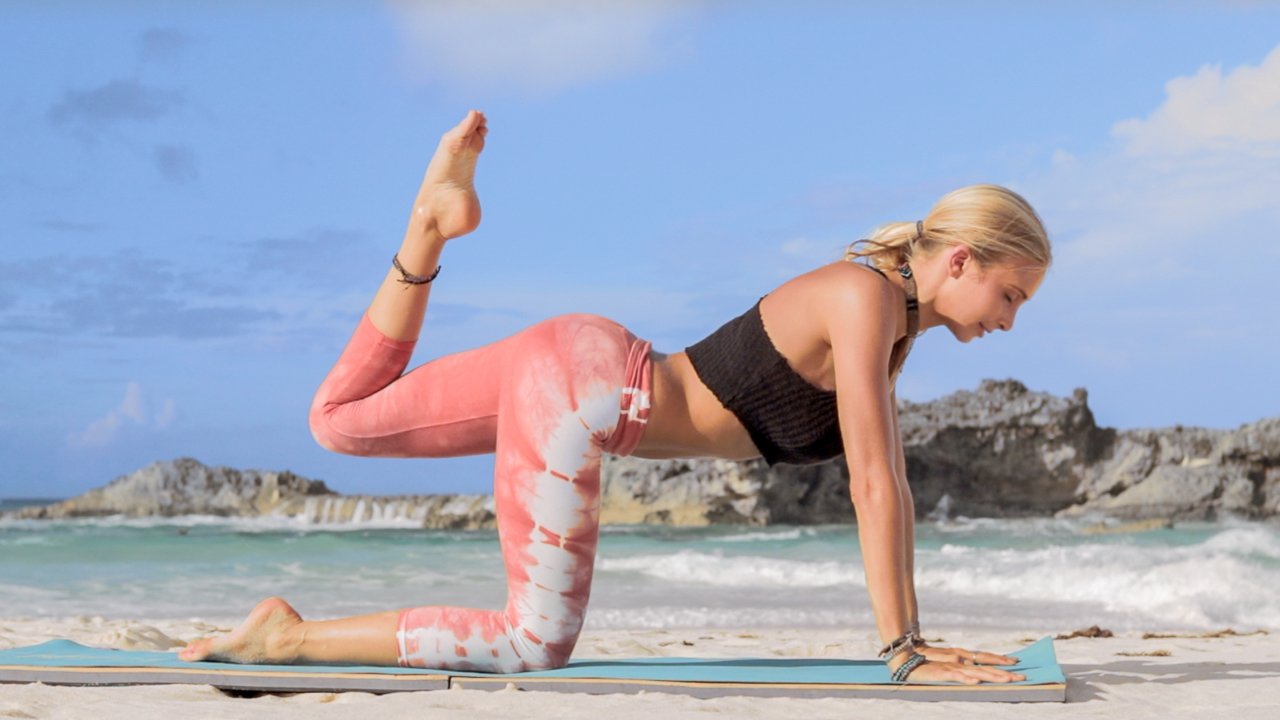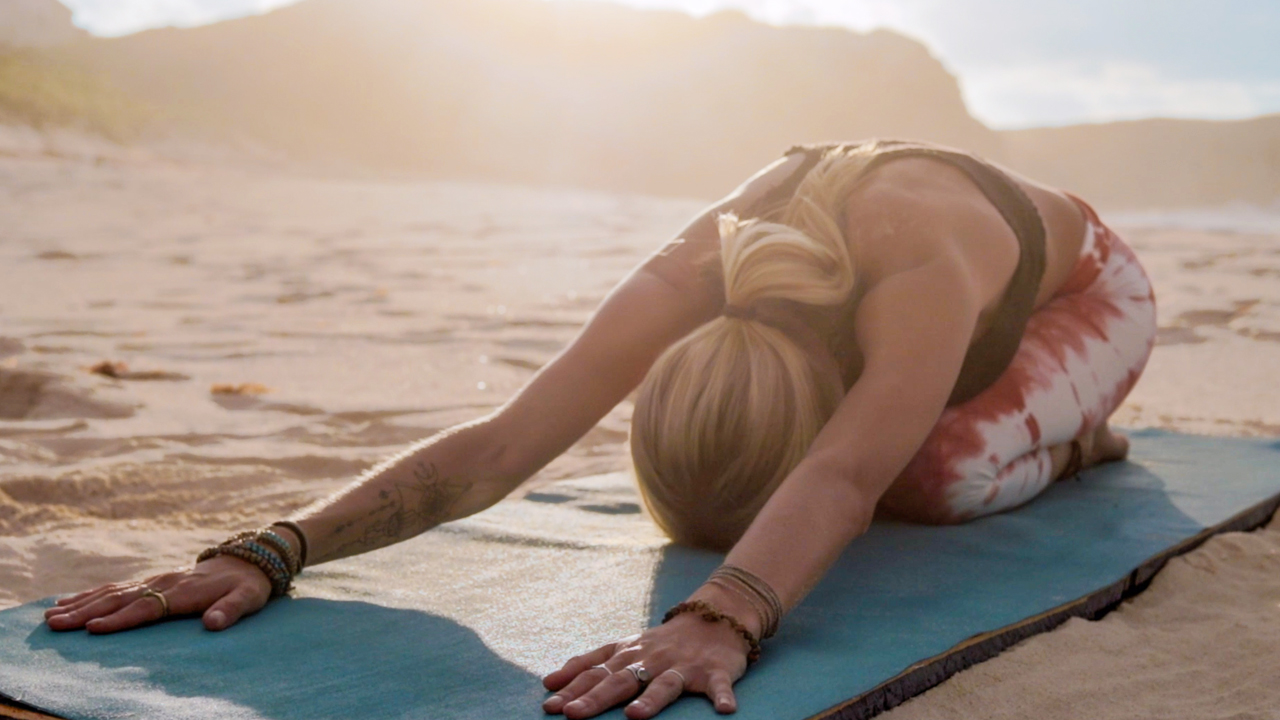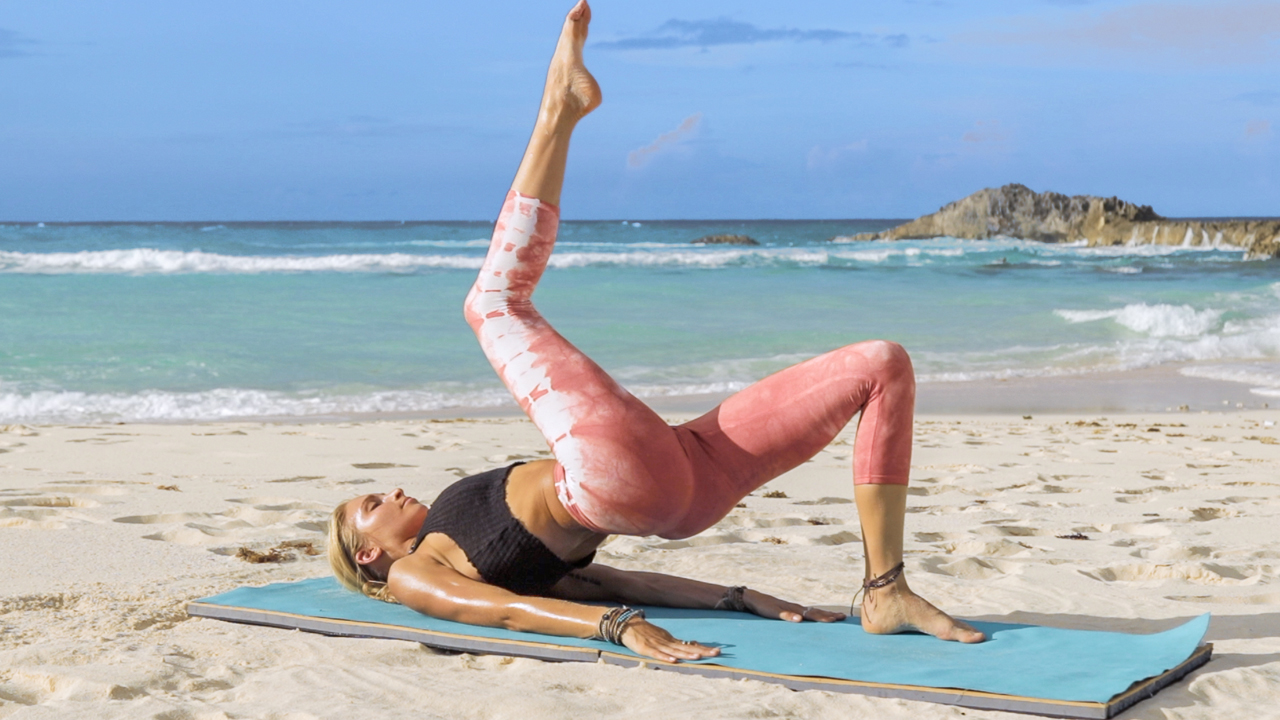 This class laser focusses on the entire lower body by sculpting and strengthening the glutes, quads, hamstrings, and inner thighs.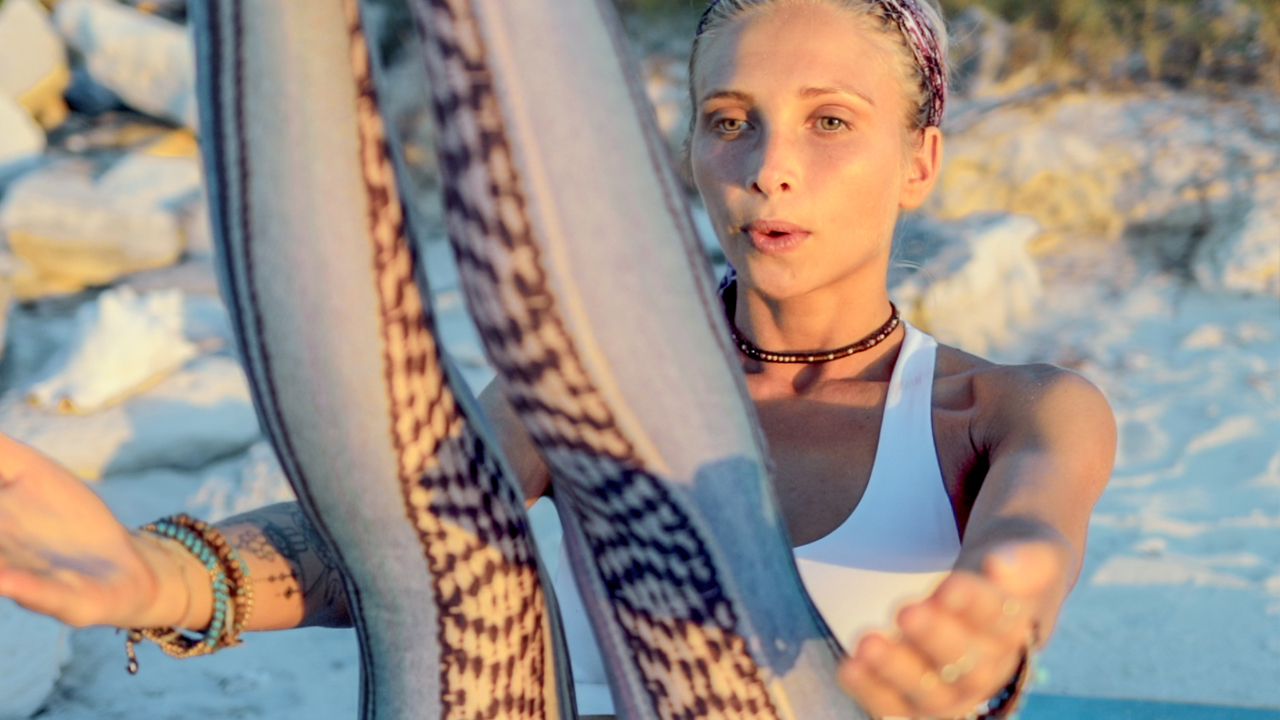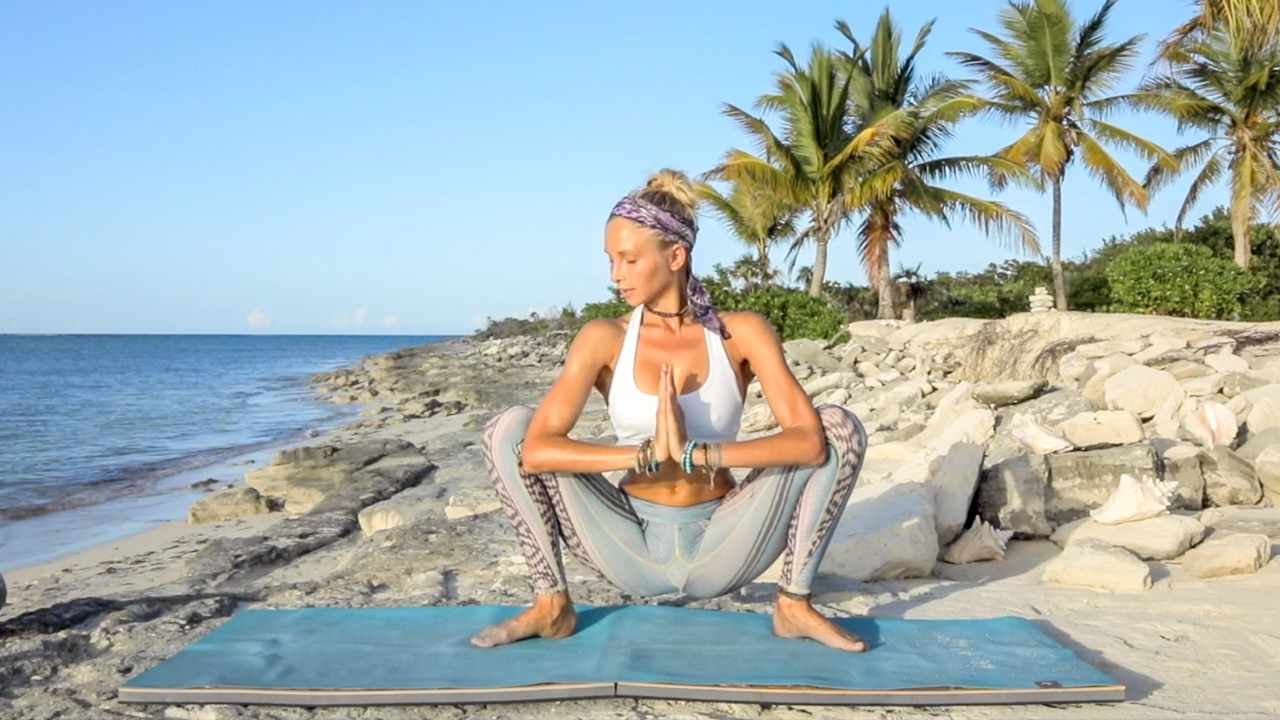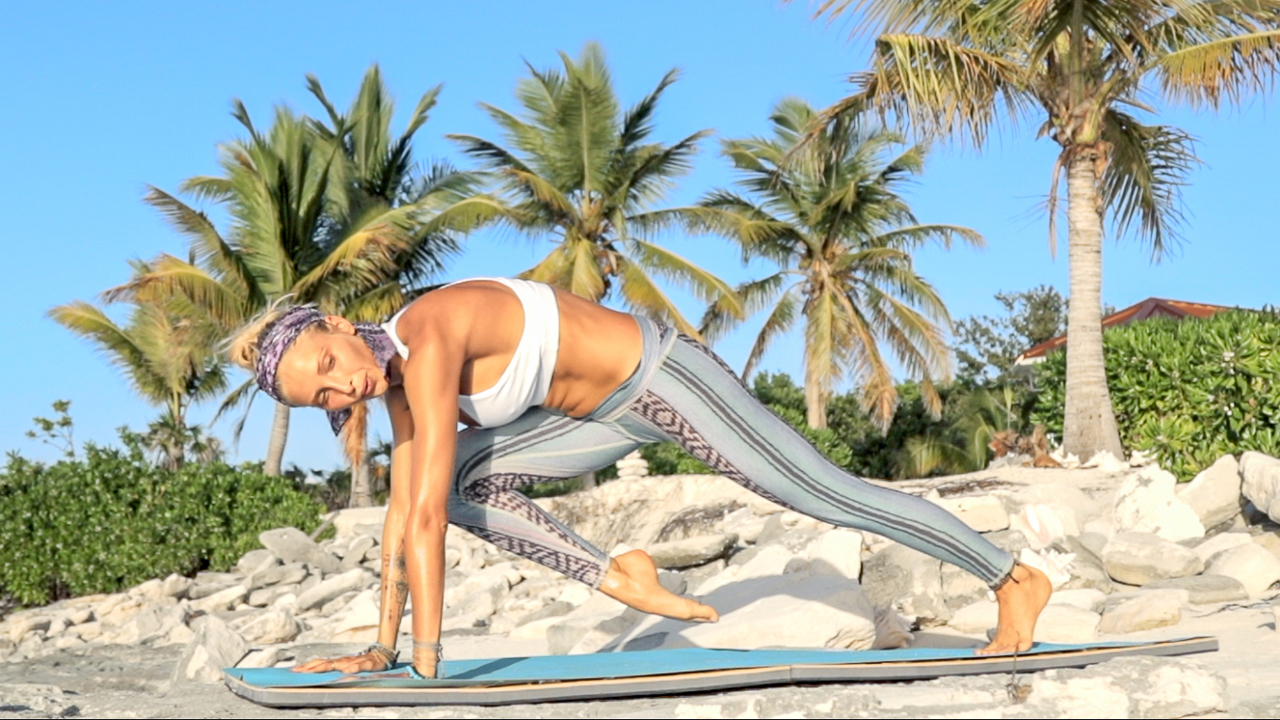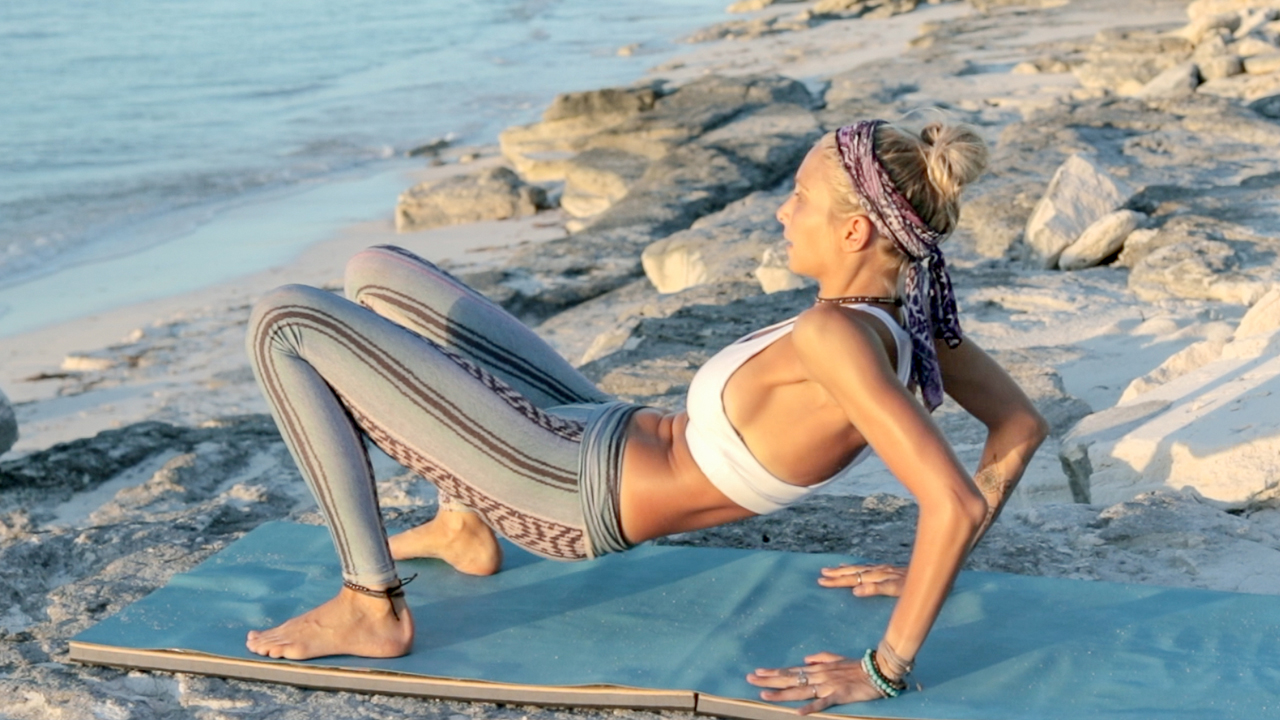 A fusion of fat burning and metabolism boosting cardio exercises, this class melds yoga flows and postures into a perfect balance of HIIT techniques.
Day Four
Beach Core Meltdown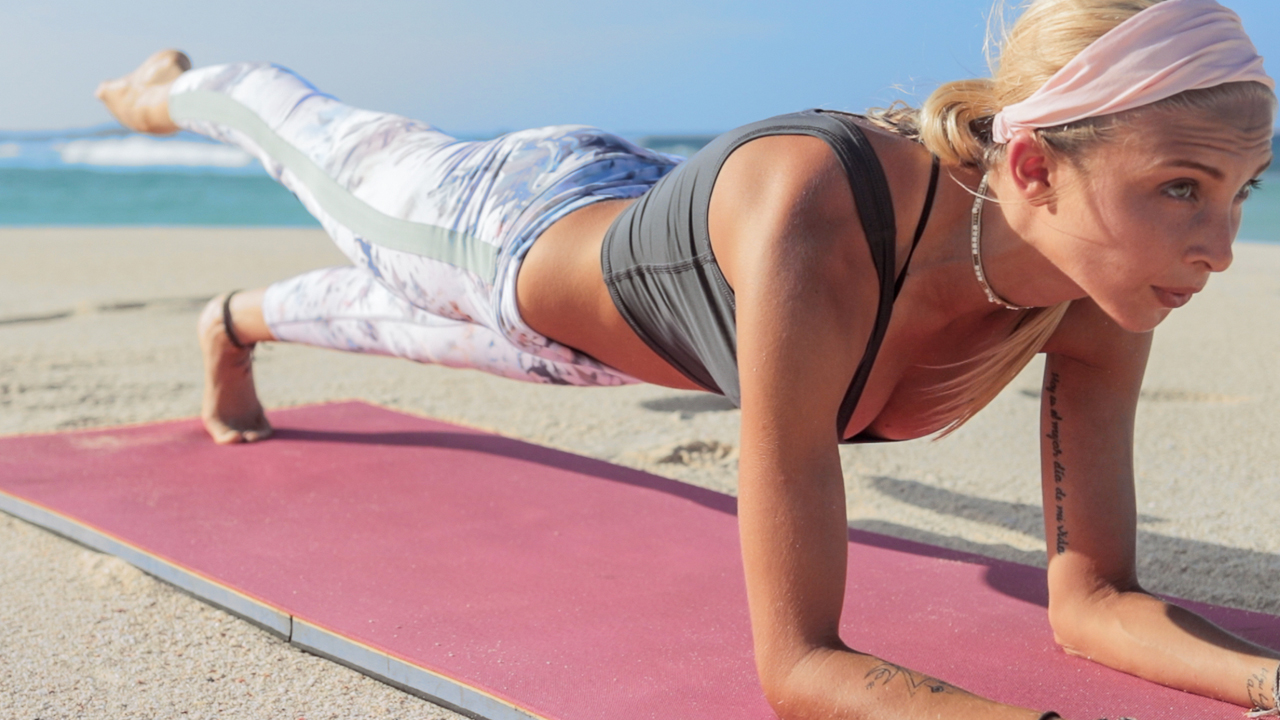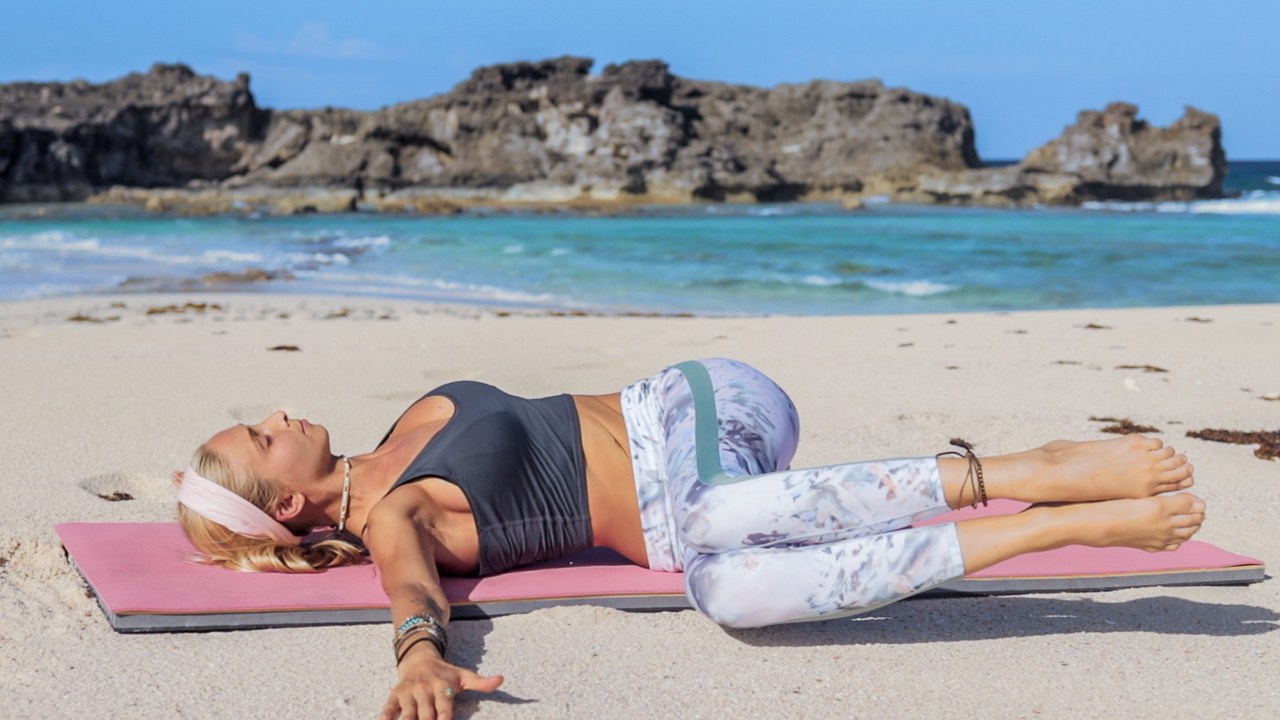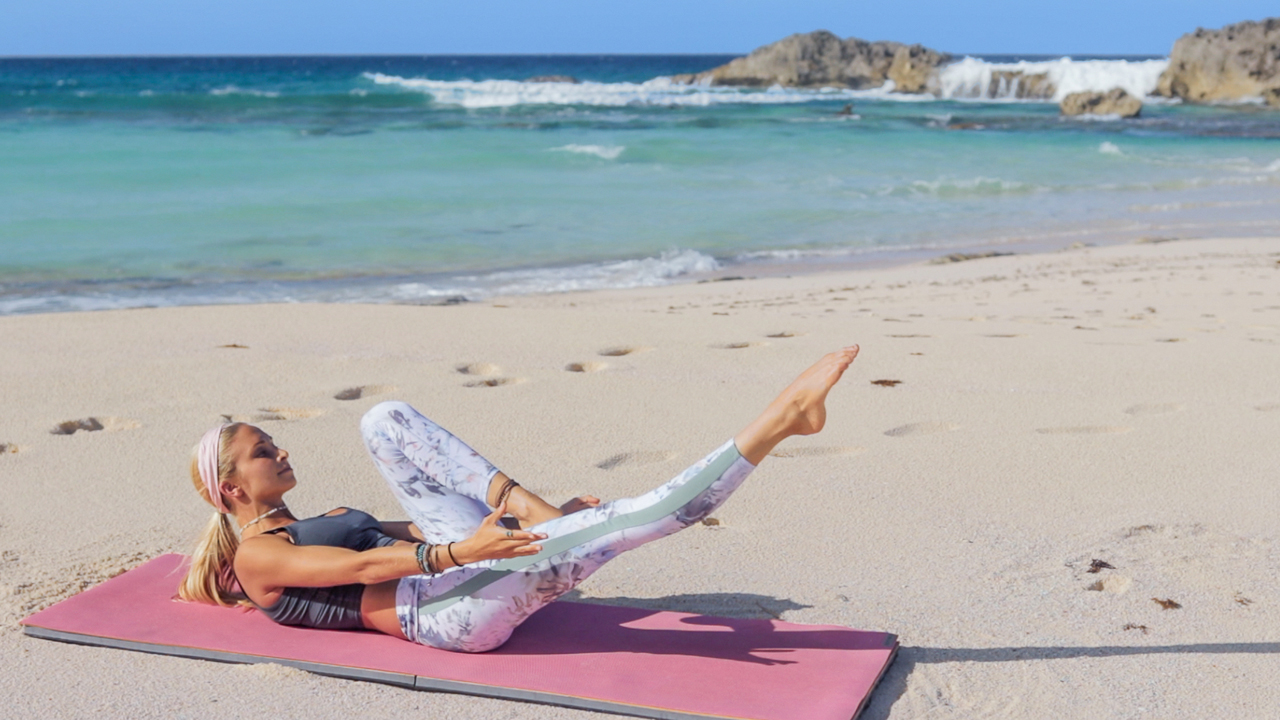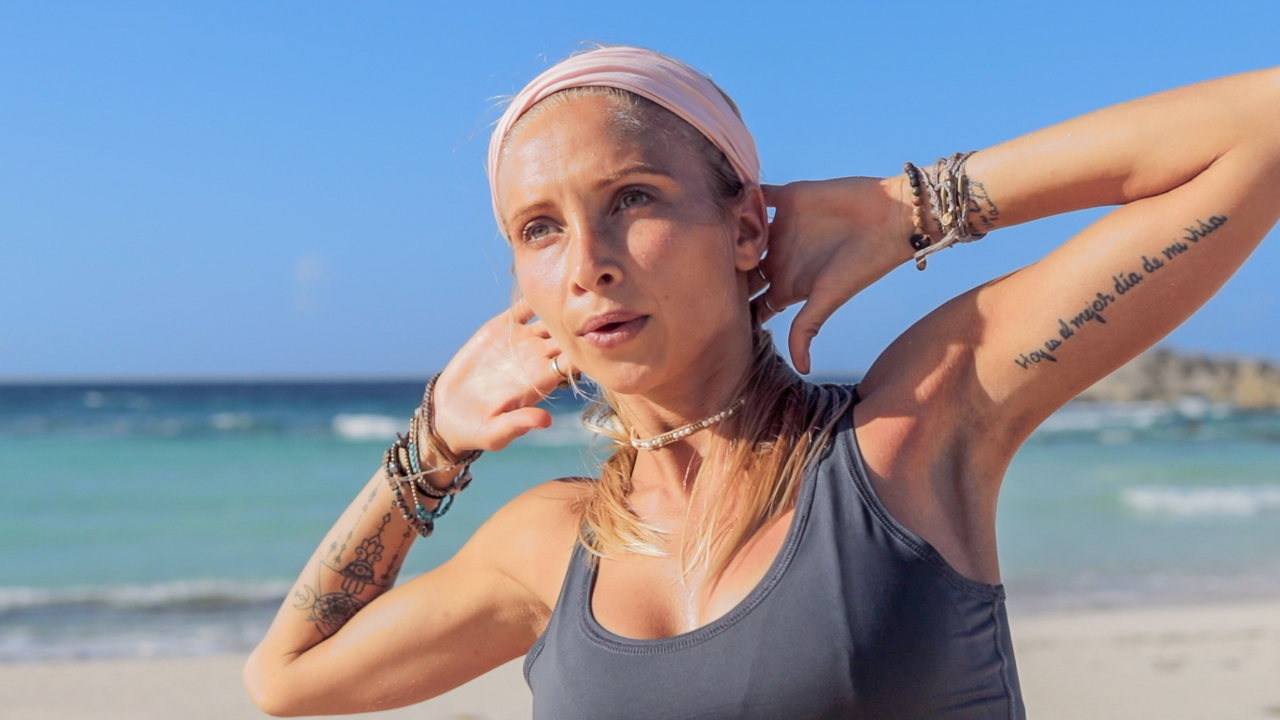 This intense core workout class will help you trim your waistline, gain incredible midsection definition, and find a stronger balance in all that you do.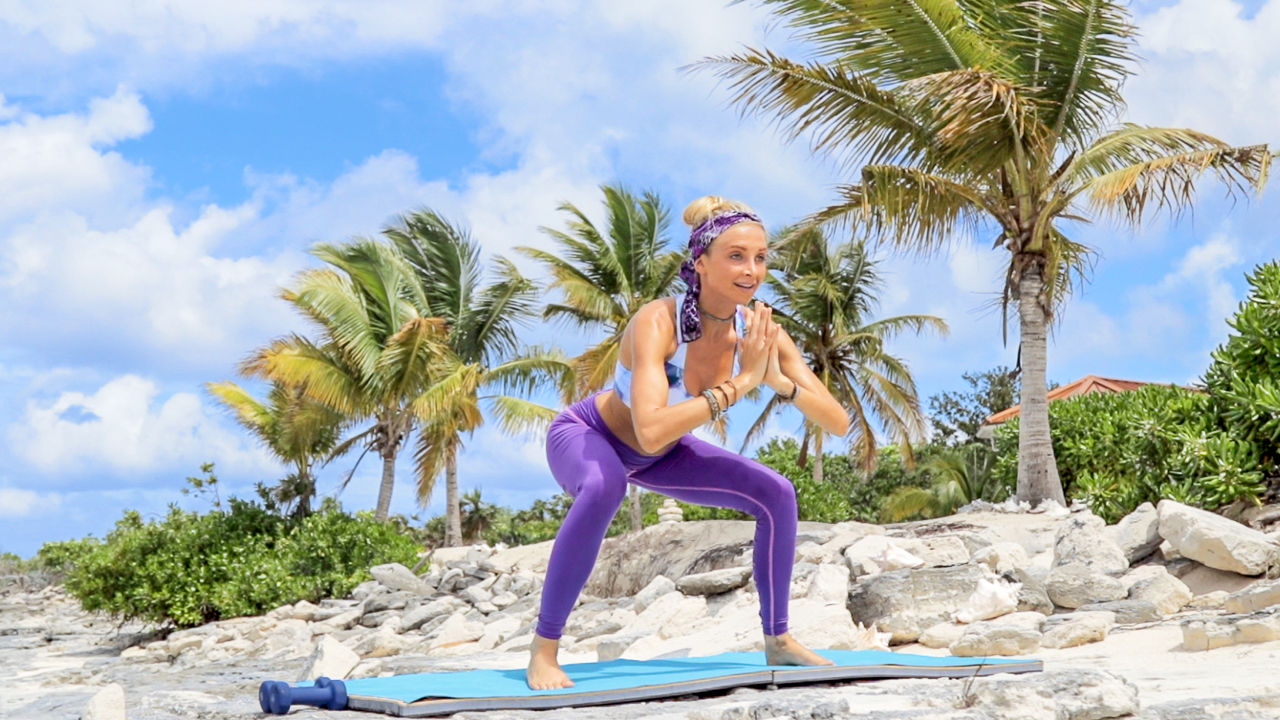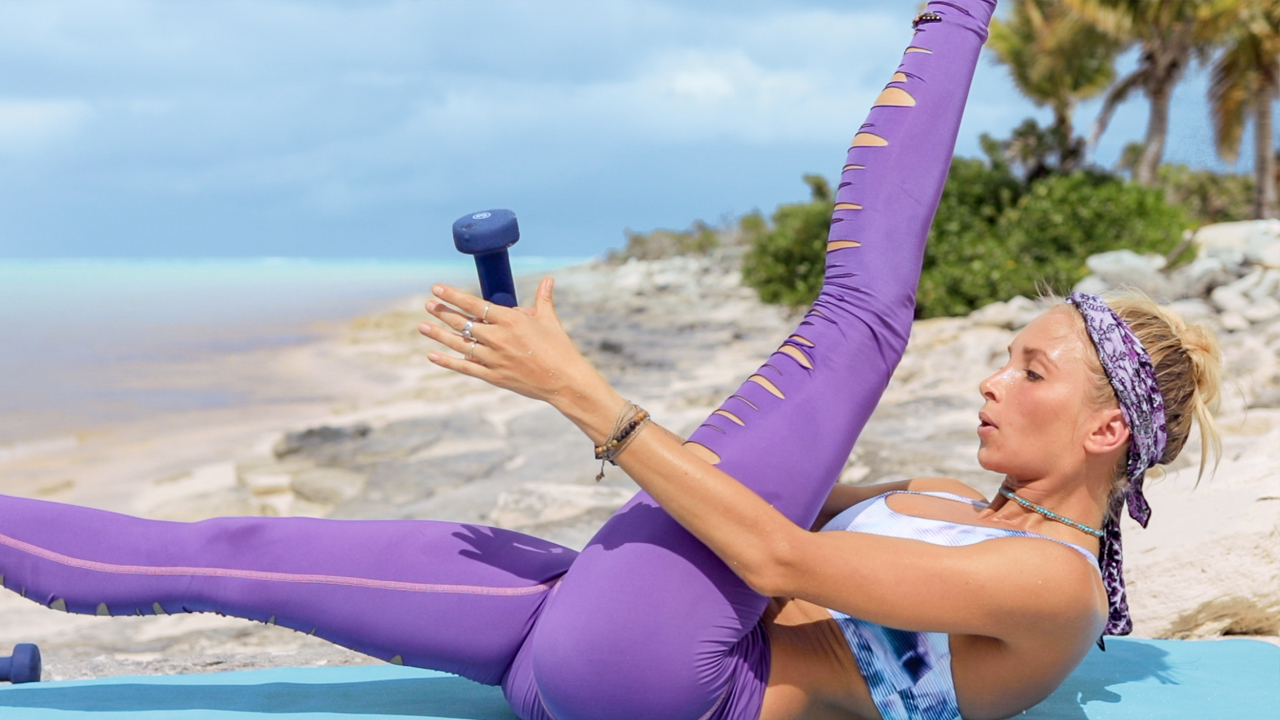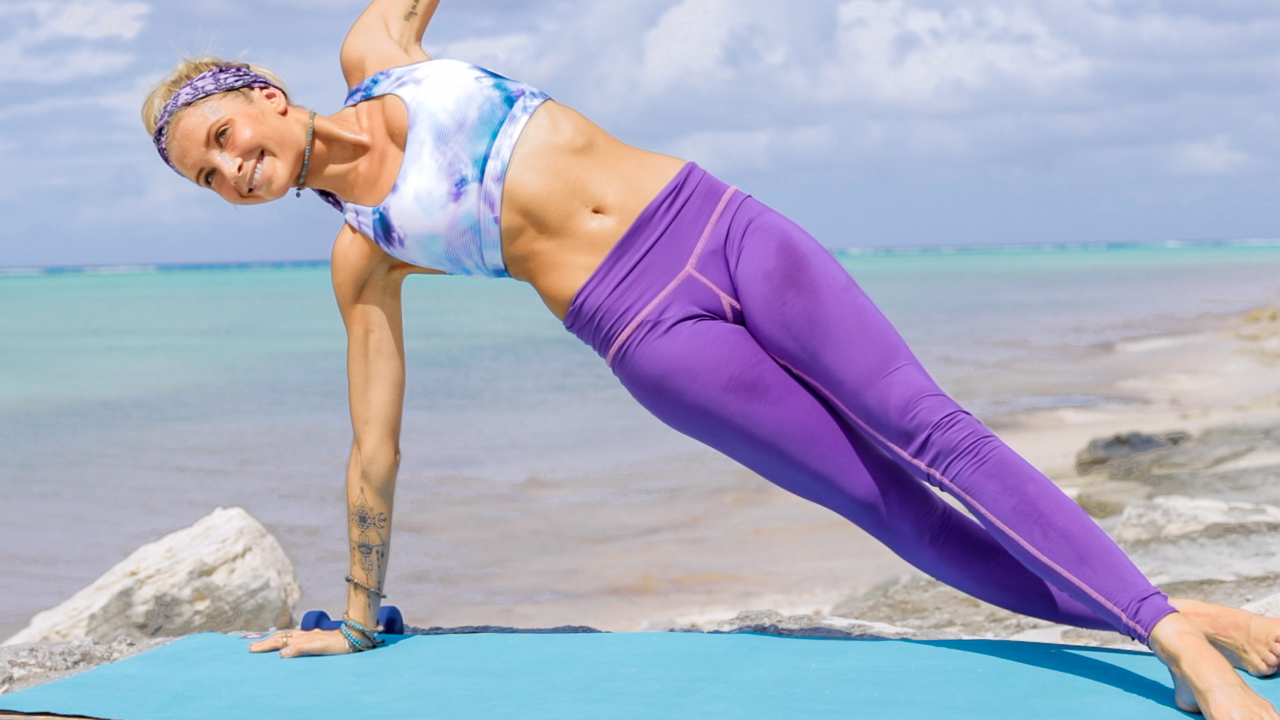 Through bursts of cardio combined with resistance training, this class builds your stamina, endurance, and puts you into your high level fat burning zone.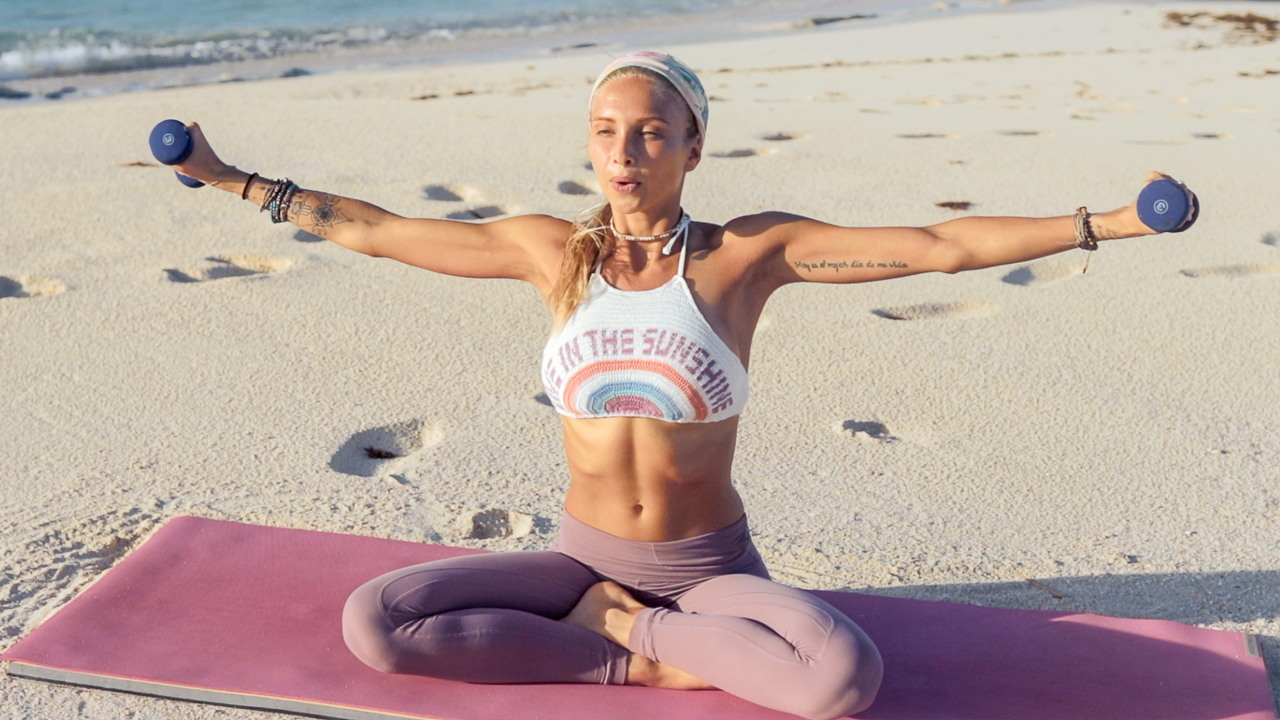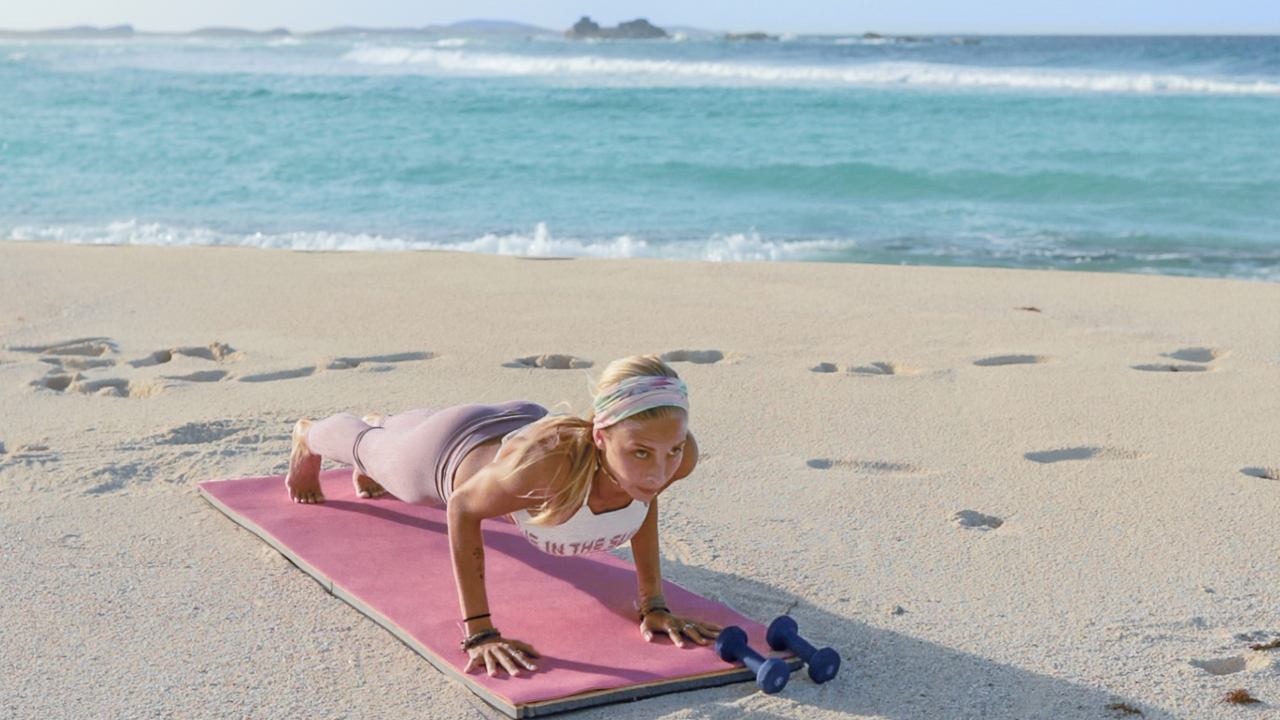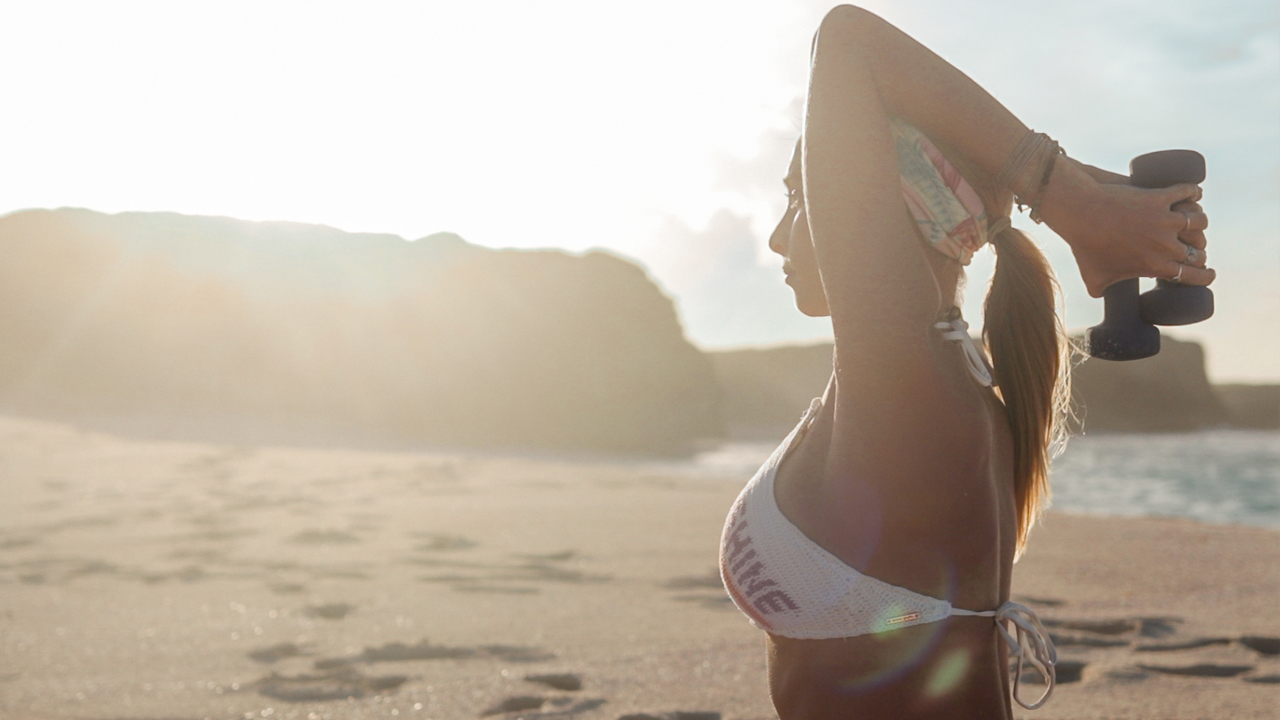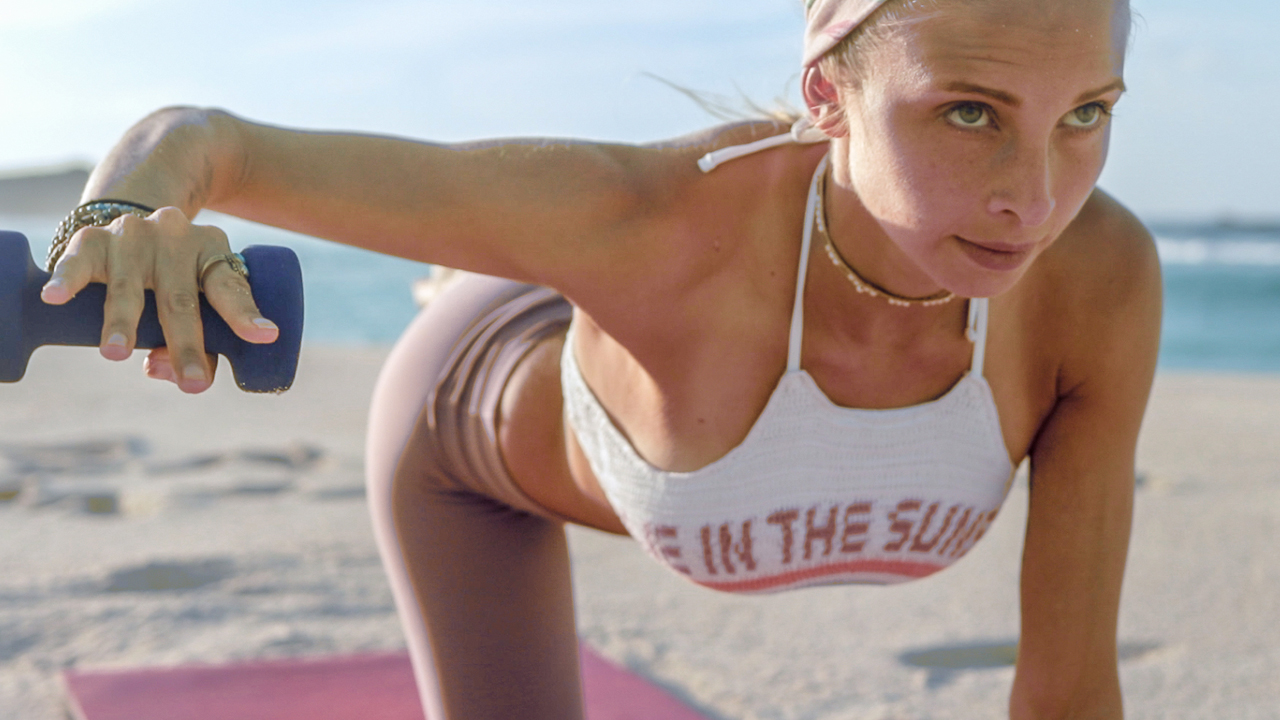 A complete sculpting and strengthening class for your entire upper body that leans and defines muscle through different toning exercises and more.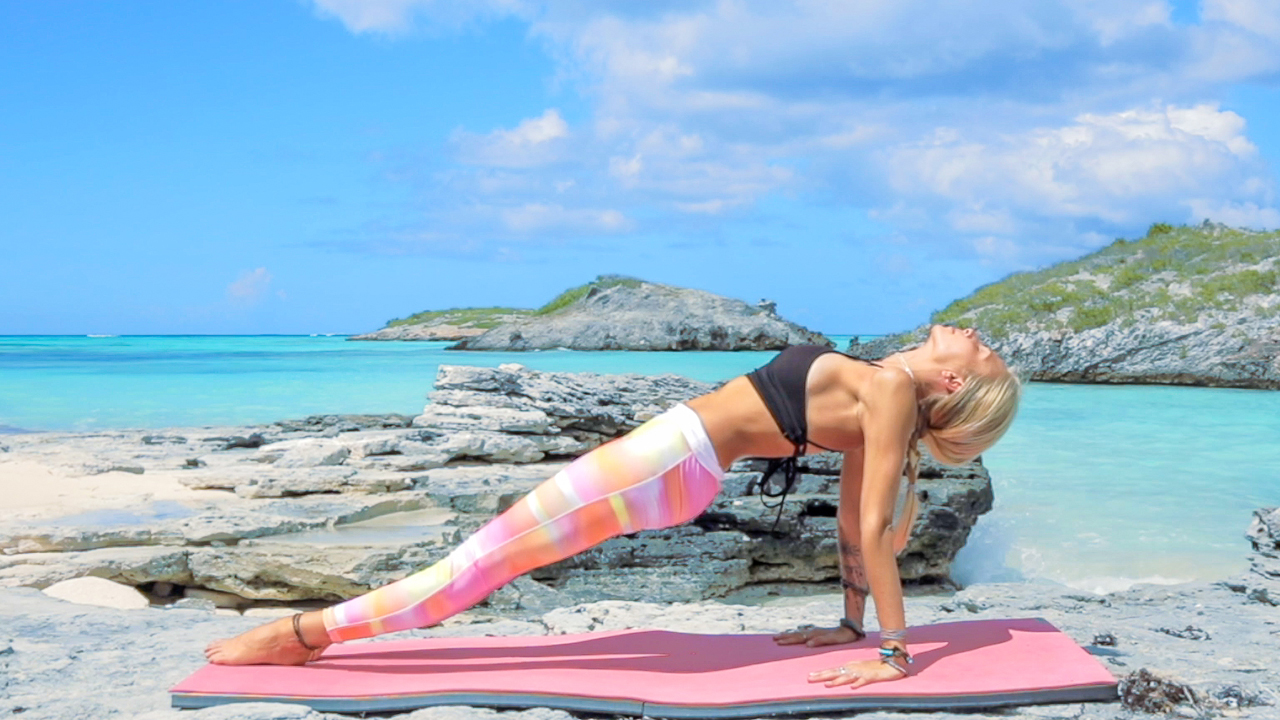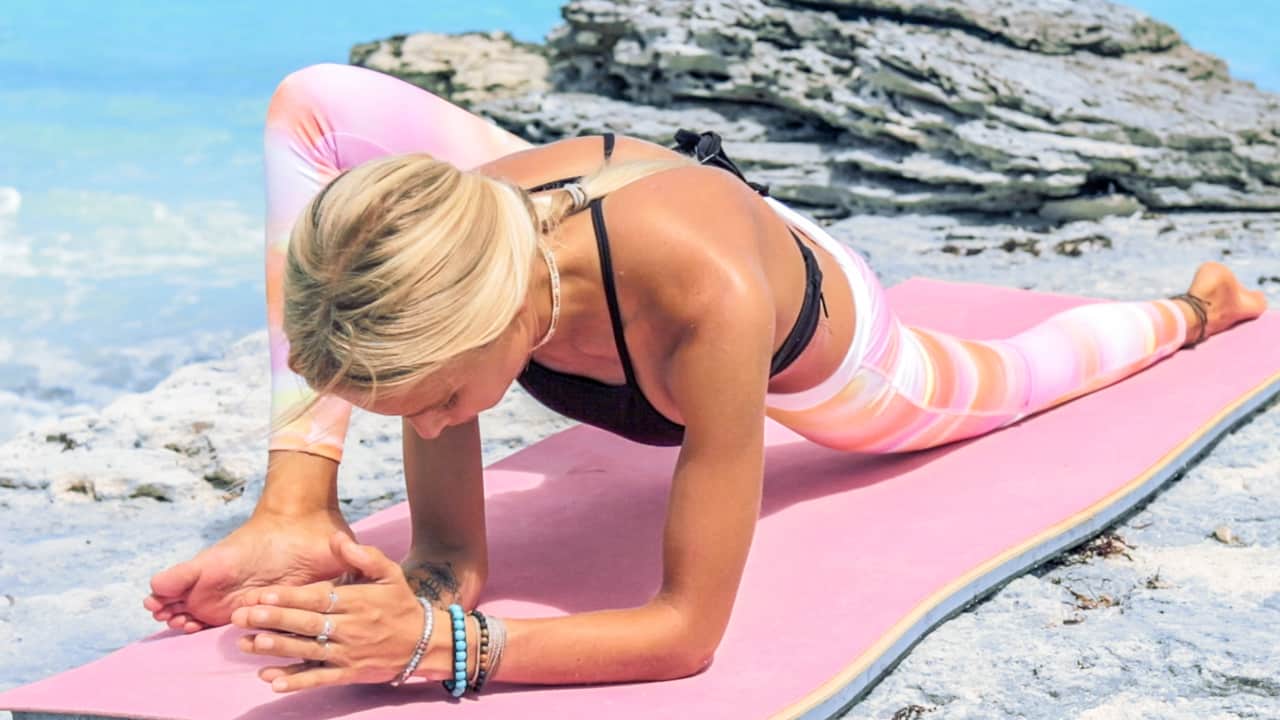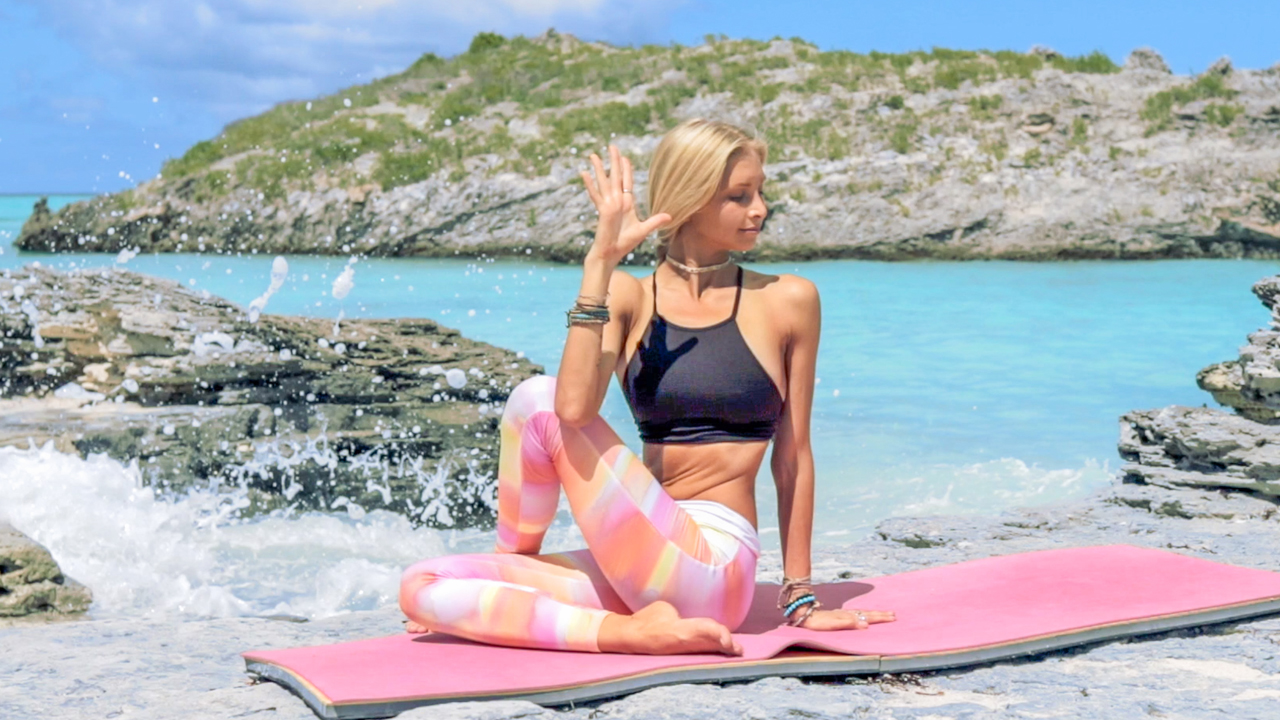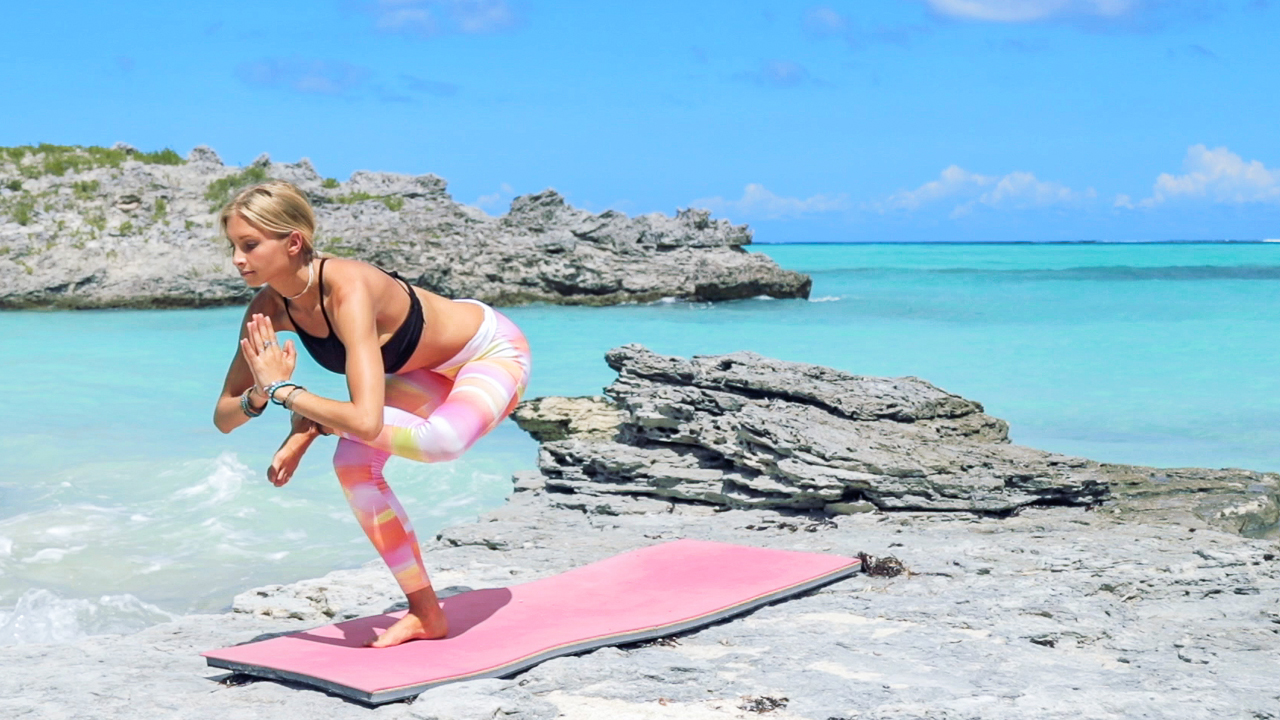 This relaxing and rejuvenating Yin yoga class will target all your sore muscles to provide a relaxing break and prepare you for the next week to come.
Day Eight
Divine Power Energy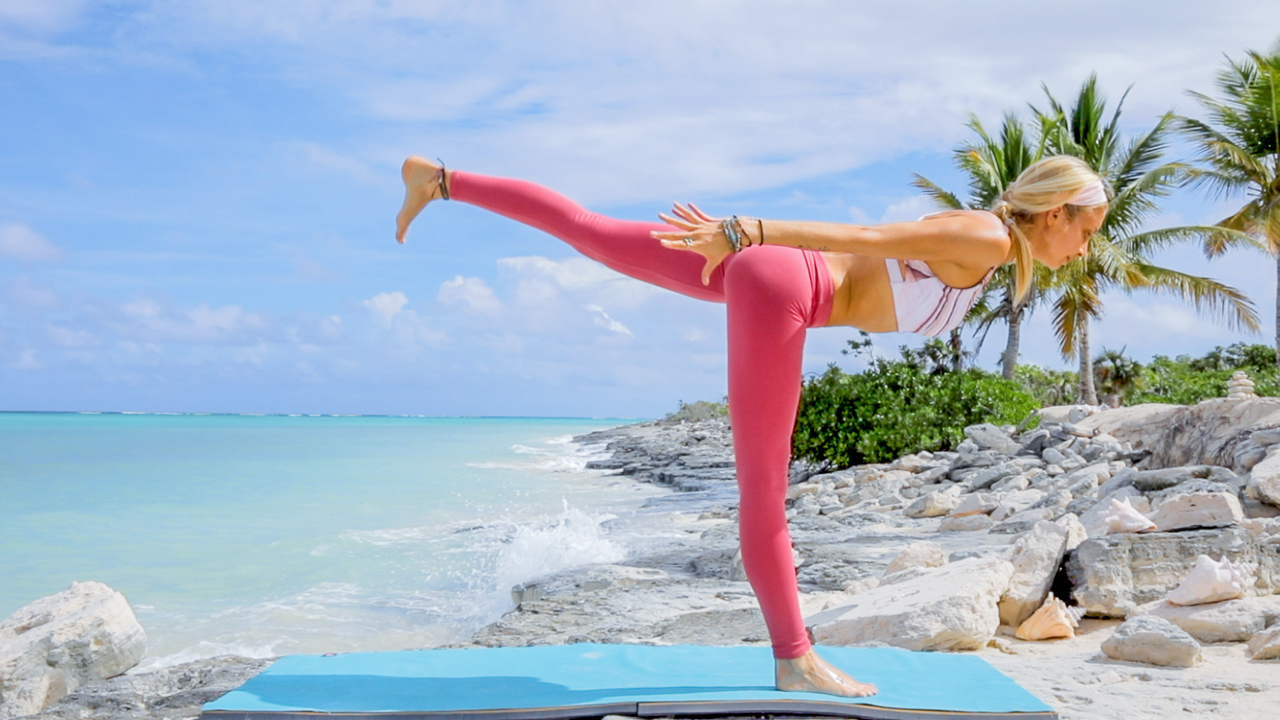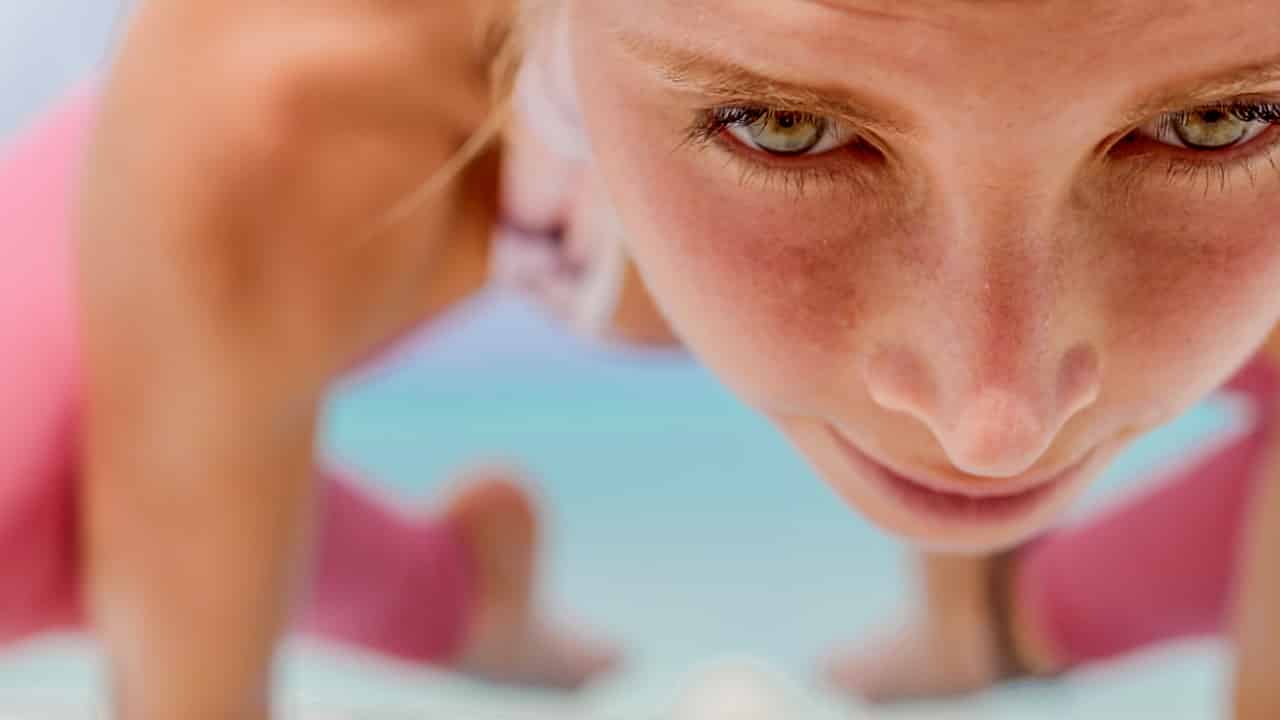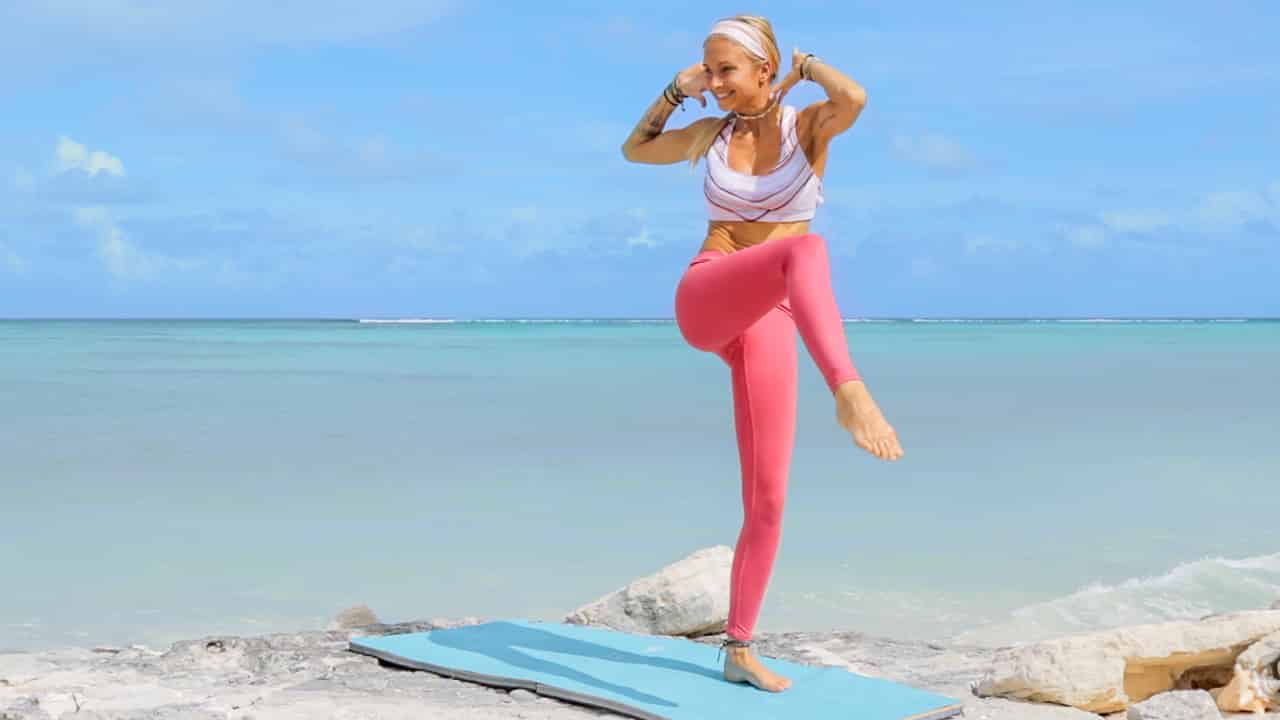 A unique cardio workout that shows you a deeper connection to your inner strength by engaging your mind through coordination, focus, and determination.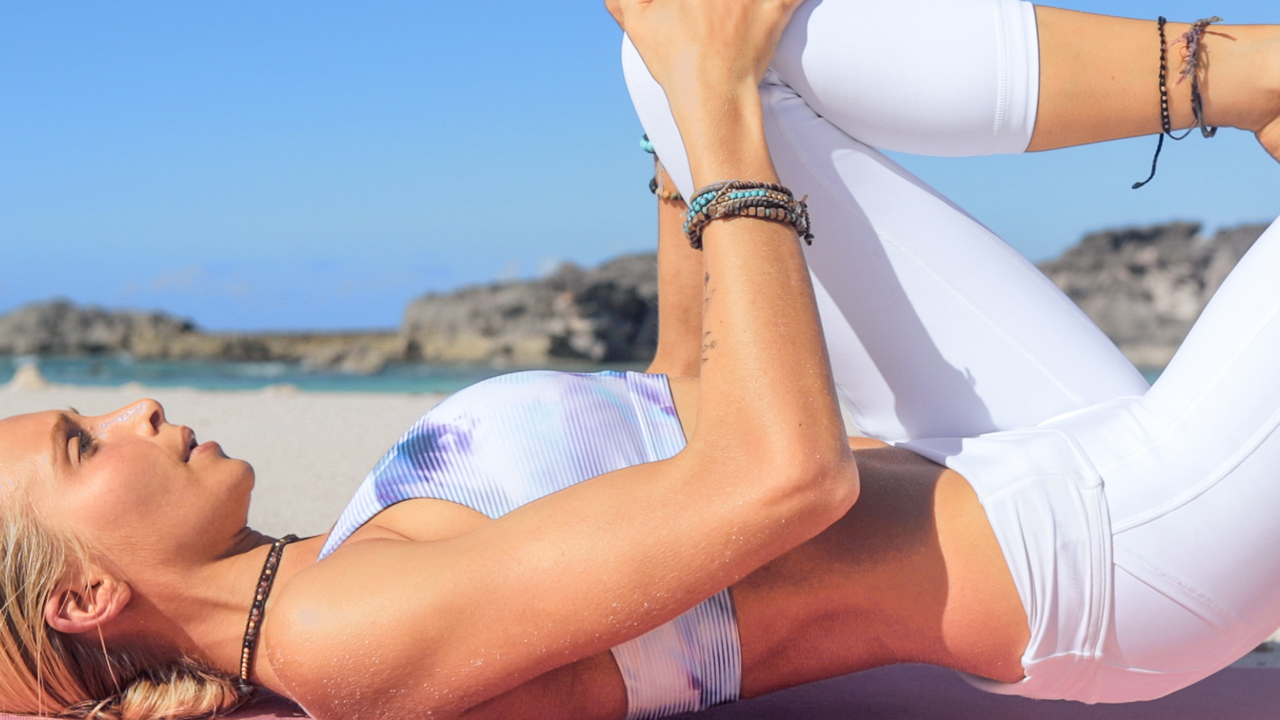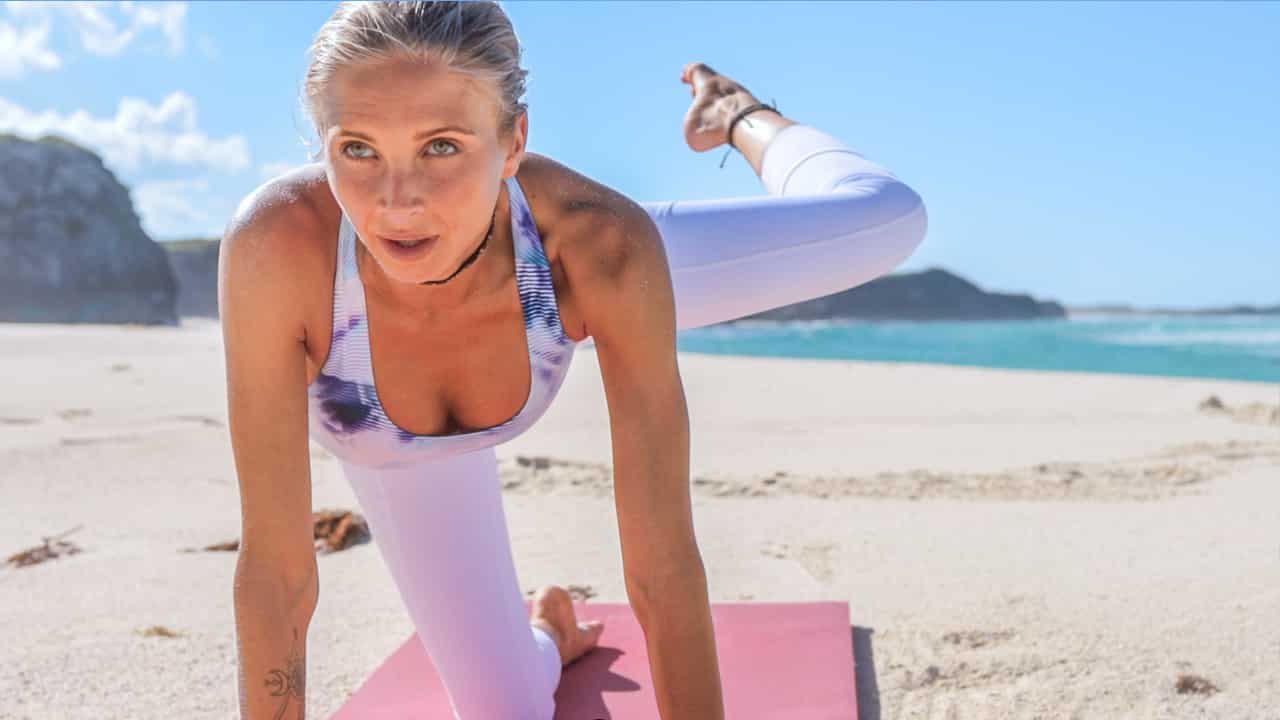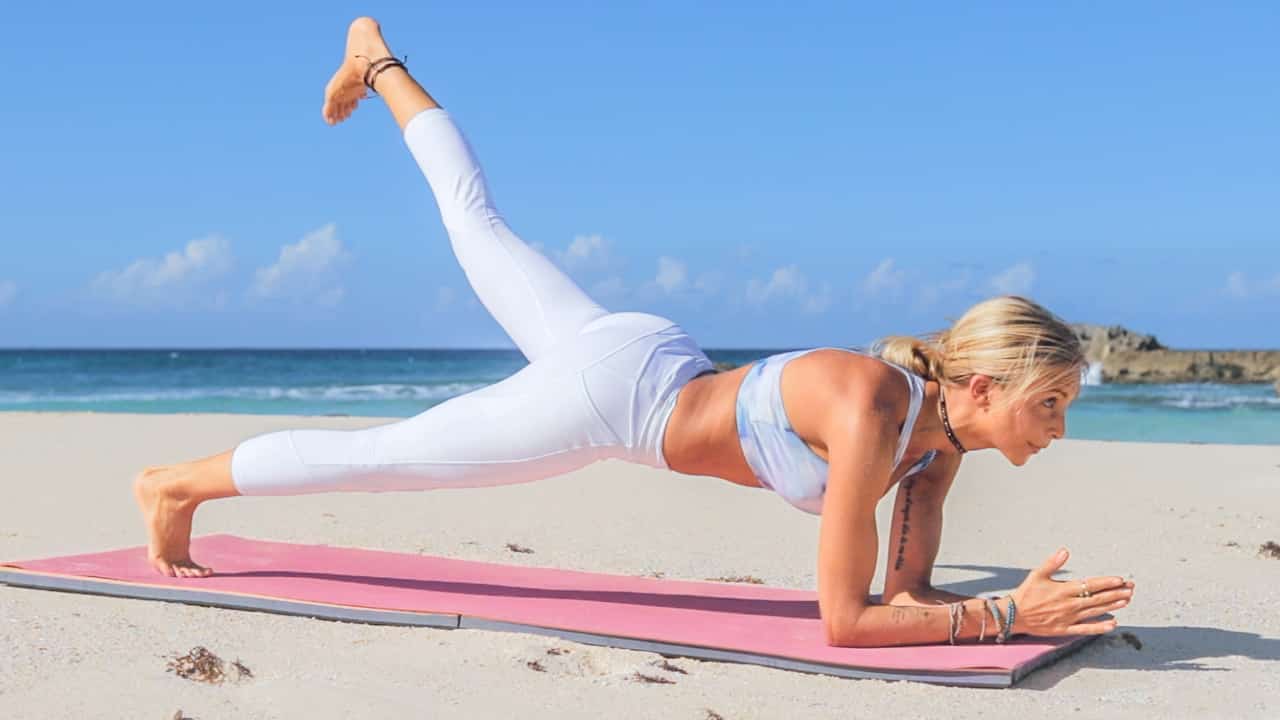 This workout focuses strictly on toning, sculpting, and lifting your backside through a creative combination of lower body strengthening exercises.
Day Ten
Power House of Fire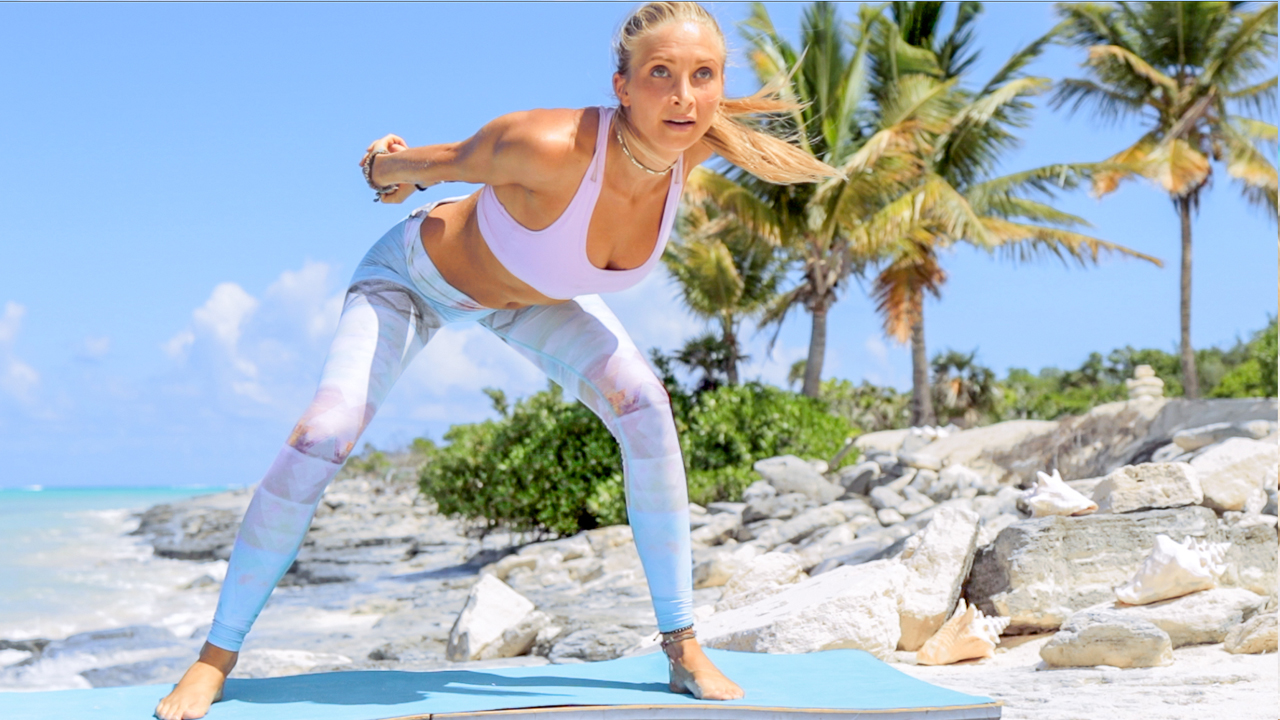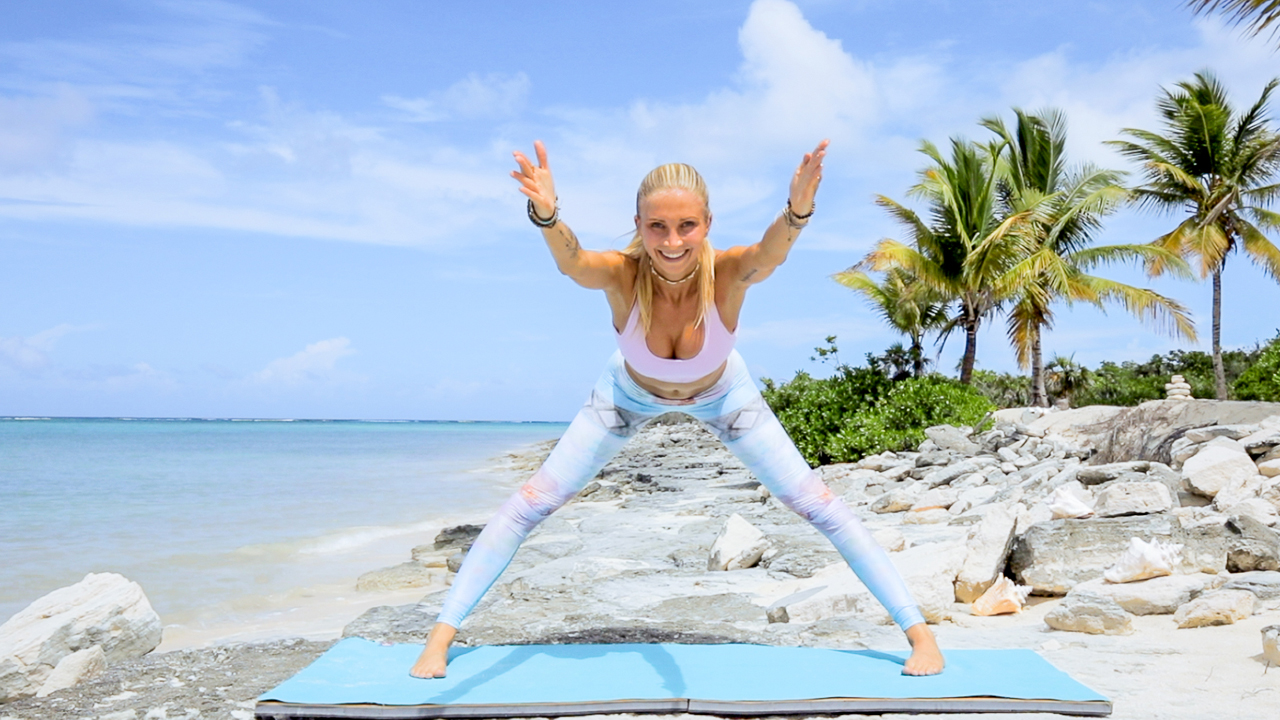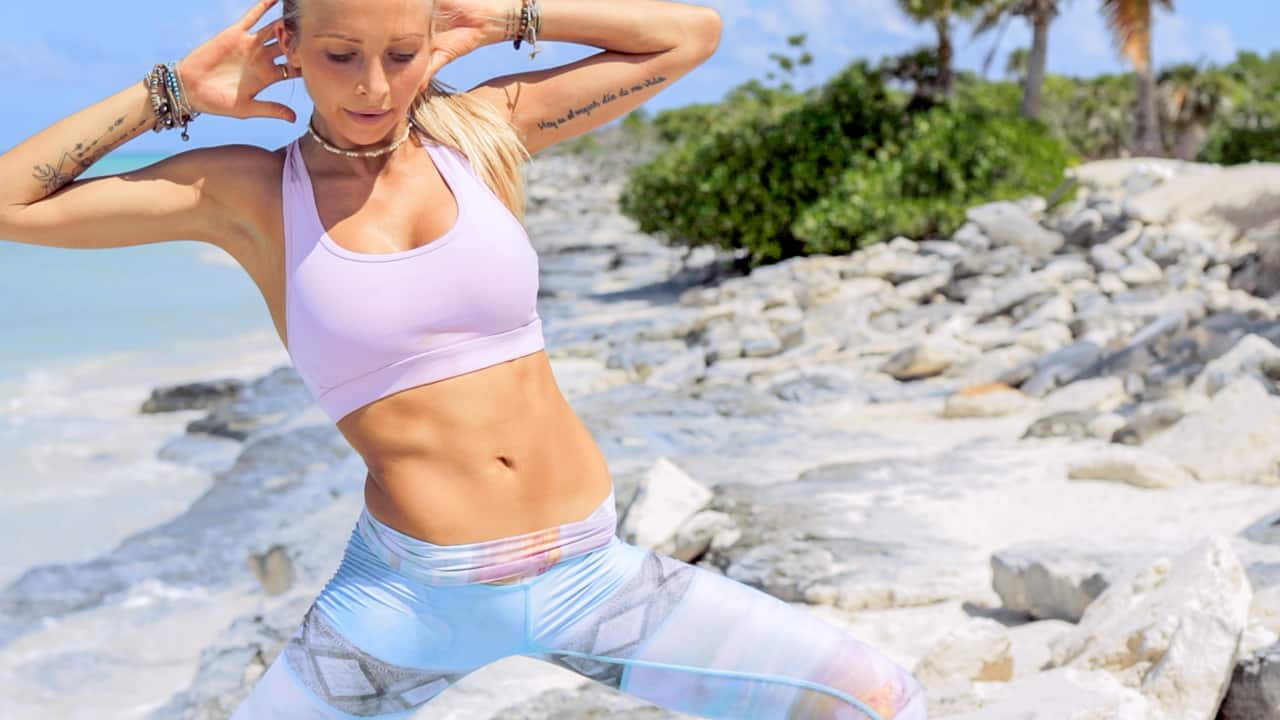 An ultimate core cardio class that boosts your metabolism, increases fat loss, and develops stamina, while firing up your entire core… your power house.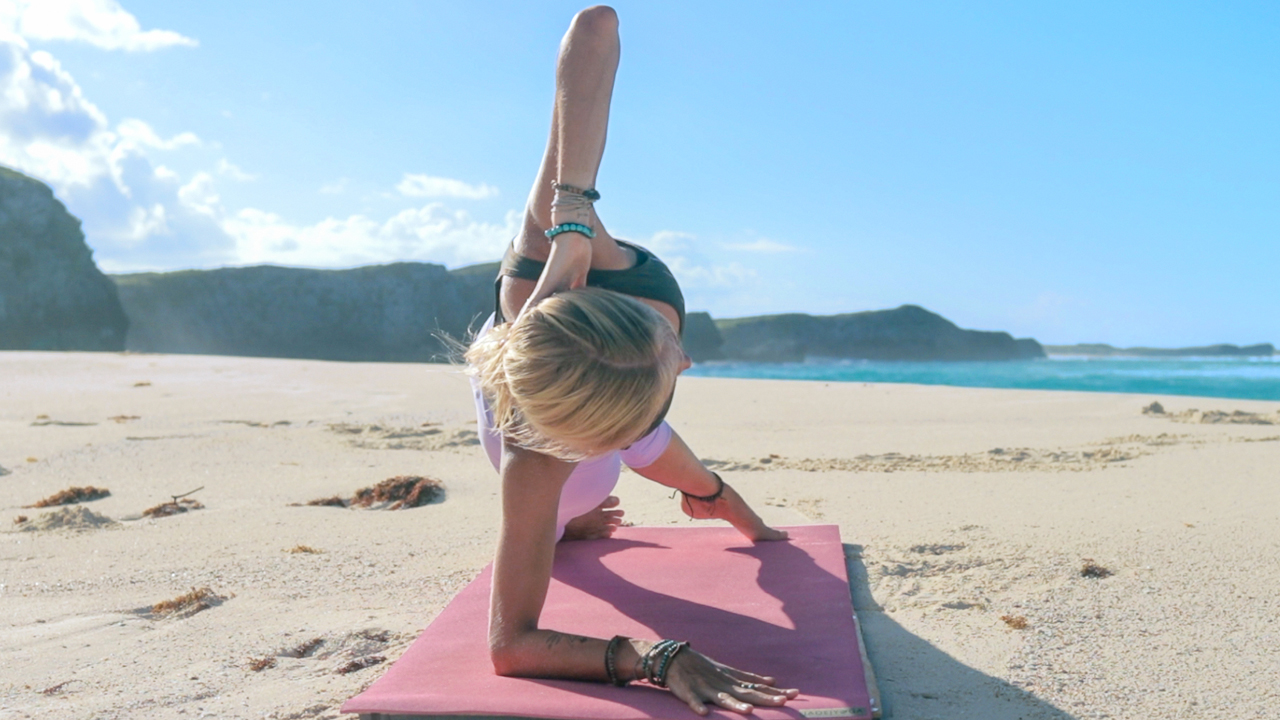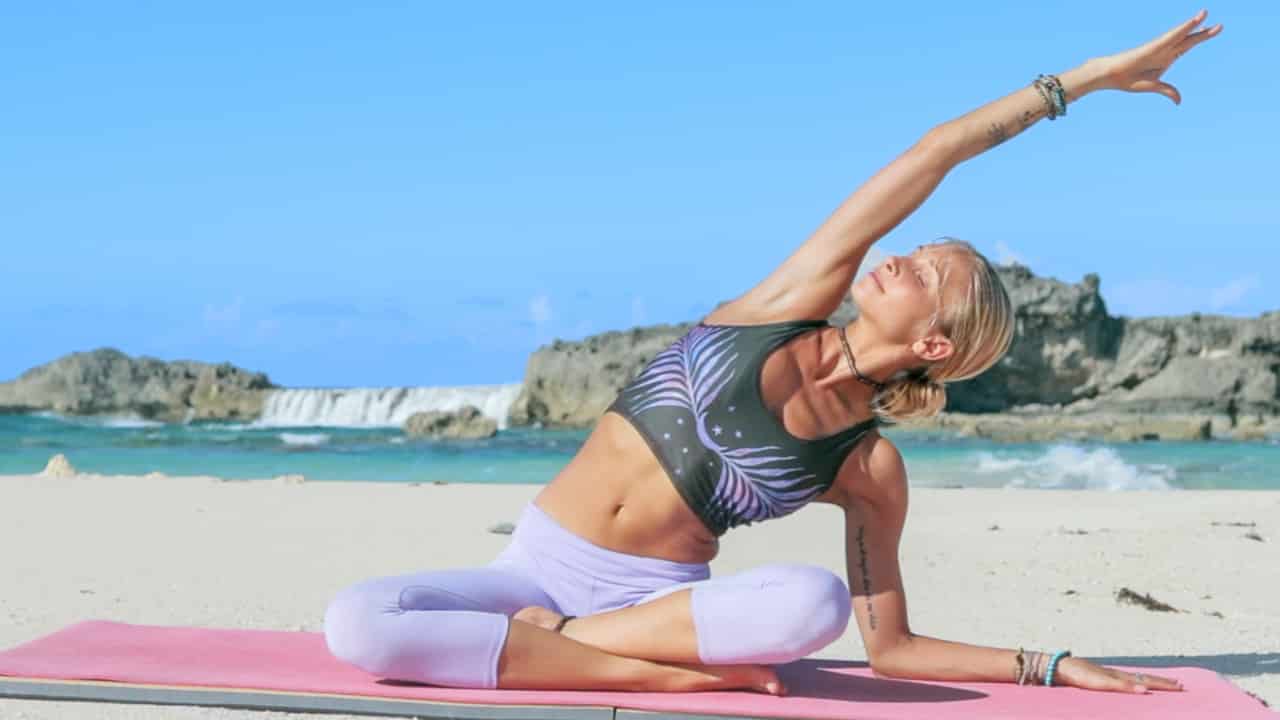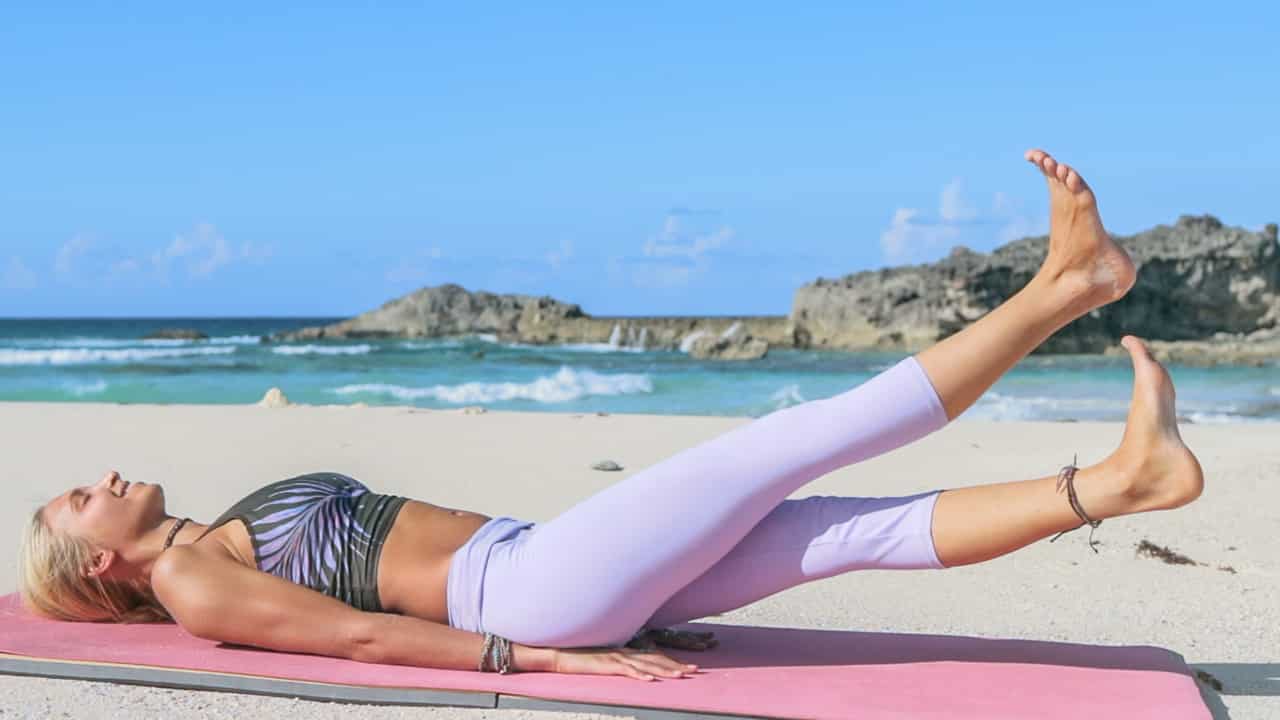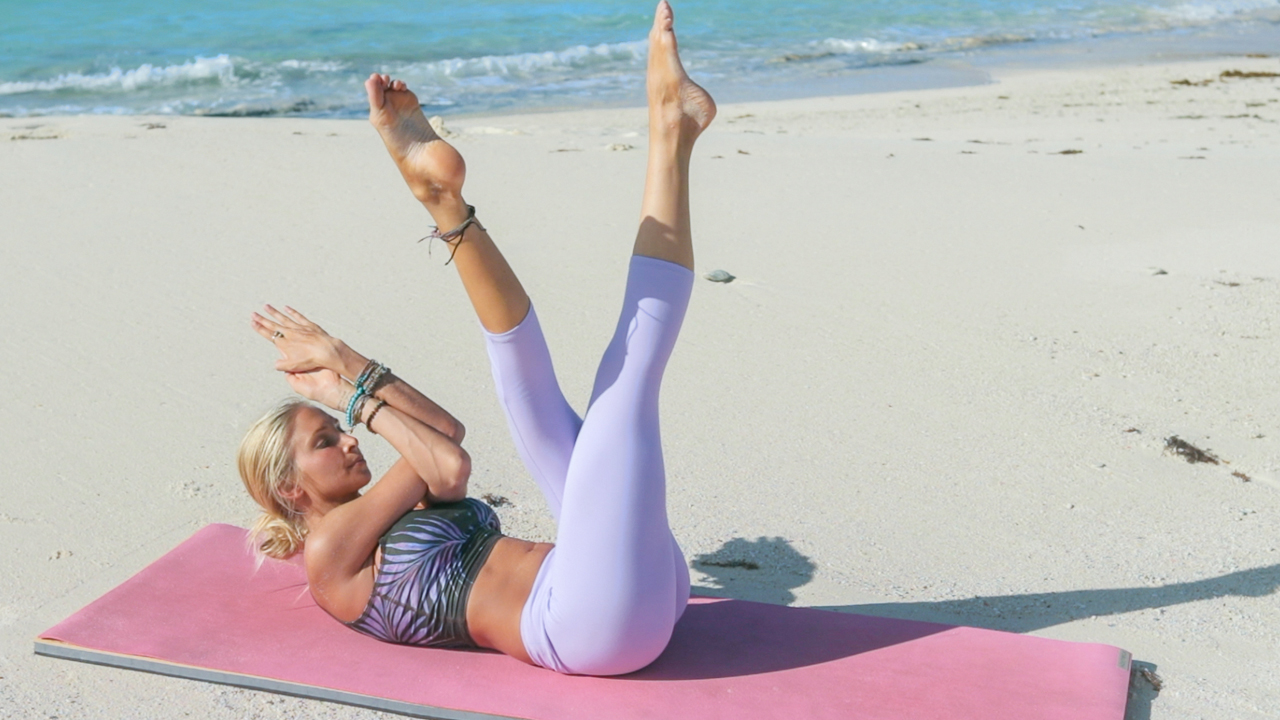 Tone and strengthen every part of your mid section with this class as it hits your lower/upper abs, obliques, and your transverse abdominis muscle.
Day Twelve
Sunset Burnout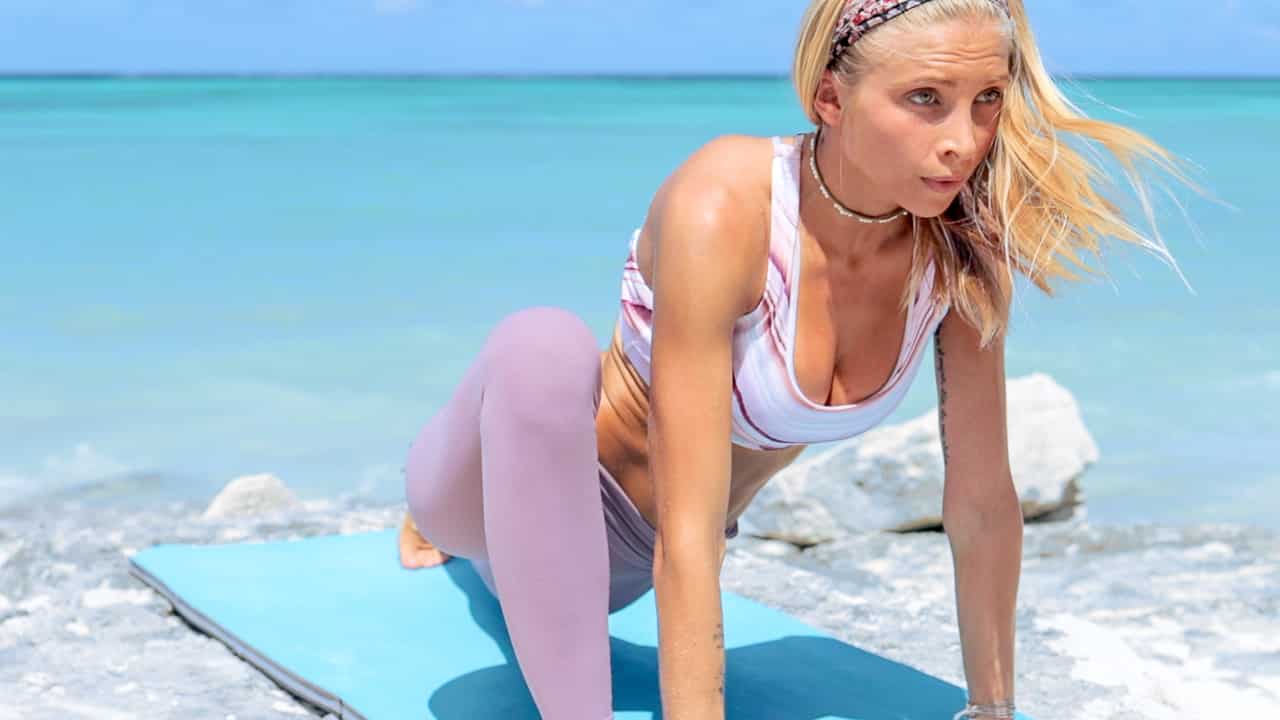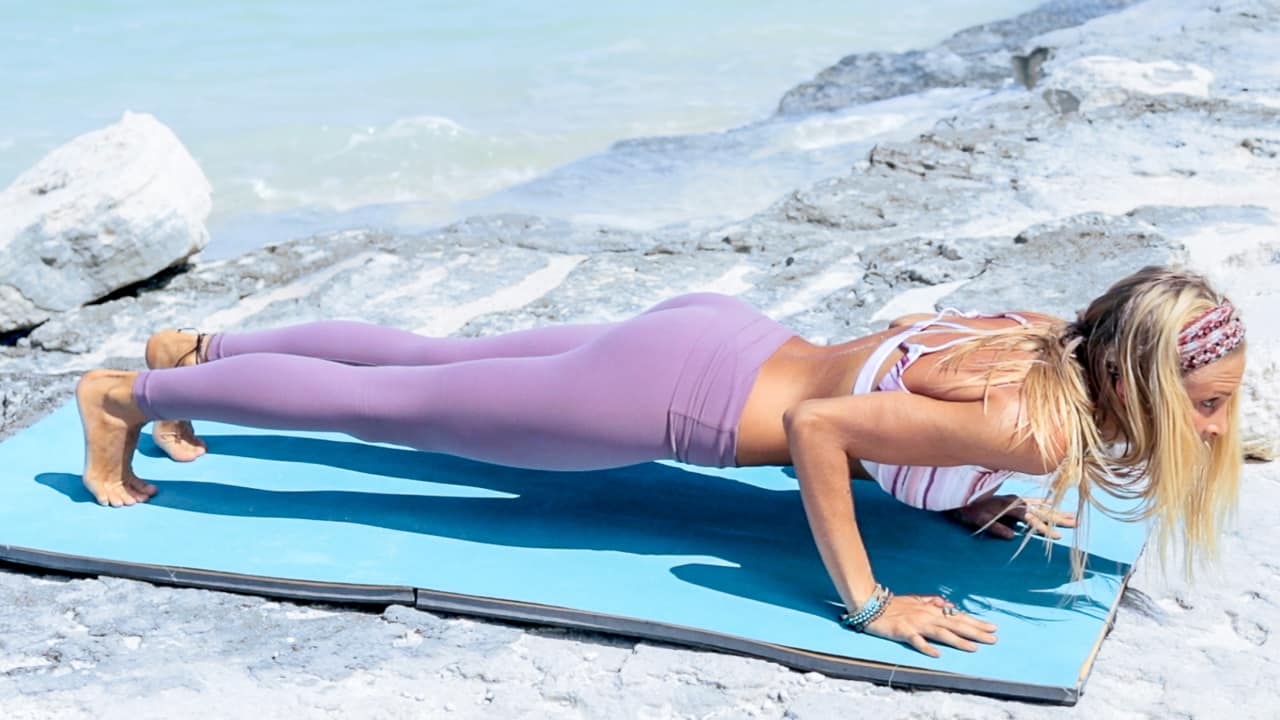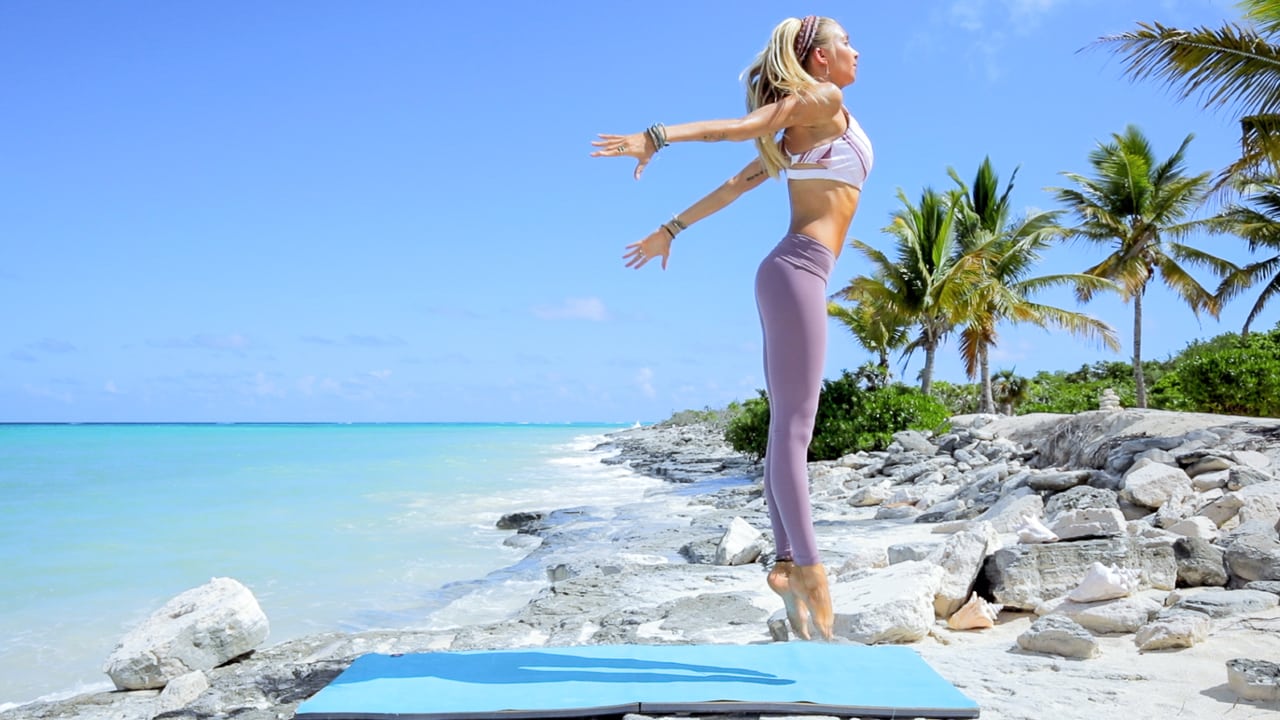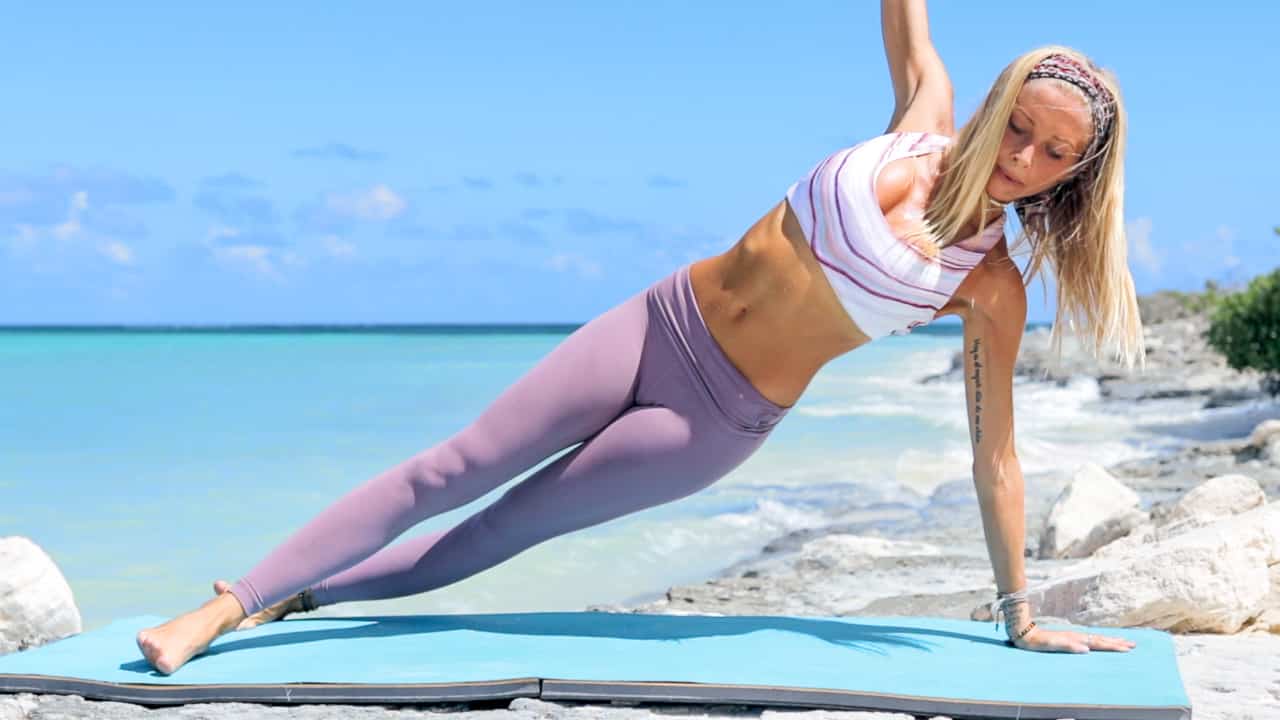 This final cardio workout class combines exercises from all the past cardio classes giving you a full body sweaty workout from head to toe.
Day Thirteen
Boho Body Workout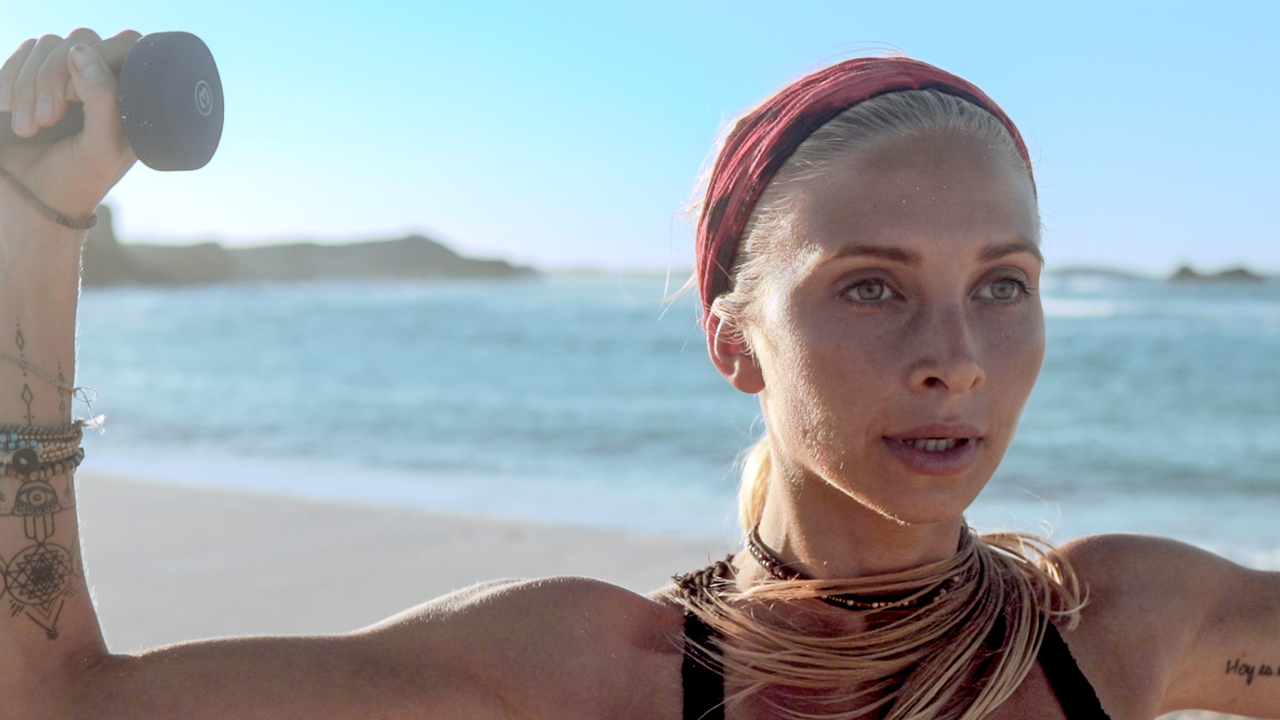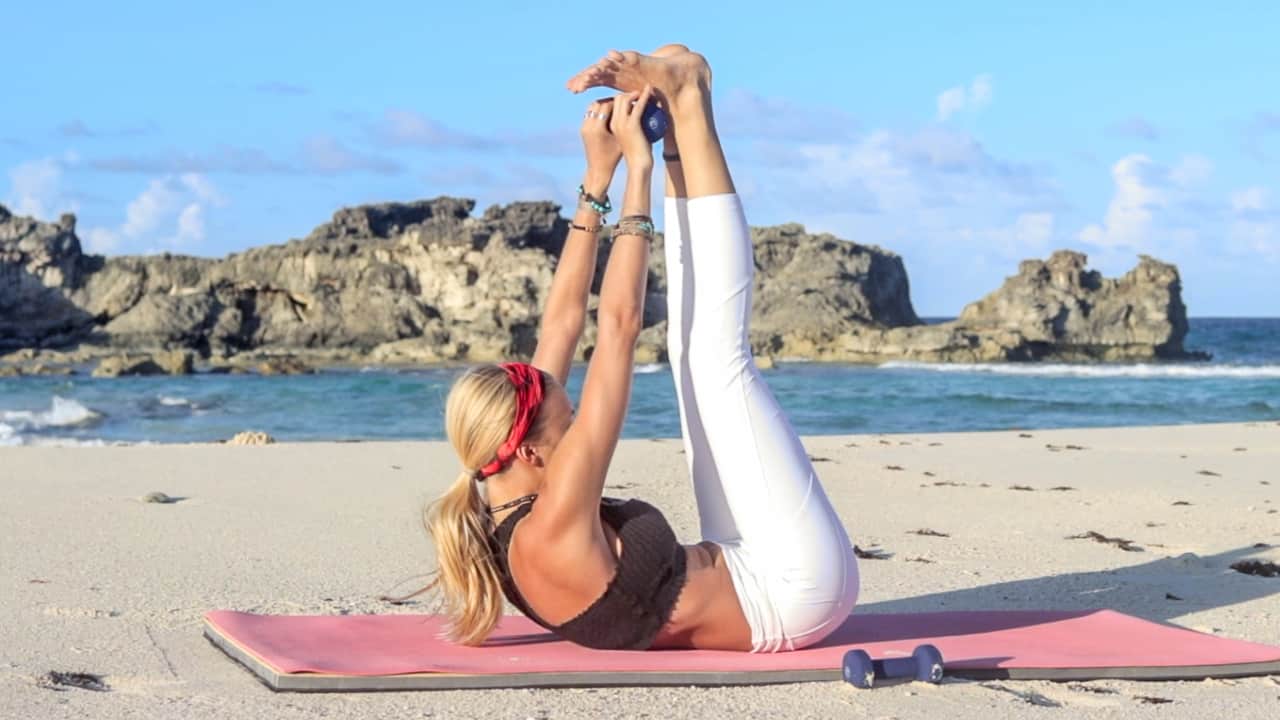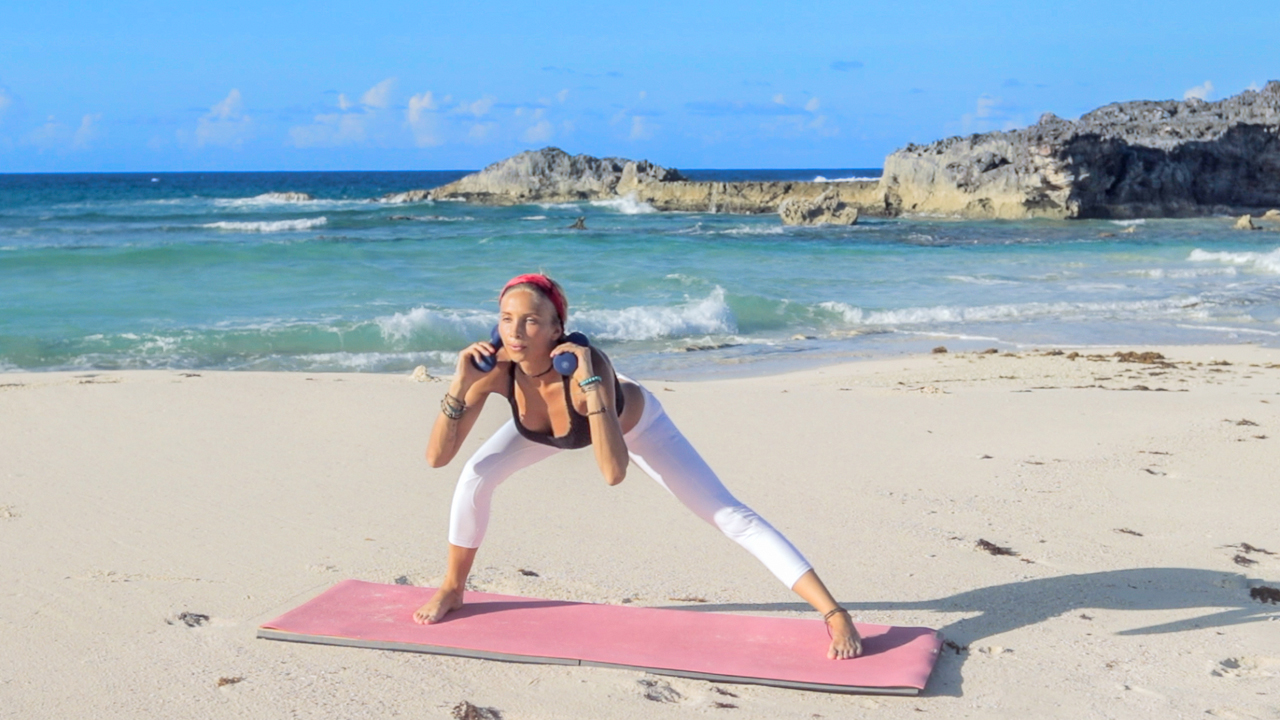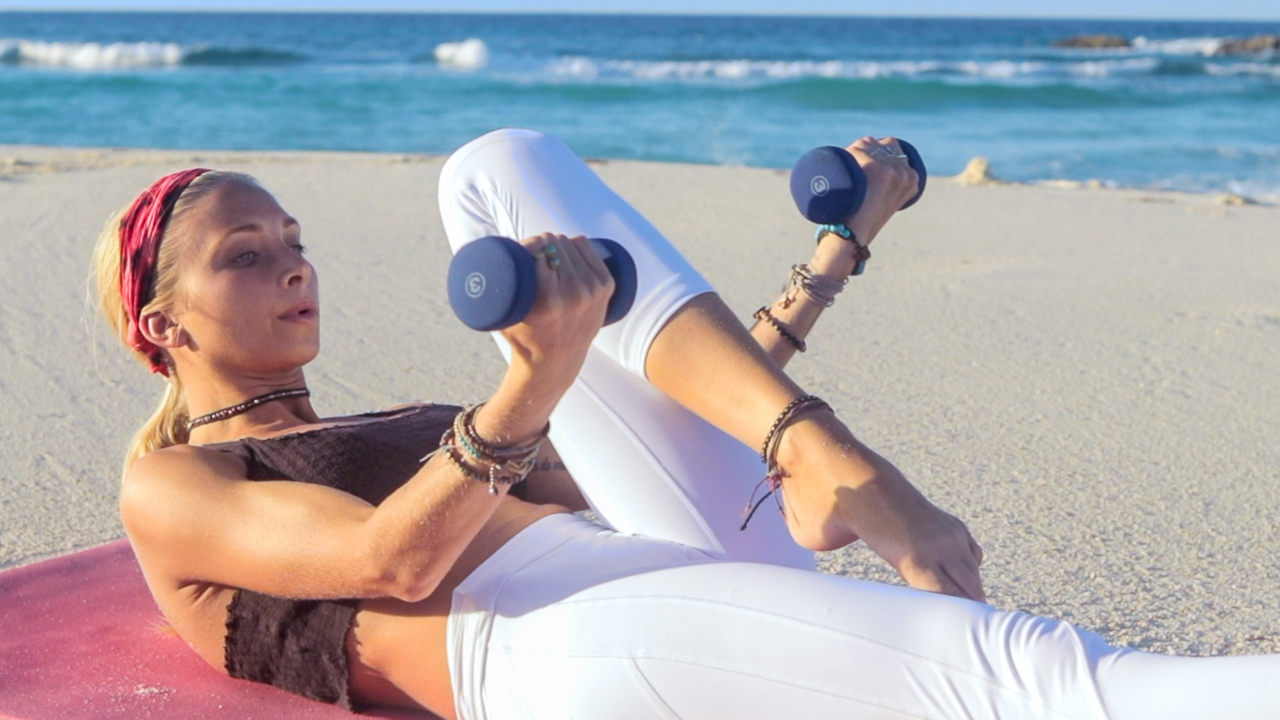 This highly effective combination of all toning & strengthening exercises from the program create a perfect finale to end the exercise portion of Transform.
Day Fourteen
Rejuvenating Recovery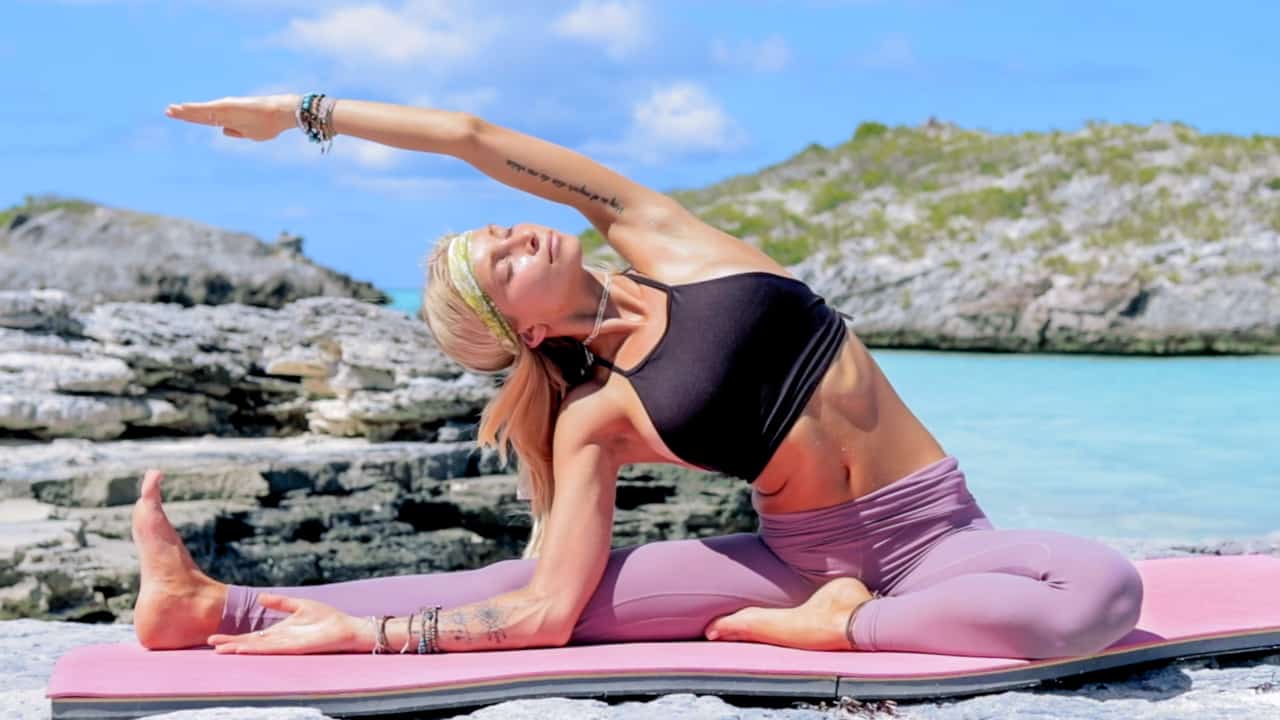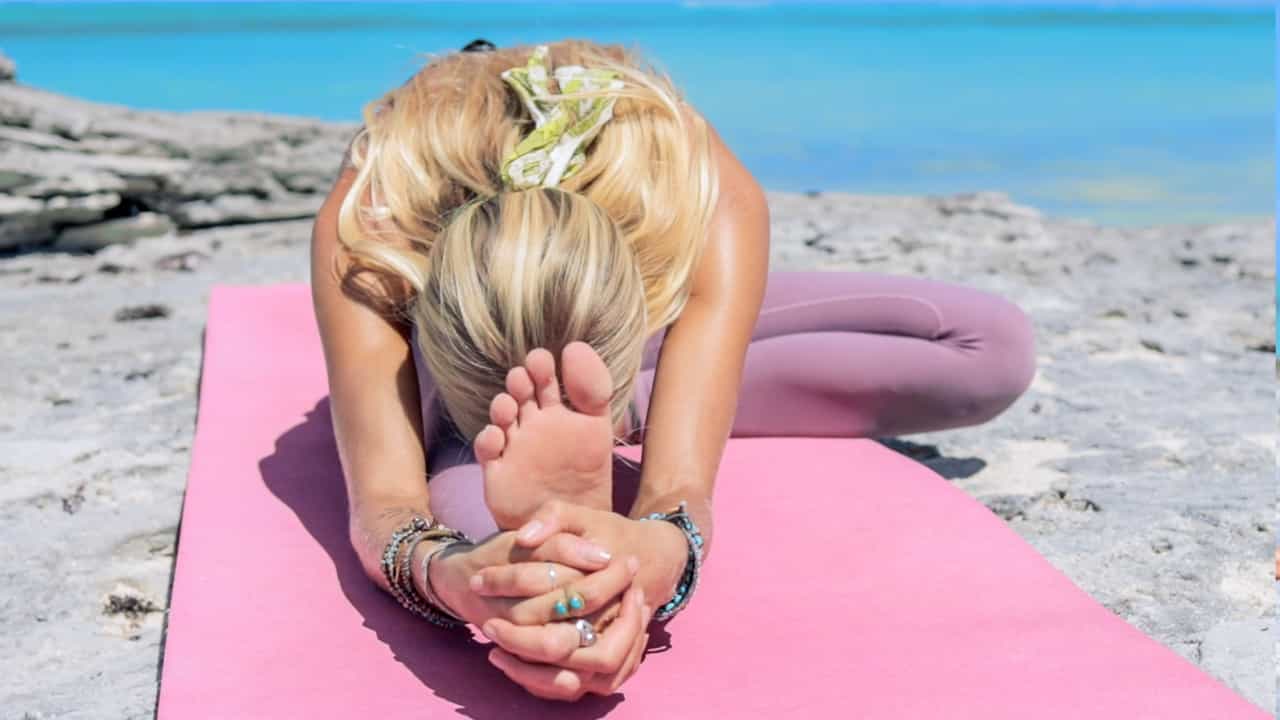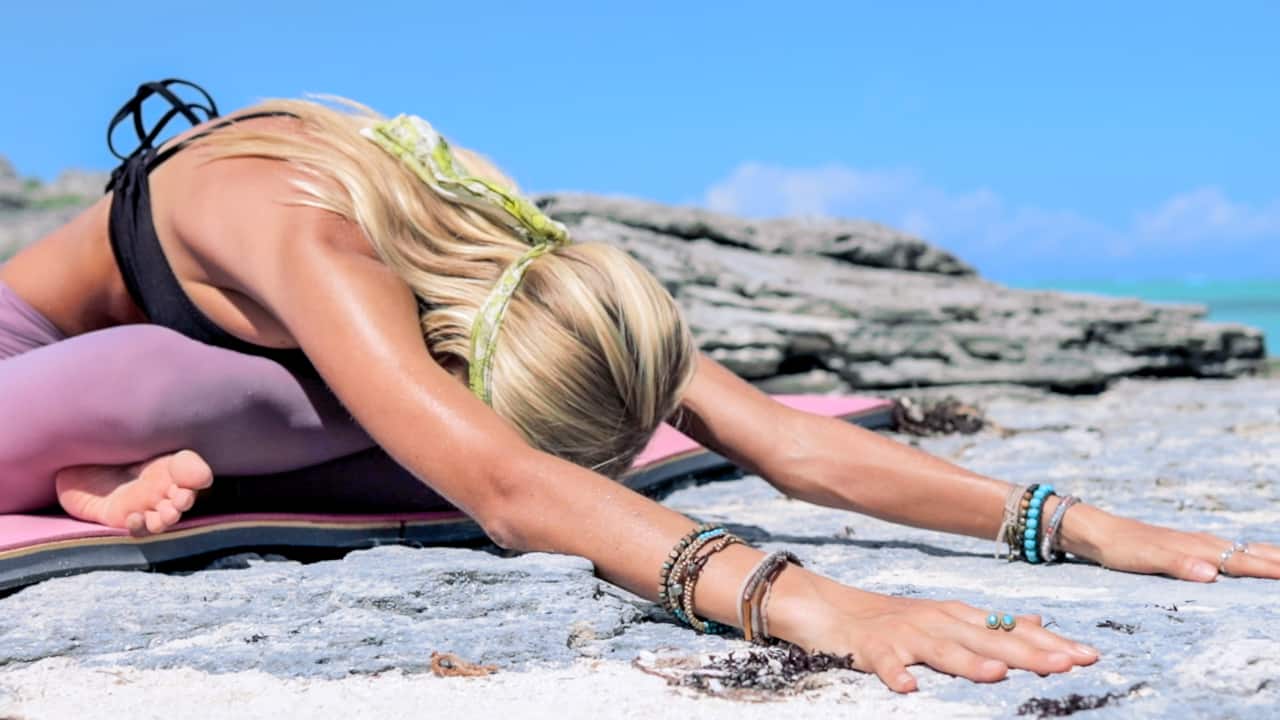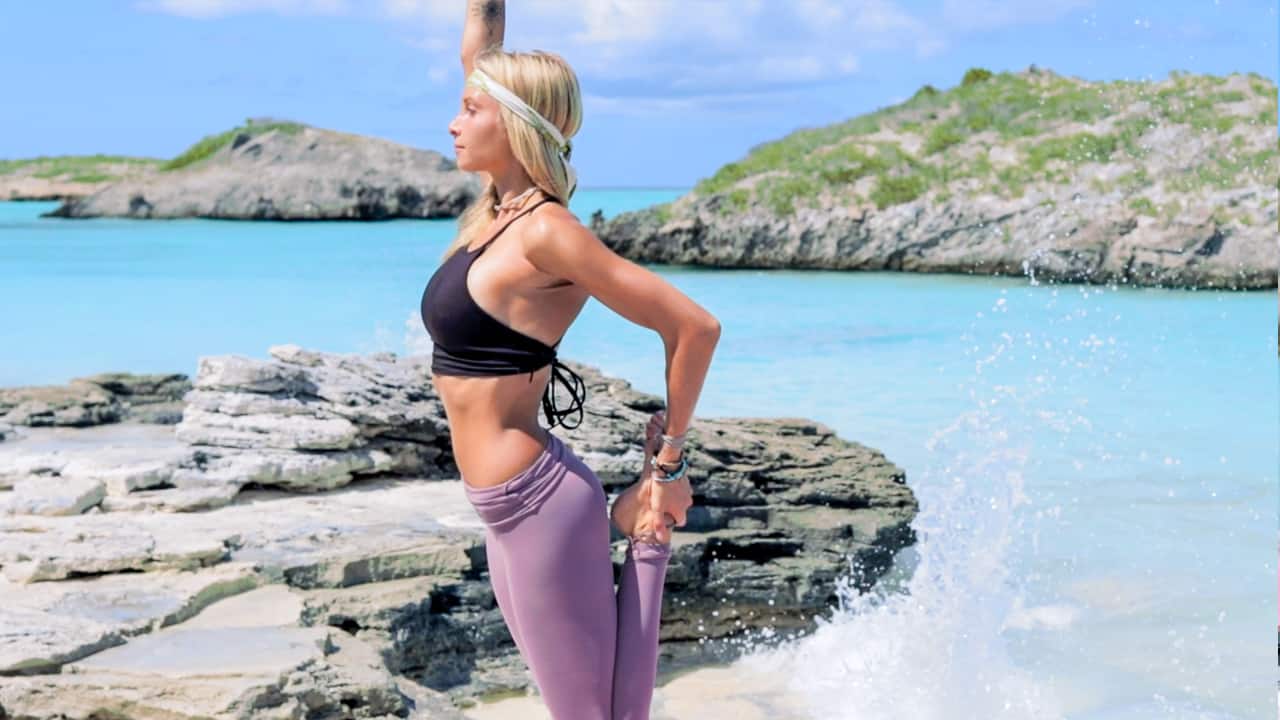 The final class of the entire program is a muscle releasing recovery yoga class that will be an incredible treat for the body after a challenging two weeks!
Boho Beautiful Transform Also Includes:
The Transform Program Guide
16+ Pages
Program Introduction
Program Guidelines
Exercise Modification Support
Yoga Tips for Days Off
Muscle Recovery Techniques
Customized Schedule Options
Strategies for Clean Eating