For a Safe & Compassionate Transformation
Into Motherhood
A prenatal health & fitness program to support body, mind, and spirit during the beautiful rite of passage that lies ahead. Welcome your little one into the world with the strength, grace, and confidence that's sourced deep within your heart & womb.
A Trusted Companion on Your Prenatal Journey
Through a curated yet customizable schedule of pregnancy-safe yoga, pilates, and barre inspired classes, you'll immerse yourself in a dedicated daily ritual to prepare for a magical birth experience. Connect to your intuition. Create a bond with your baby. Deepen this miraculous experience of motherhood.
30+ Recorded classes arranged into three trimesters
10  Trimester one yoga + fitness practices
10 Trimester two yoga + fitness practices
10 Trimester three yoga + fitness practices
3 Introductory lessons
1 pelvic floor exercise tutorial
The 84-page Prenatal Support Book
Use the wisdom of yoga & mindfulness to connect deeper to yourself & the new life you have created.
Buy It Now
The Prenatal Journey Was Designed…
With the intention to help women maintain their well-being throughout their entire pregnancy. To serve as a resource of strength, positivity, and inspiration during what can often be a time of great uncertainty.
Learn to modify your practice for safe & effective workouts so you continue to feel strong & confident as your body changes
Understand each trimester's challenges & milestones so you can calm the fear & doubts that can arise with the unknowns
Gain the tools to manage stress & anxiety so you can stay present for all the little moments that make up this great big journey
Strengthen your body, mind, and spirit & access the power that lies deep within so you're ready for the demands of labor & delivery
Feel confident & empowered no matter your birth plan so you can be present for your little one's arrival
More Than Just an Exercise Program
Boho Beautiful Prenatal is a yoga instructor, physical trainer & spiritual companion for your entire pregnancy (and beyond). Elevate your prenatal experience into a memorable period of personal growth & self-discovery as you transform from a woman into a mother. Develop a deeper understanding of the mind-body-baby connection so you can bond with your baby & nurture their developing mind even before they are born. Nourish yourself from within through awareness, breath, and balance to merge with the maternal rhythm of Earth herself. Enter a natural state of bliss & serenity as you harness the feminine energy that flows through your body and makes you glow from the inside out.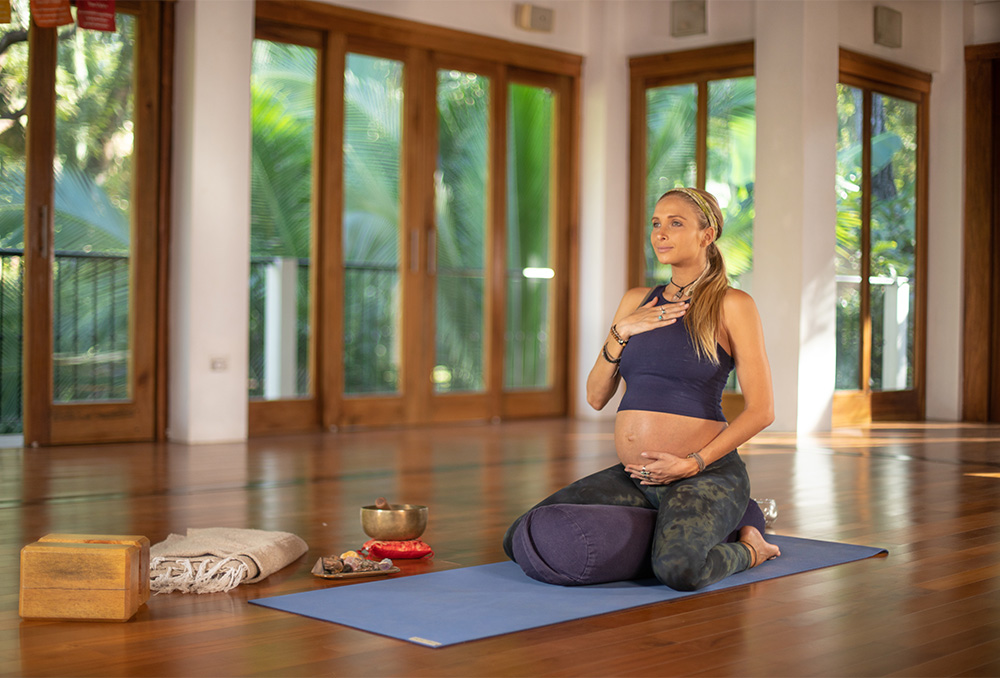 Check Out What These Mothers Have to Say…
Read What Other Mamas Have Experienced With The Prenatal Journey
The Prenatal Program Itinerary
  33 Videos     52 Week Schedule     An Unforgettable Transformation
Nine months of content for mental, emotion, & physical health curated with compassion, love, & guidance. Pick & choose what's right for you. Modify based on your energy & fitness levels.
For the exhaustion, nausea, heightened emotional sensitivity, and slower digestion that often accompany the first three months & to create a strong foundation for the journey ahead.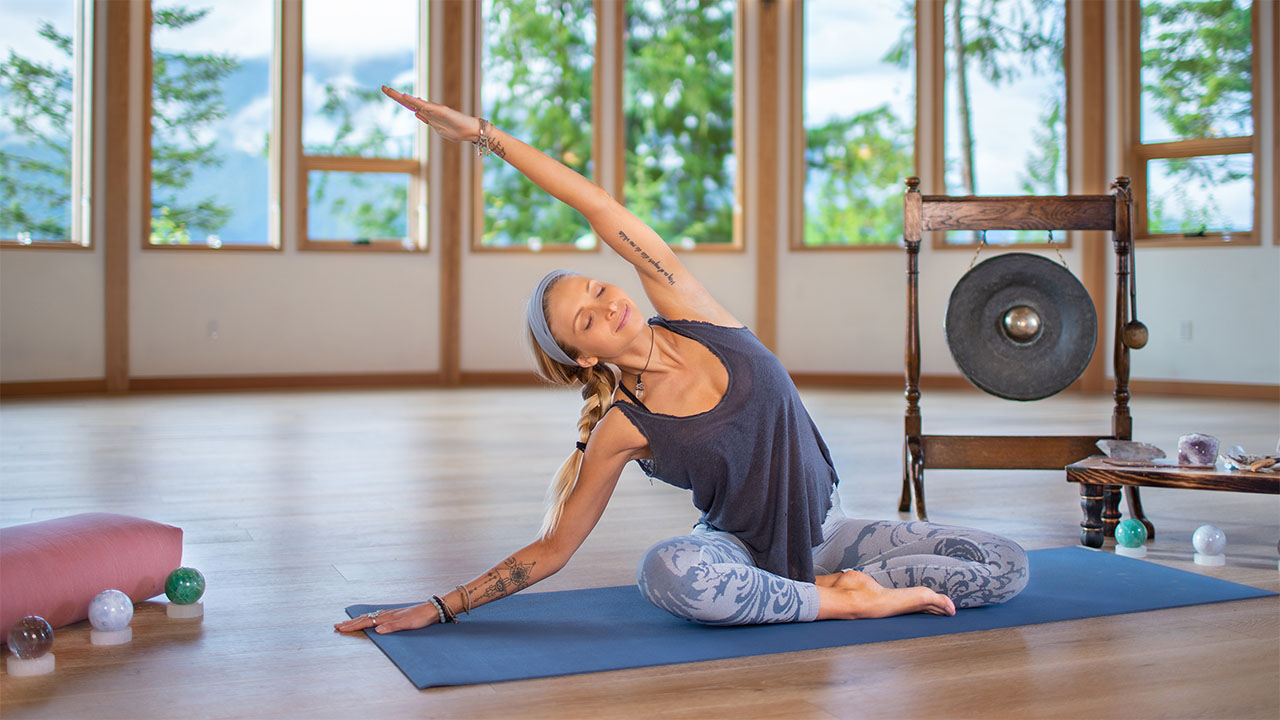 Class 1: Gentle Awakening Full Body Yoga Flow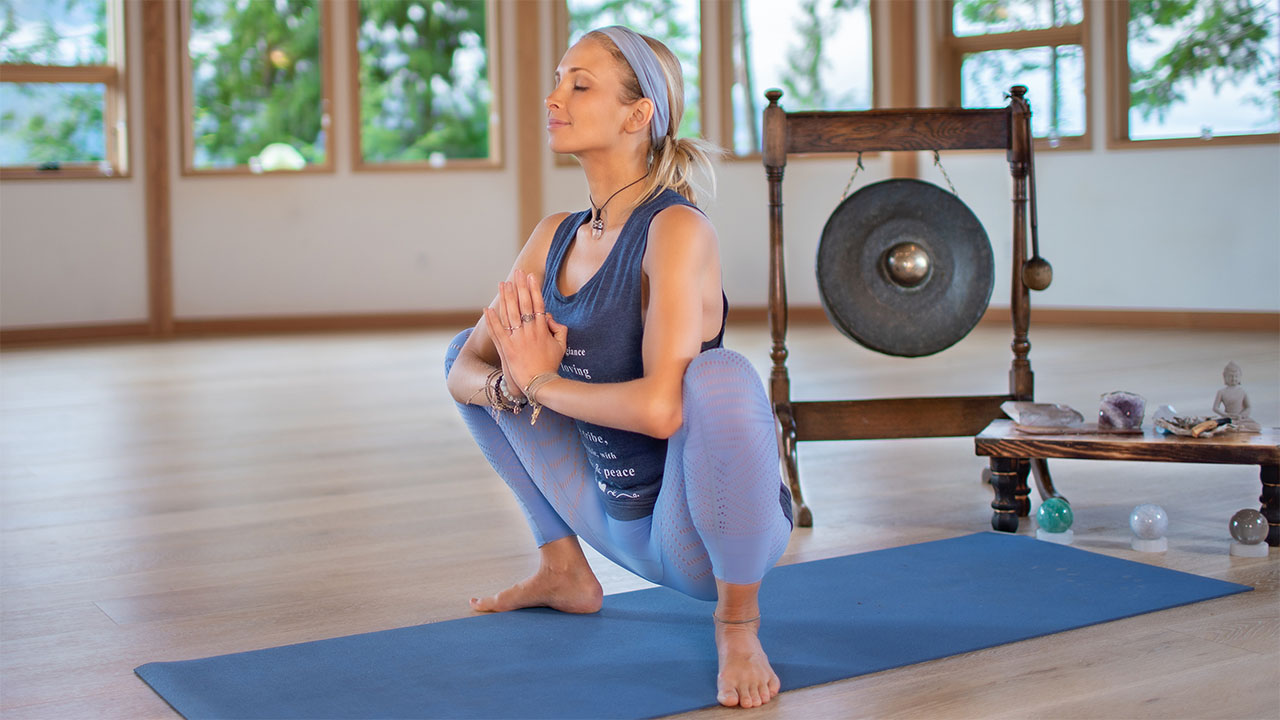 Class 2: Yoga Workout Energy Flow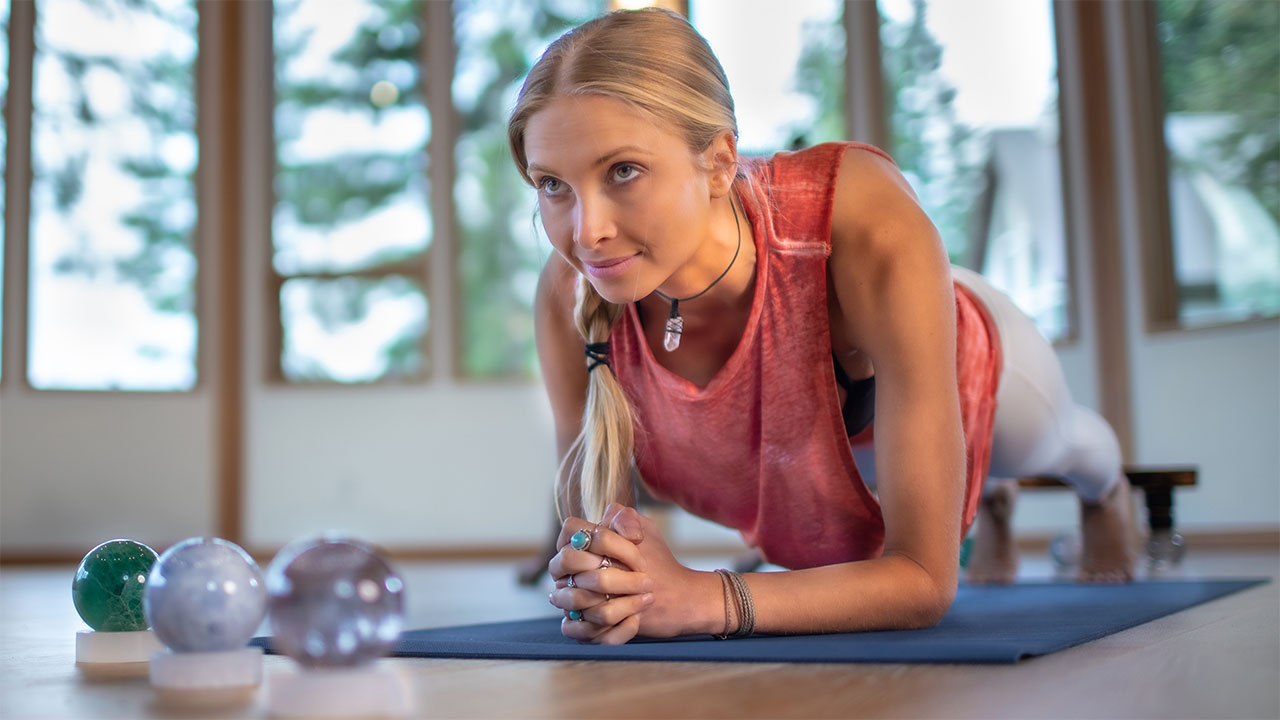 Class 3: Power Activation & Control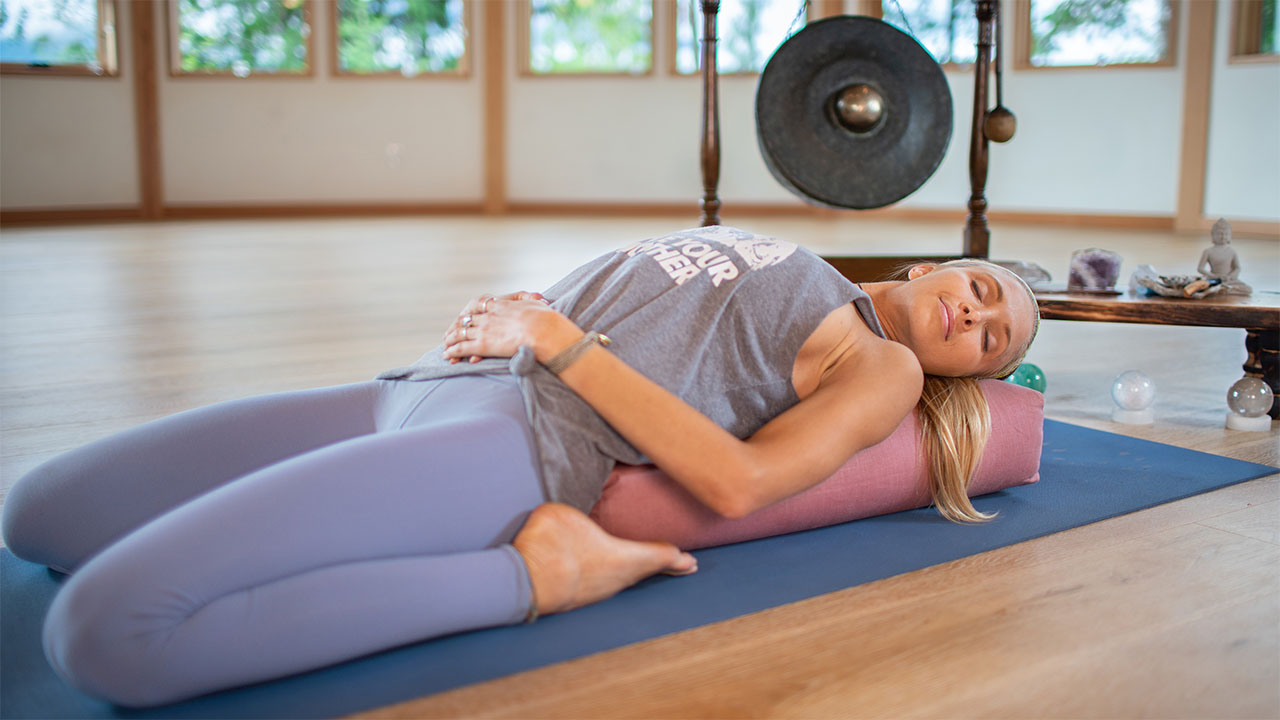 Class 4: De-Stress & Breathe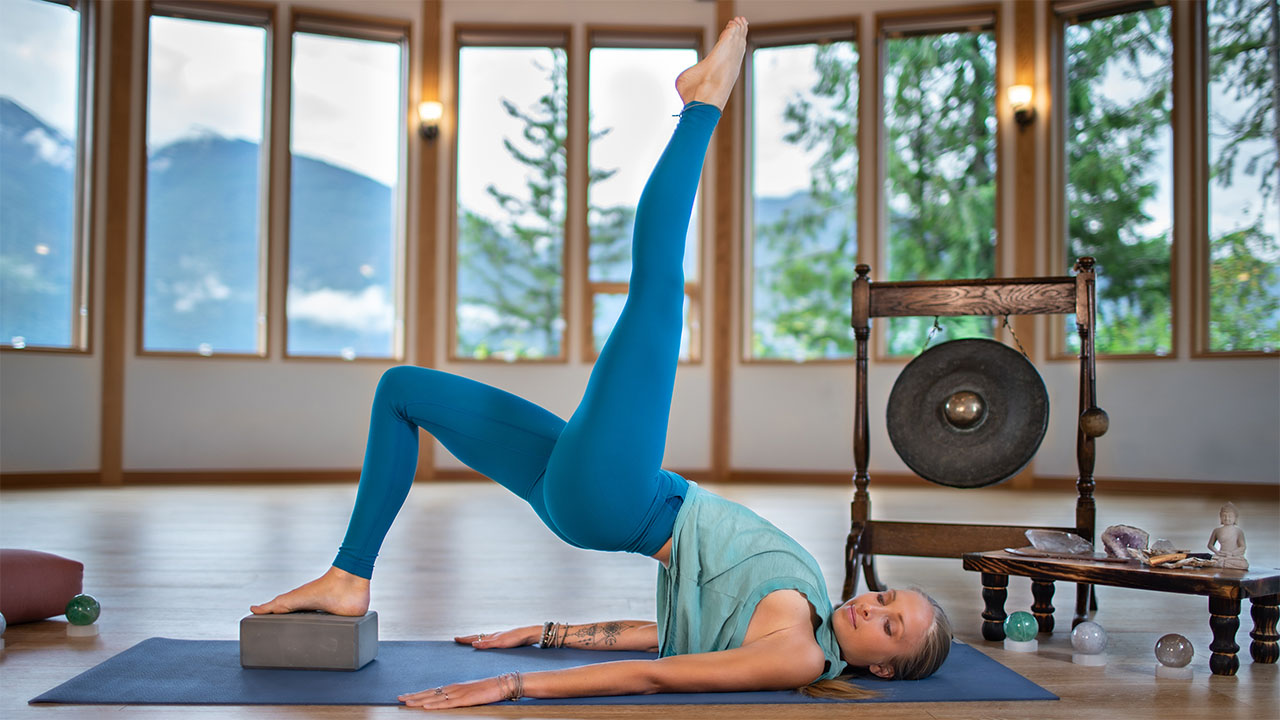 Class 5: Grounded Strength & Awakening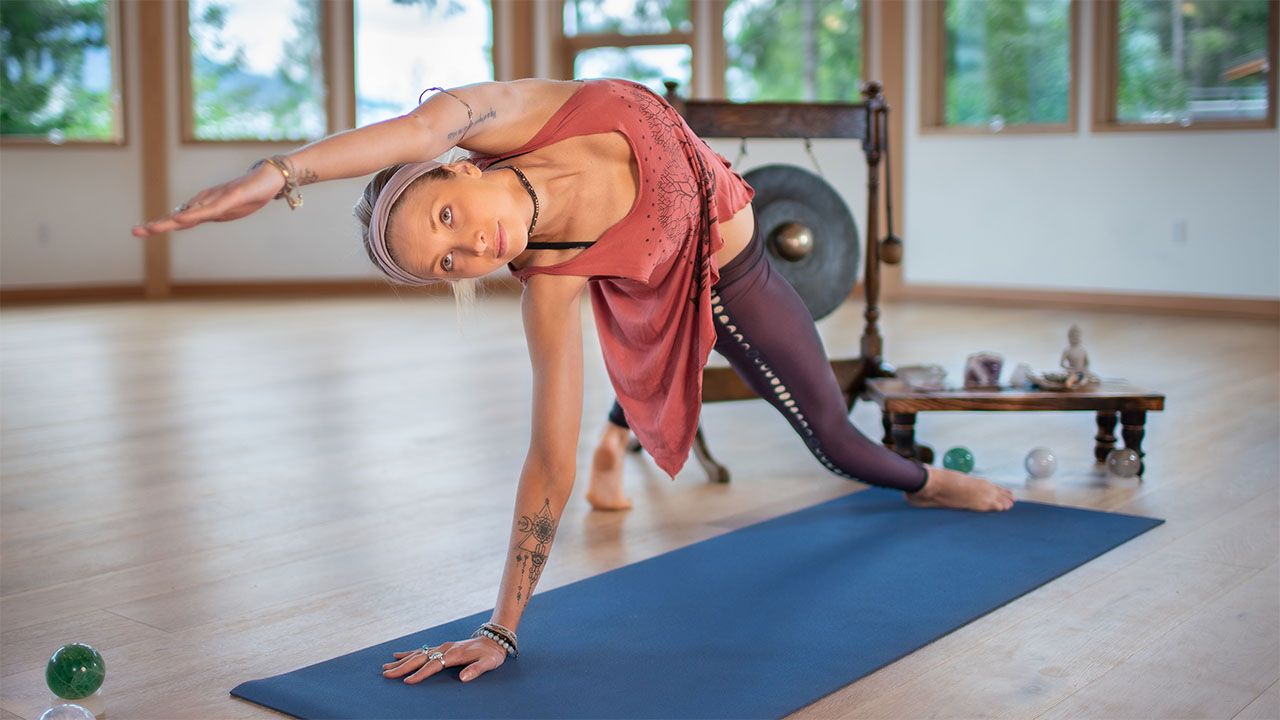 Class 6: Apana Energy Flow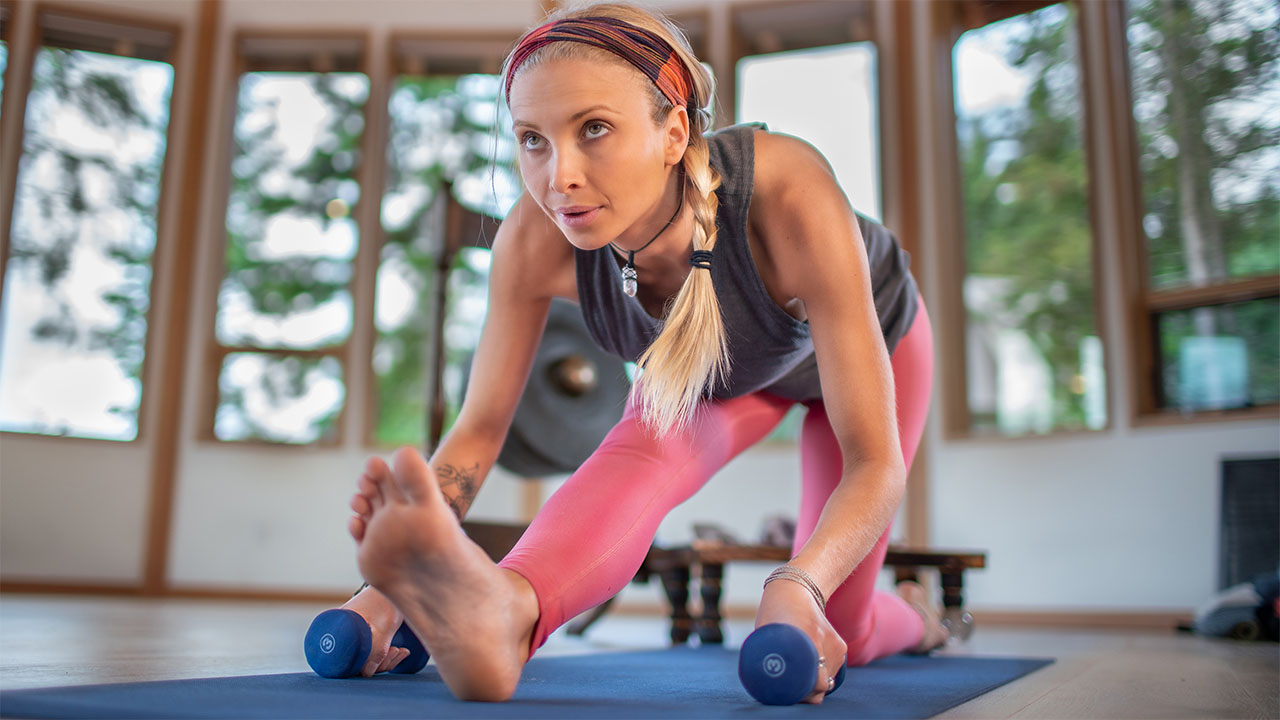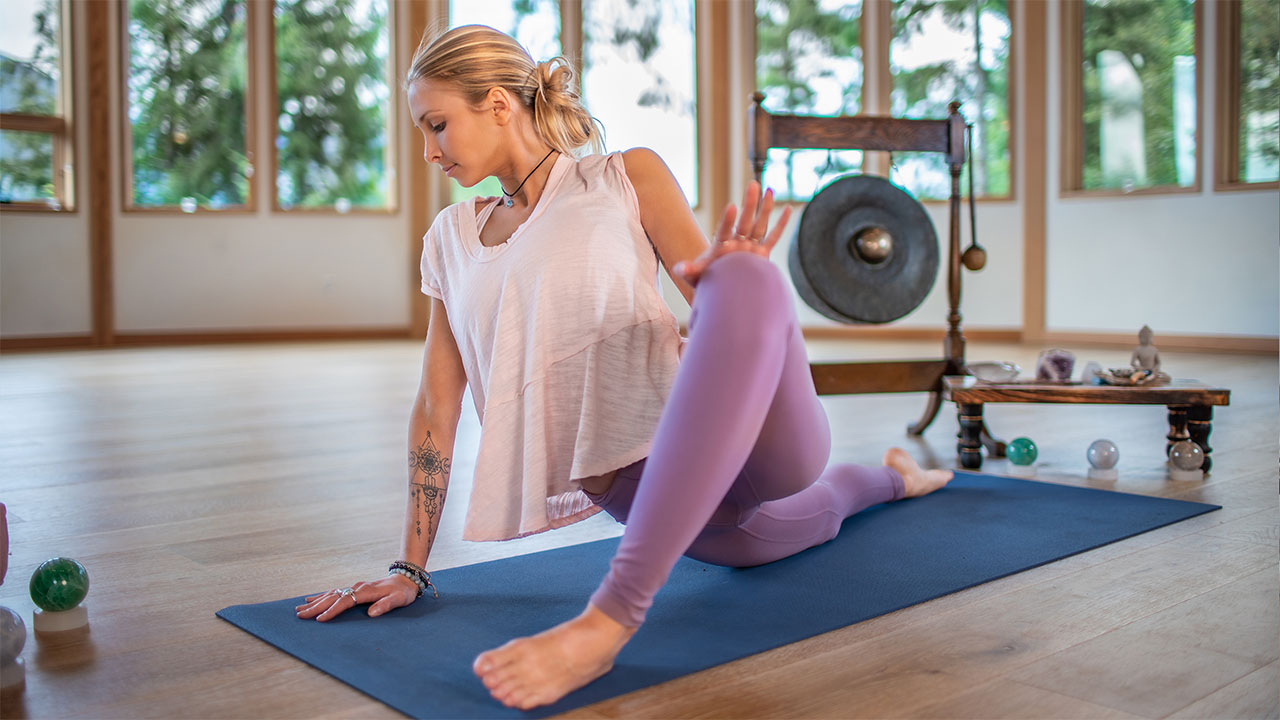 Class 8: Reconnection & Rejuvenation Yoga Flow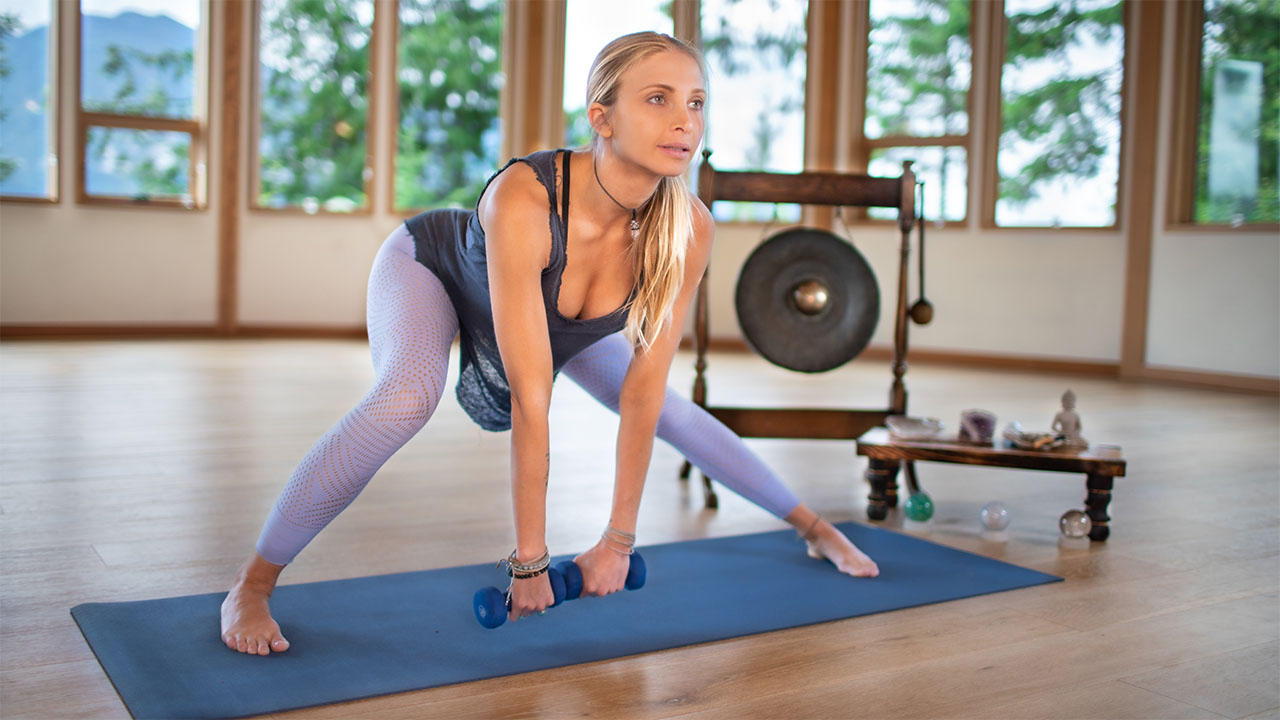 Class 9: Gentle Power & Stability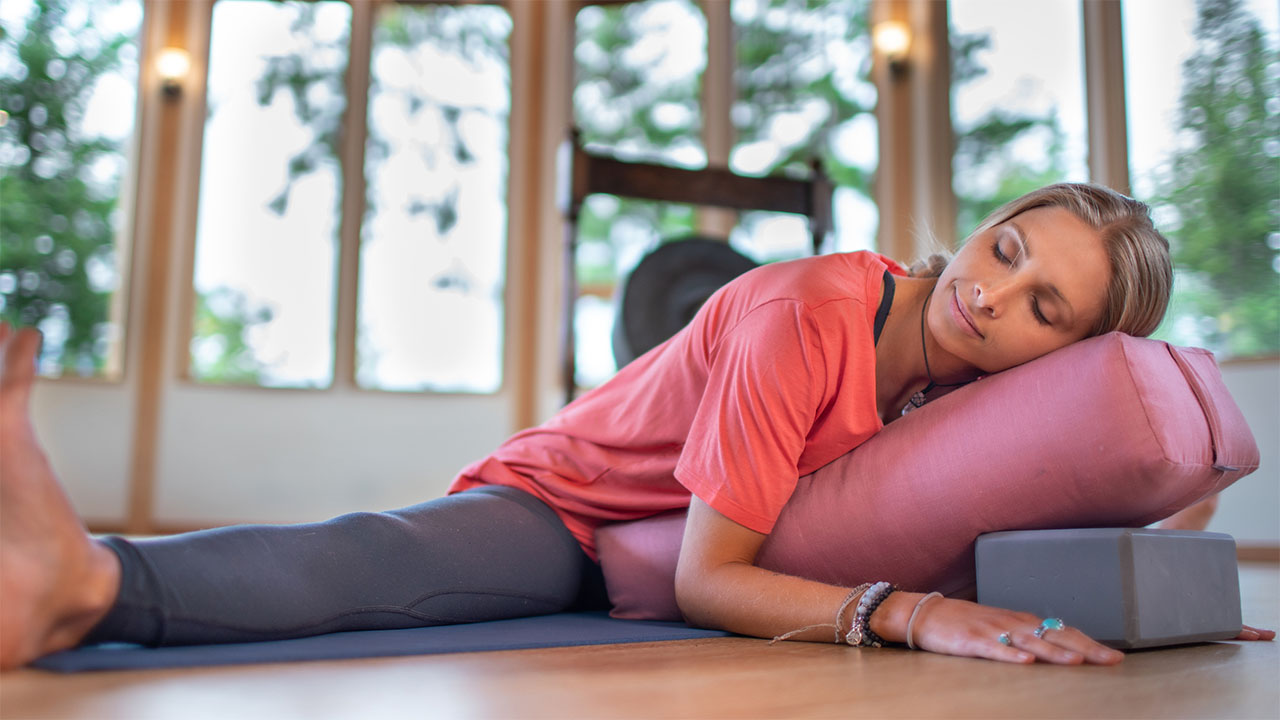 Class 10: The Gift of Rest & Rejuvination
Preview a Free Class from Trimester One
Class 8: Reconnection & Rejuvenation Yoga Flow
Trimester Two
Weeks 12-24
For the changes you go through during months four to six. The back pain, abdominal pain, leg cramps, and other discomforts that may arise & to support the rapid growth of your baby with flows to increase energy and vitality.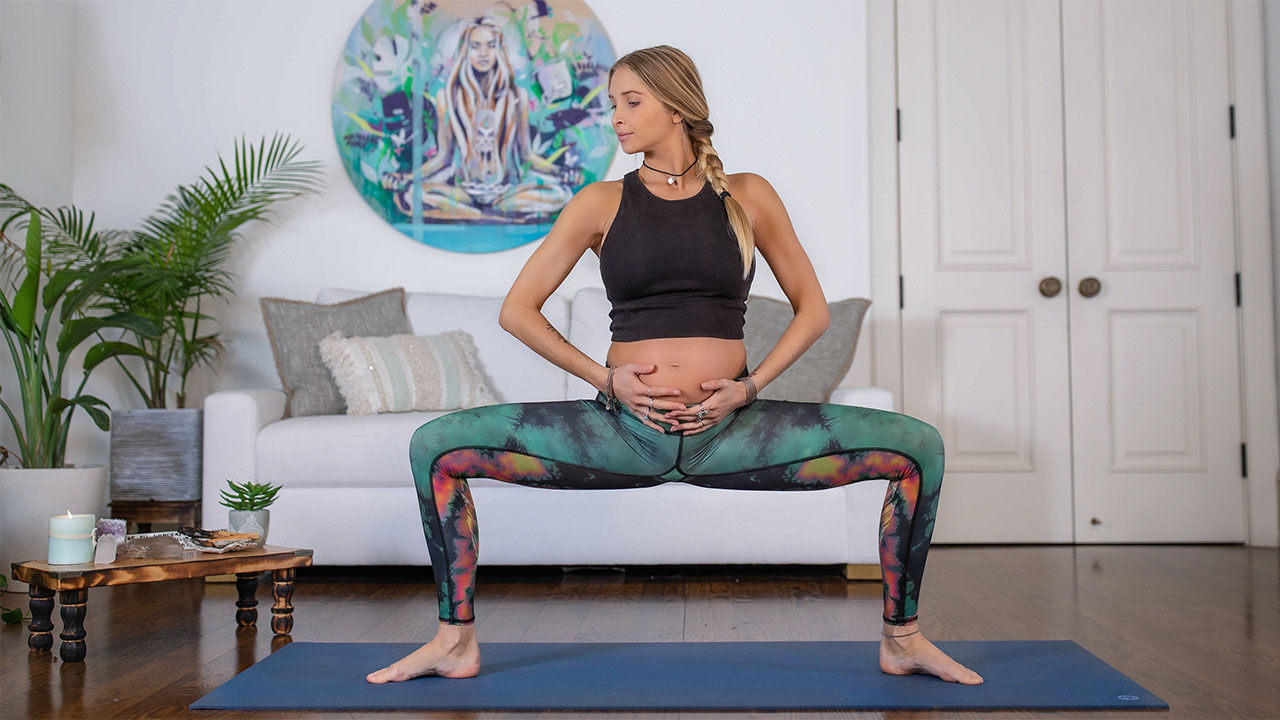 Class 1: Full Body Rejuvenation Workout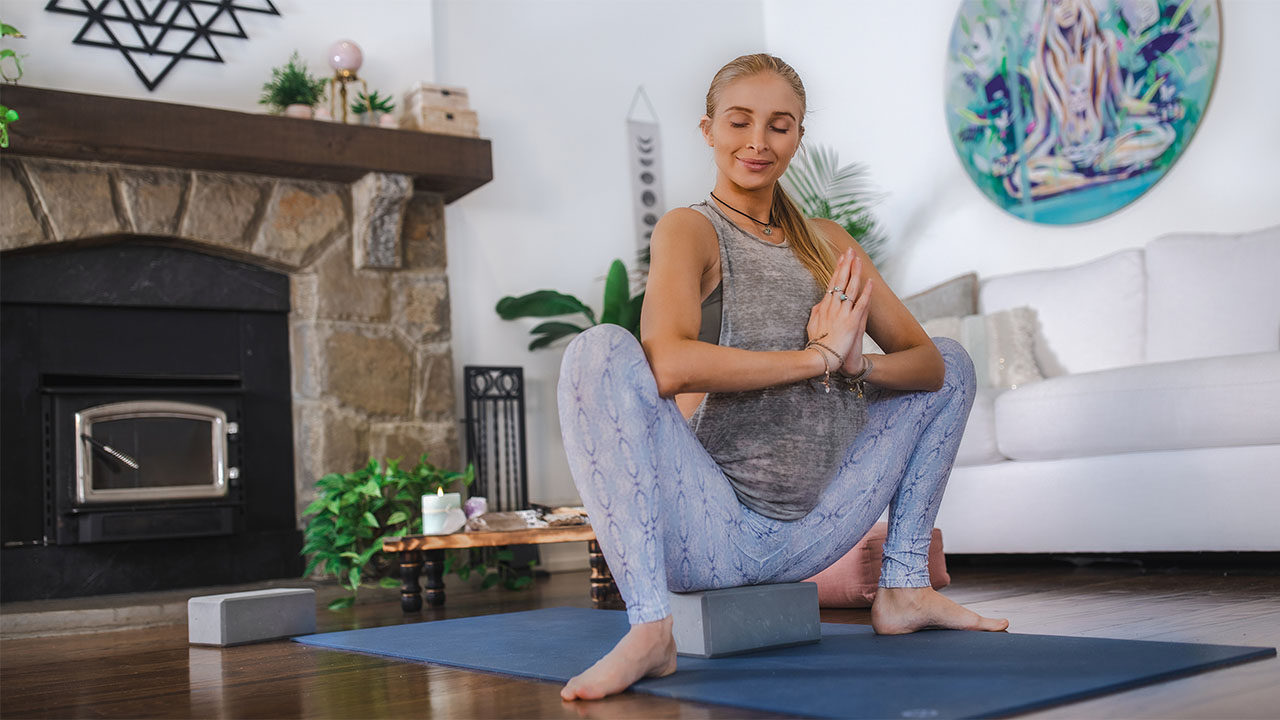 Class 2: Feel Good Energy Awakening Flow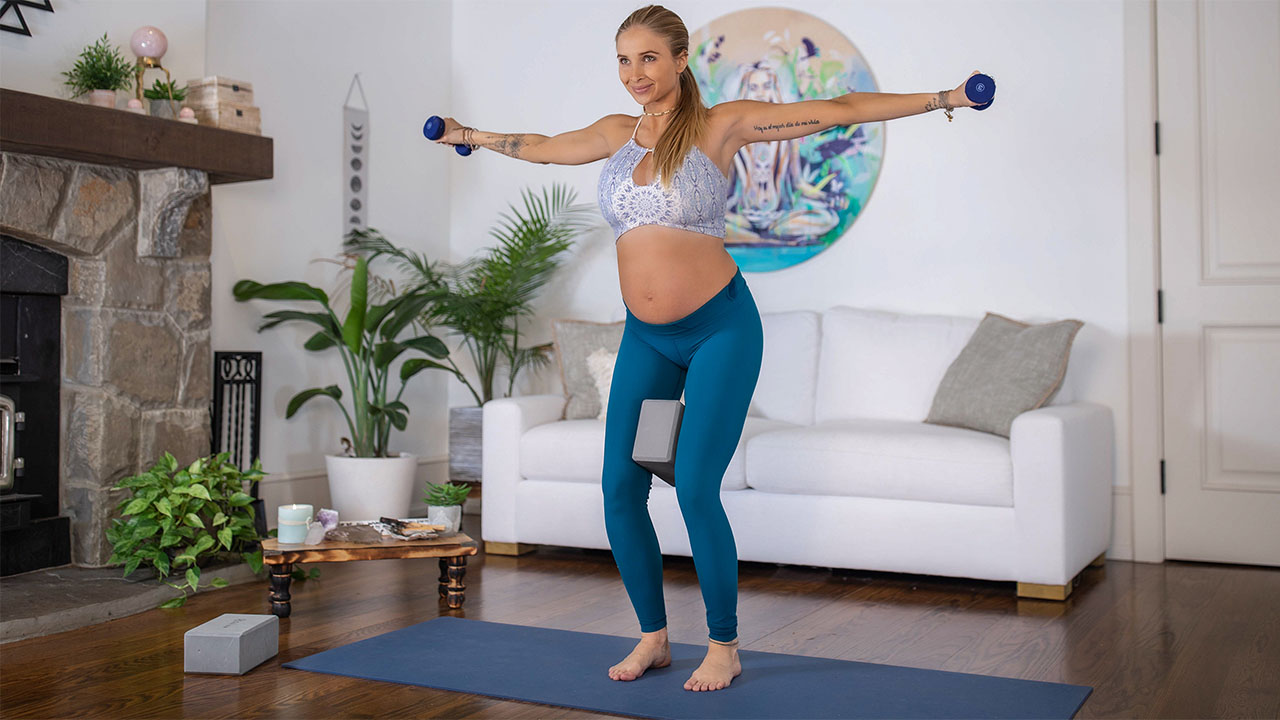 Class 3: Thigh Power Sculpt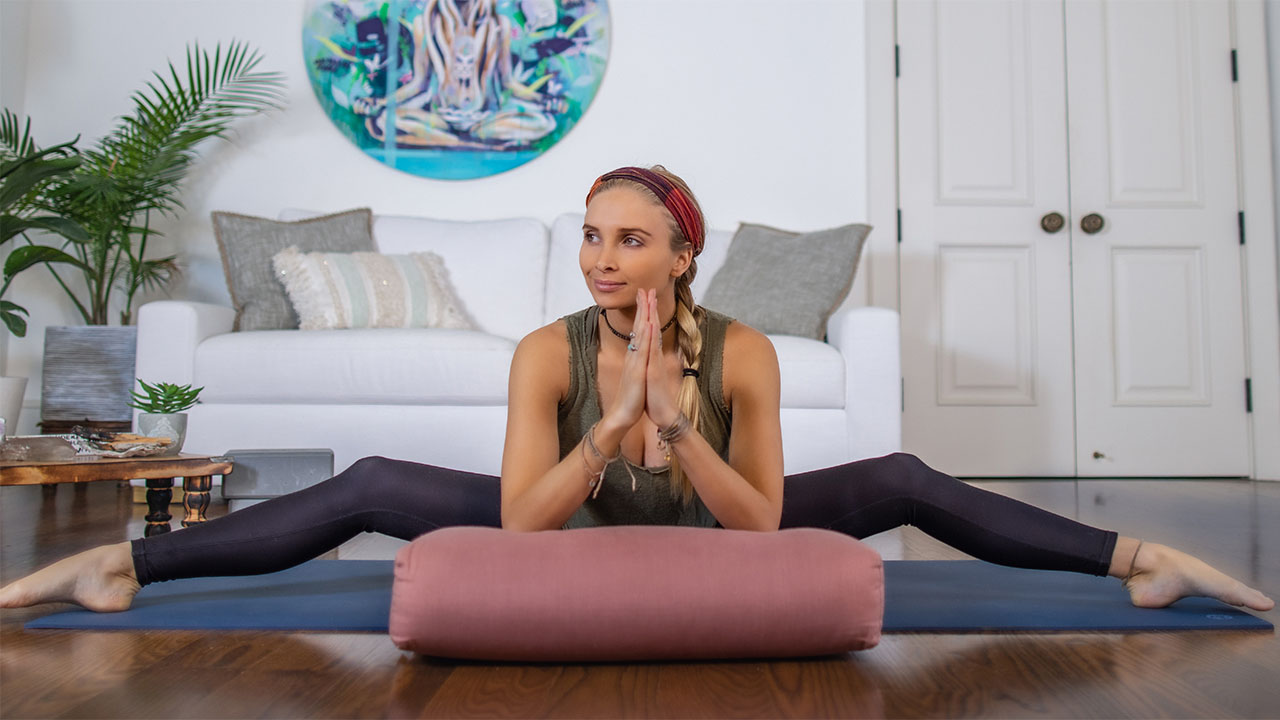 Class 4: Reconnection Through Exhalation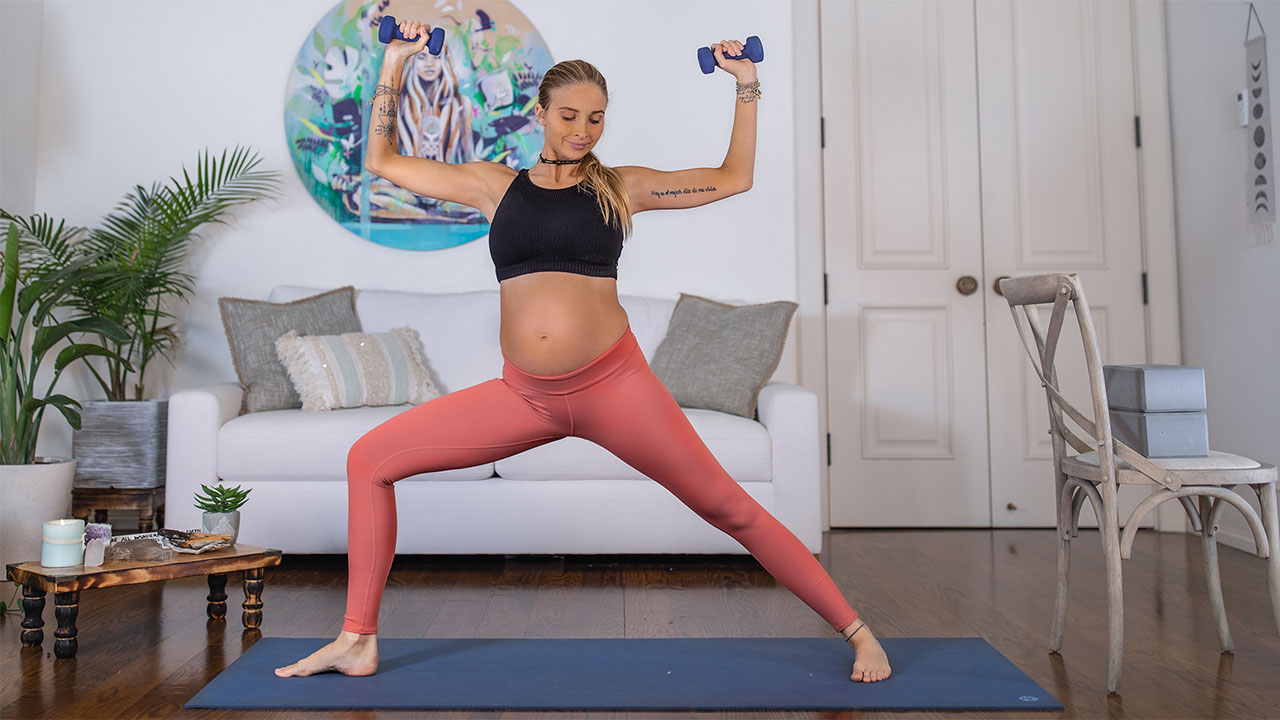 Class 5: Full Body Baby Barre Burn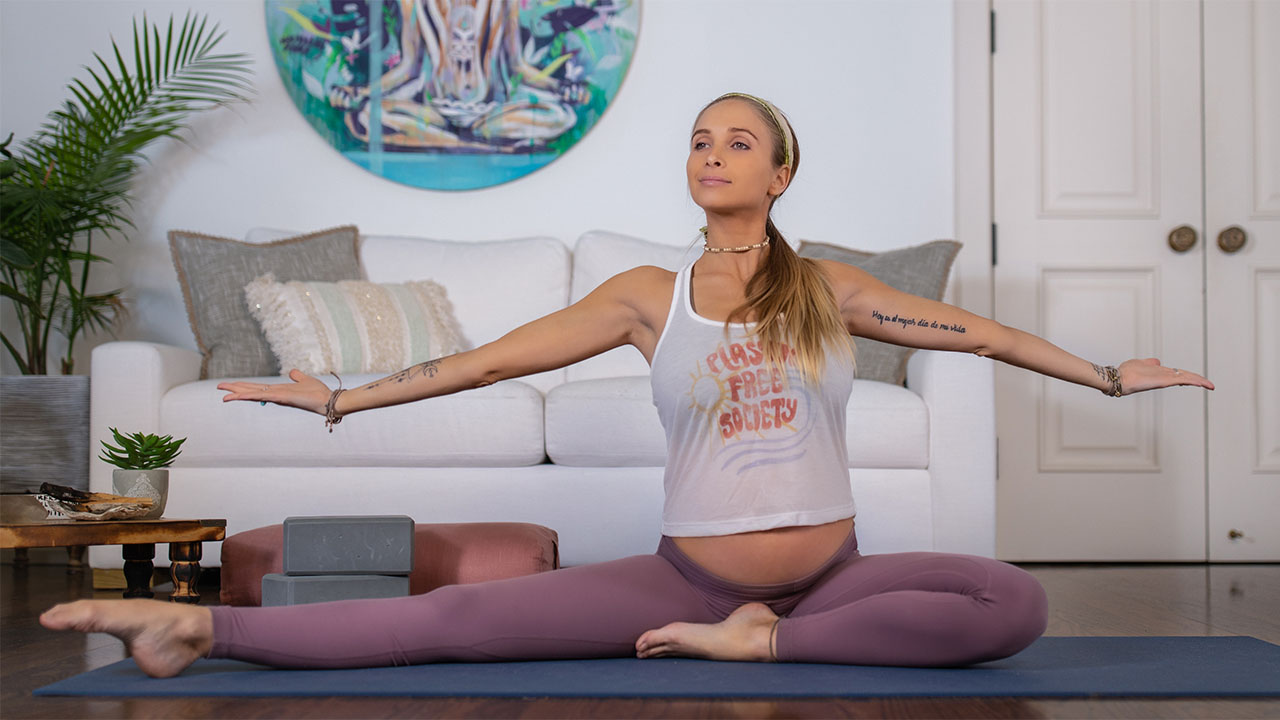 Class 6: Feel Good Goddess Glow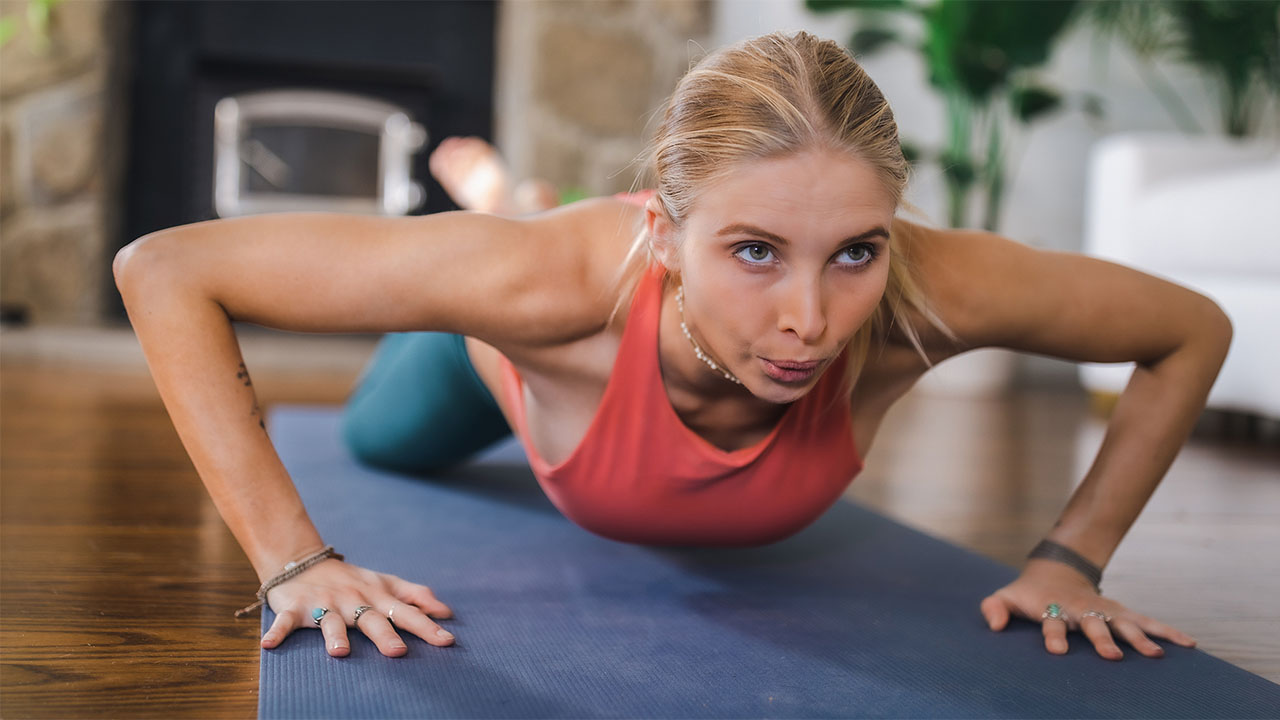 Class 7: Fiery Upper Body Burn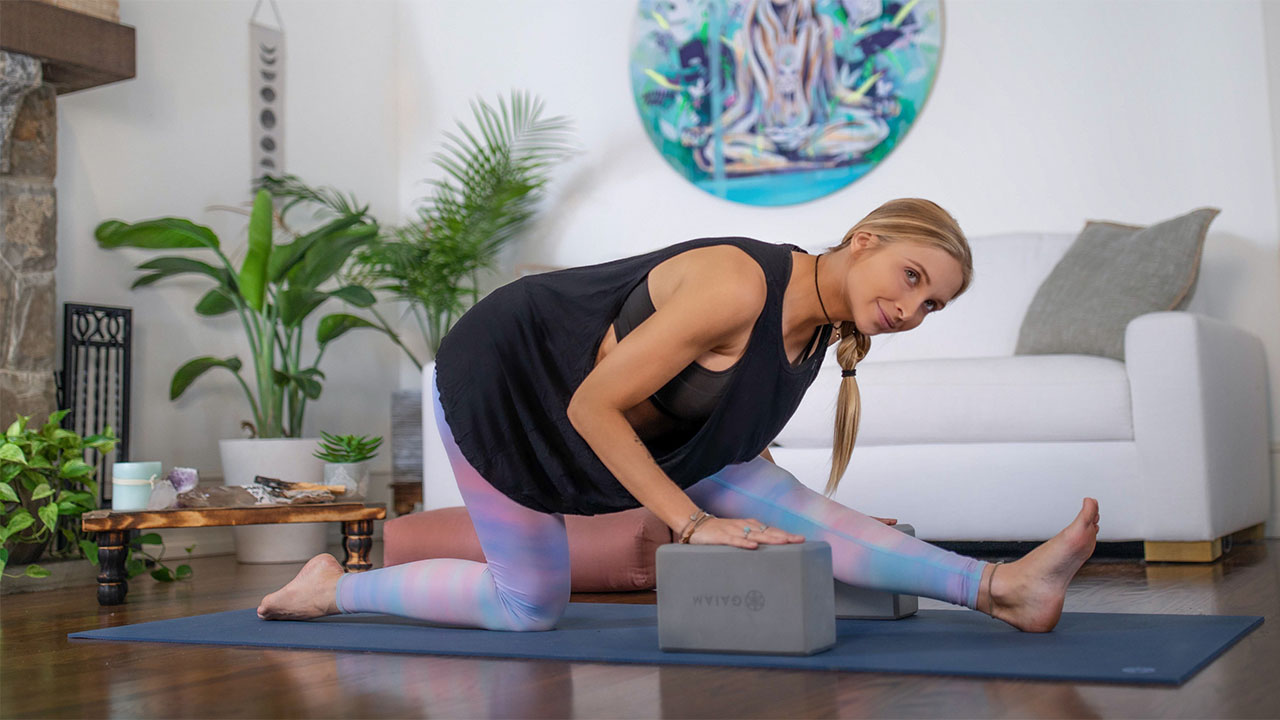 Class 8: Releasing Through Conscious Movement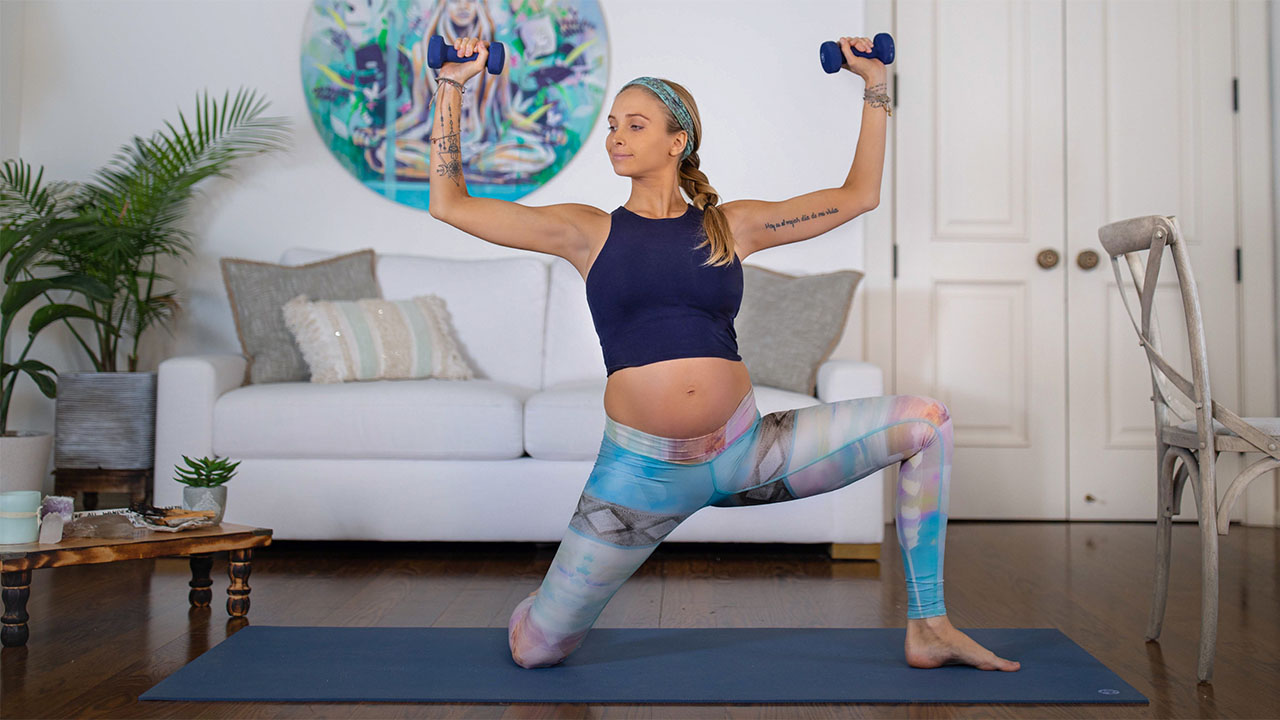 Class 9: Total Body Barre Sculpt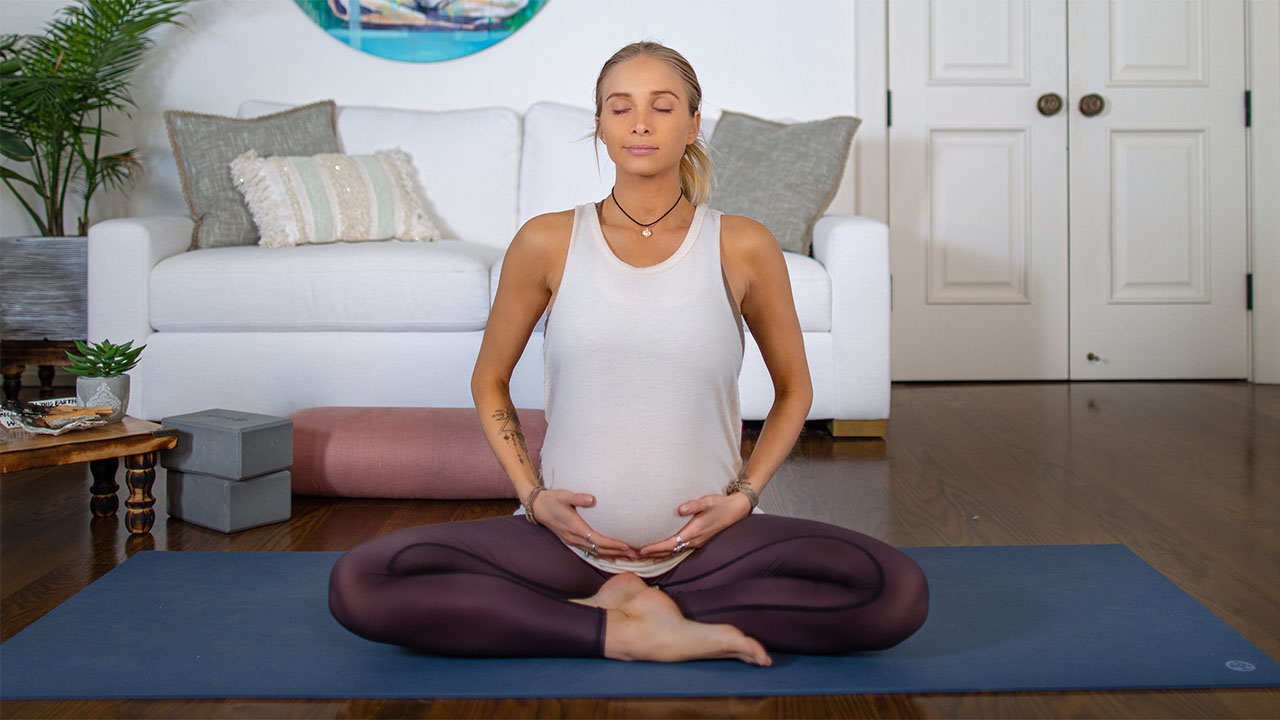 Class 10: Gentle Baby Glow
Preview a Free Class from Trimester Two
Class 10: Gentle Baby Glow
Trimester Three
Weeks 24-40
For the exciting transition to labor and birth, your changing center of gravity, lack of energy, round ligament pain, and hip discomfort that often mark the last three months & to encourage baby's descent into your pelvis when the special time arrives.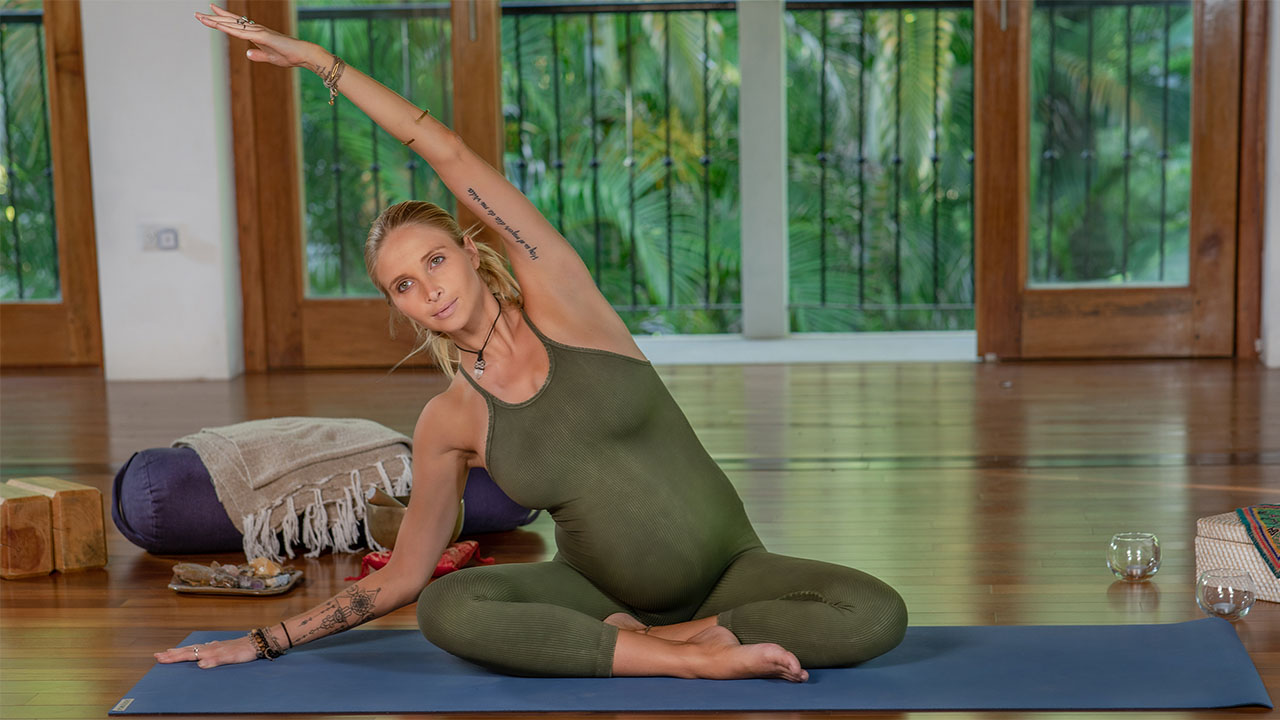 Class 1: Full Body Recentering Flow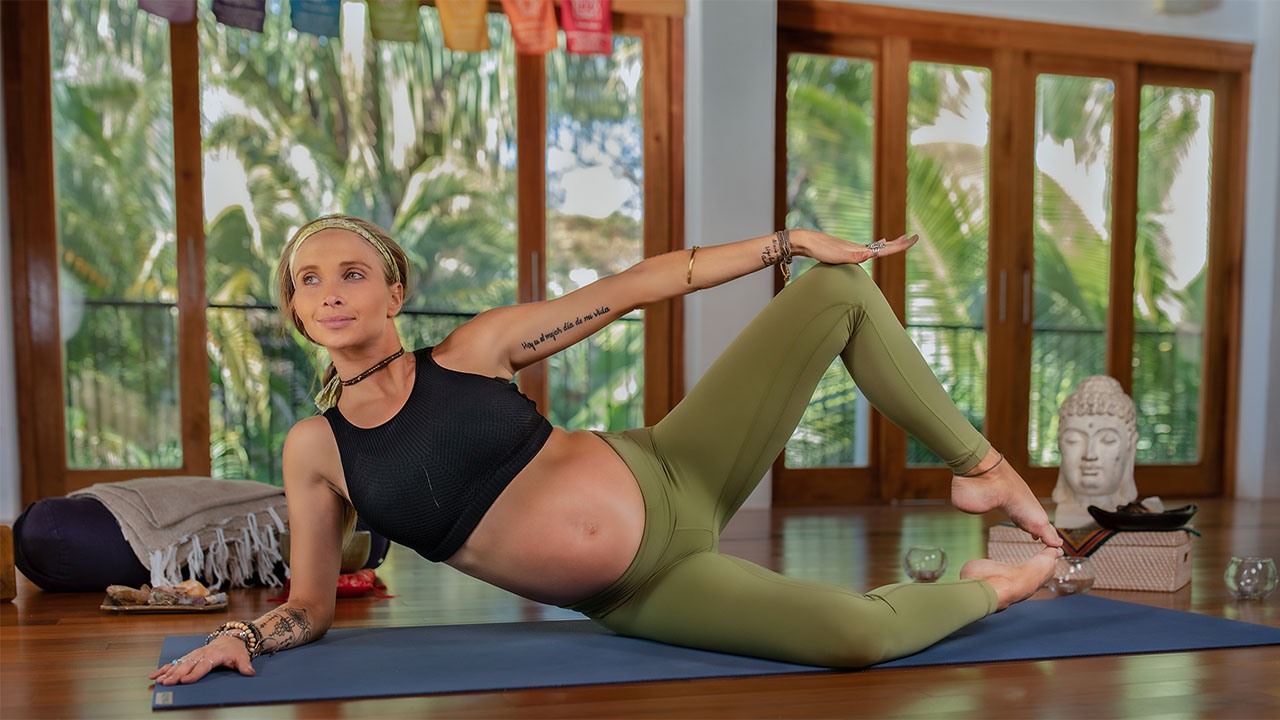 Class 2: Strength, Grace & Openness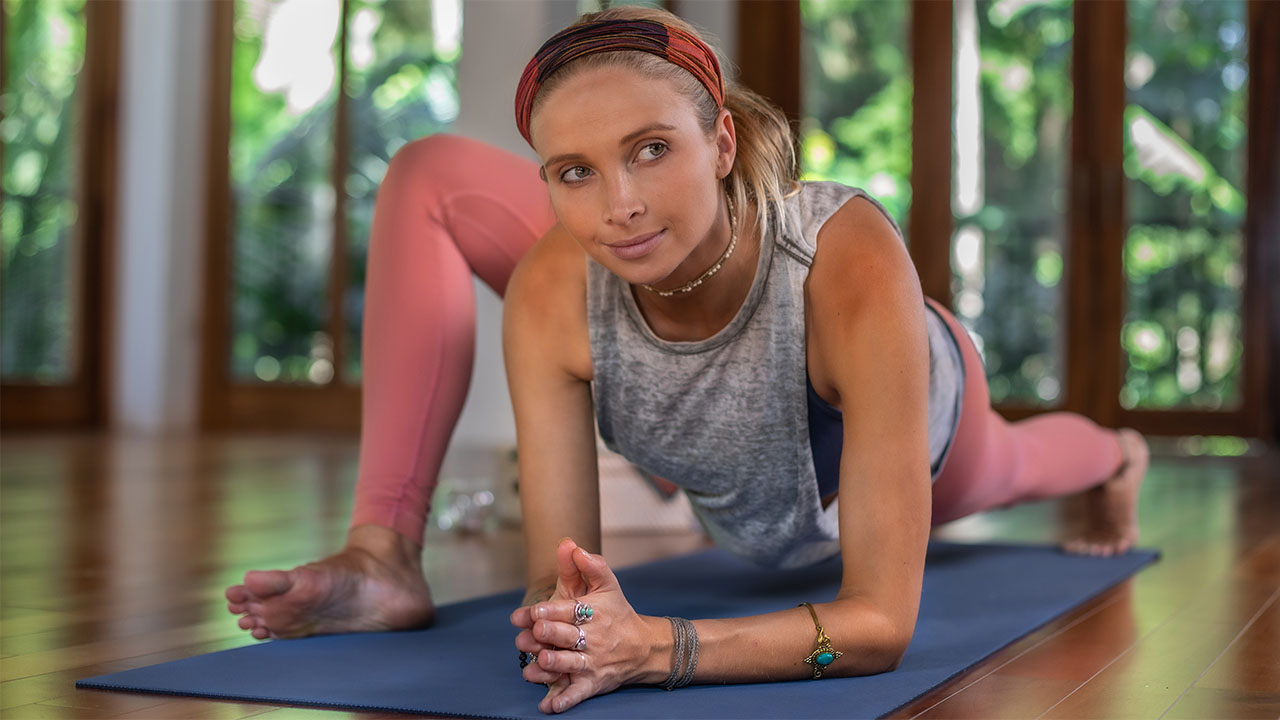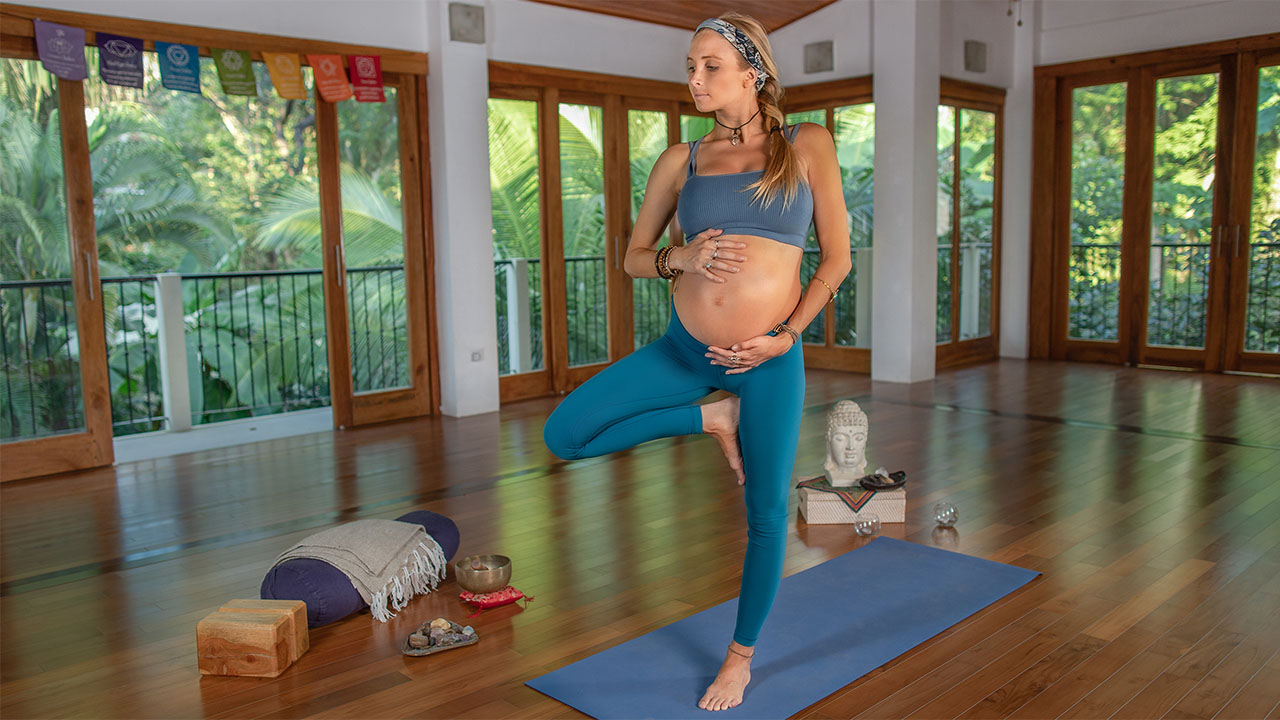 Class 4: Powered & Centered Yoga Workout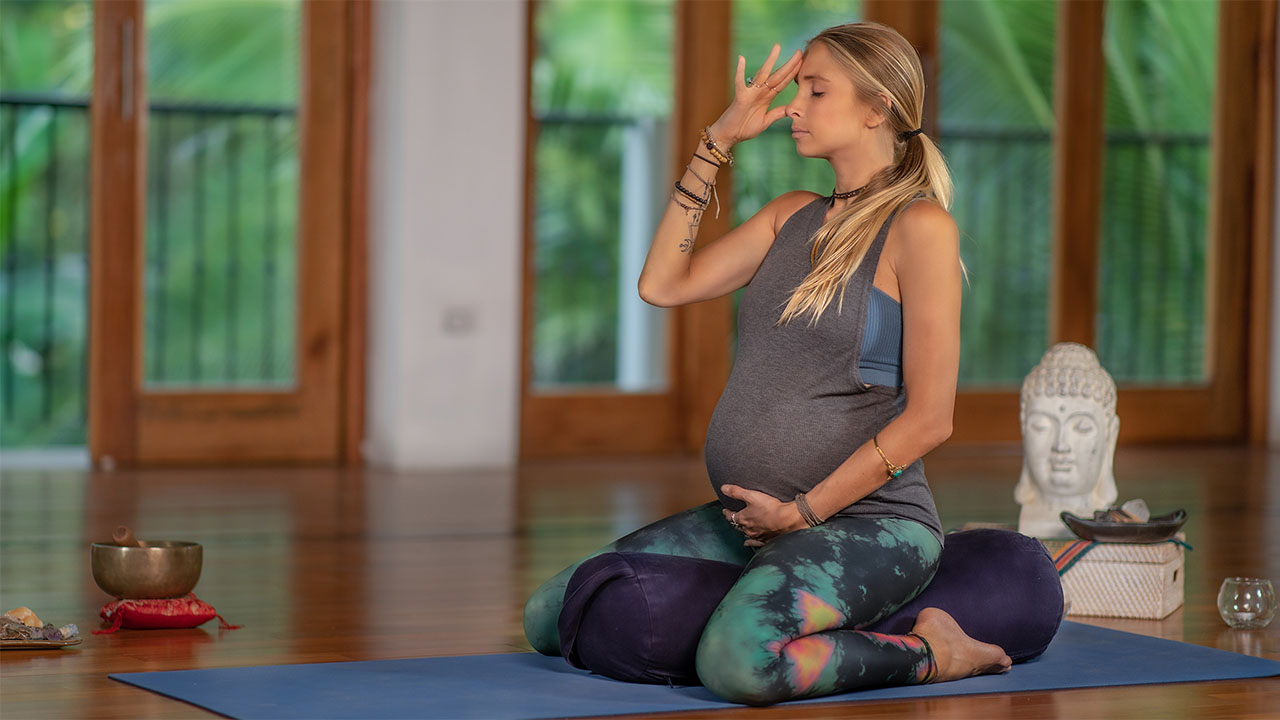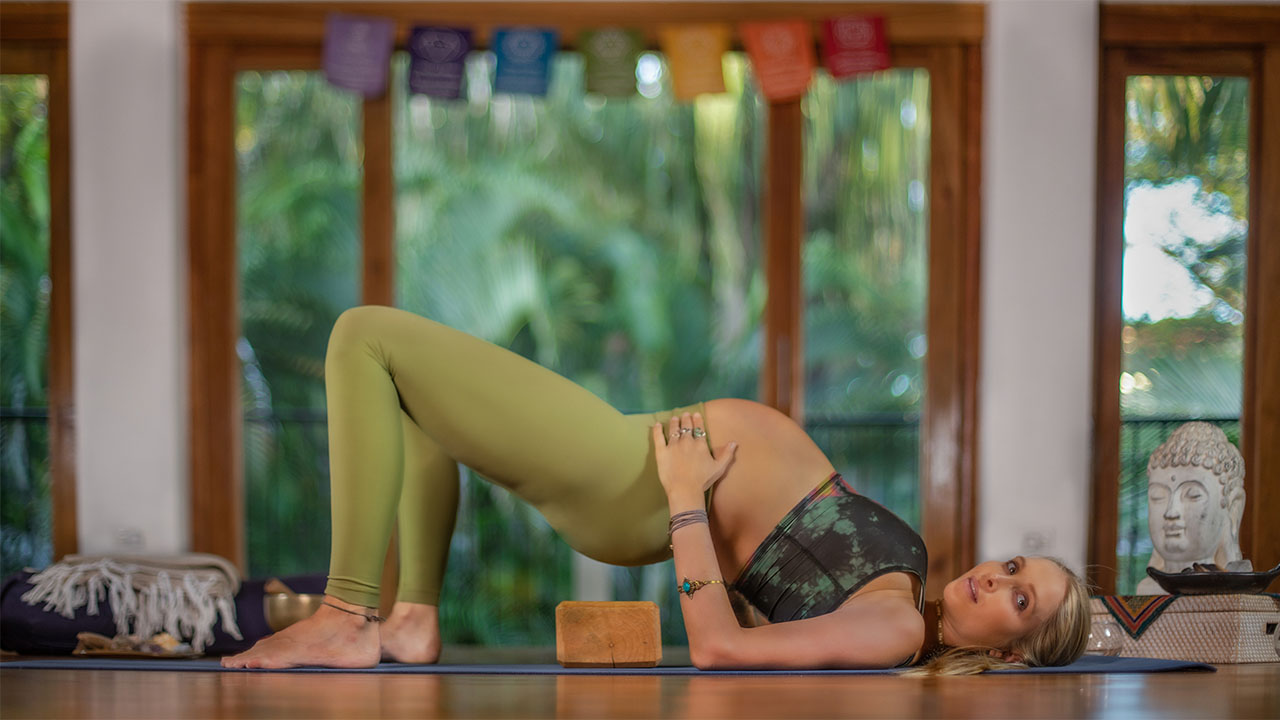 Class 6: Beautiful Body Glow Flow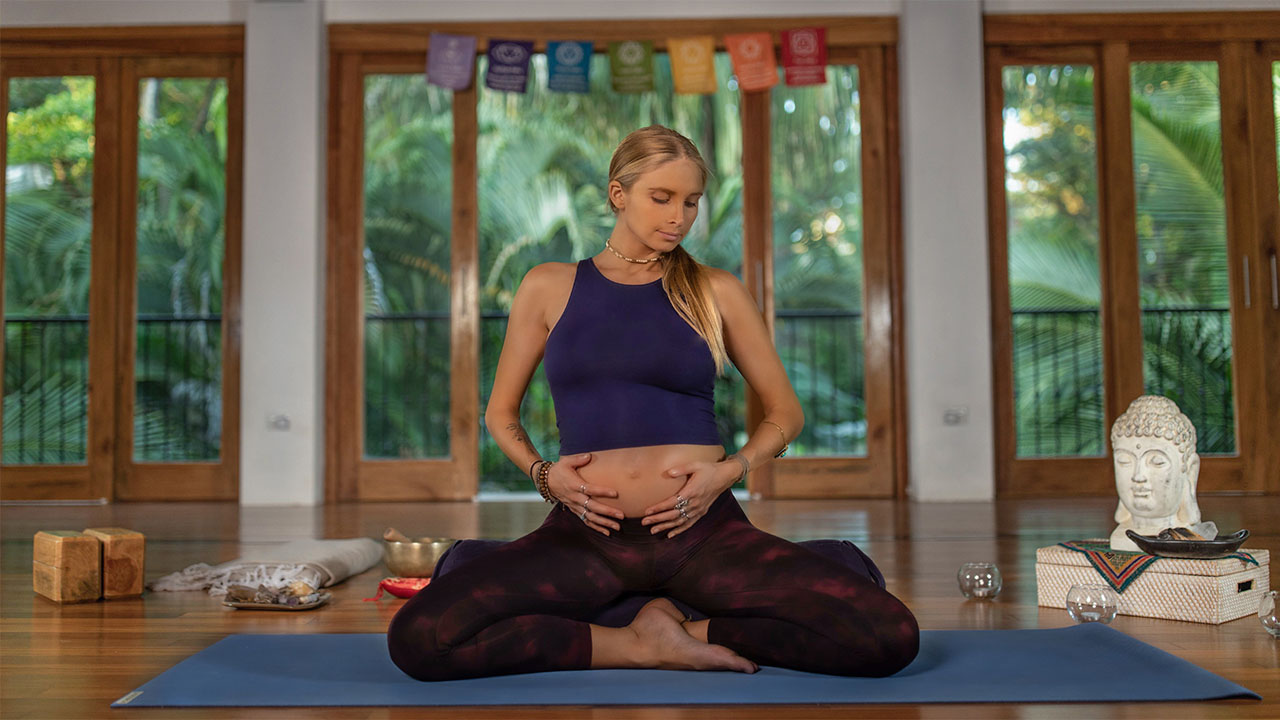 Class 7: Pachamama Heart Awakening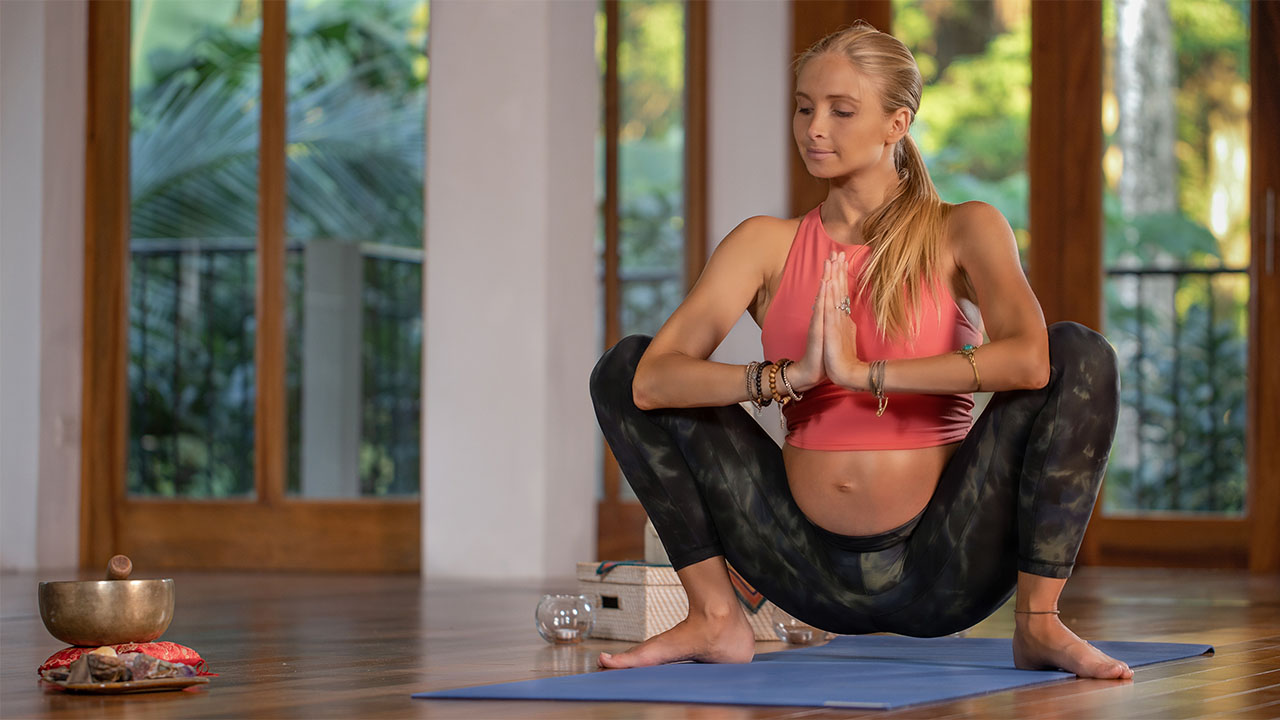 Class 8: Gentle Tone & Flow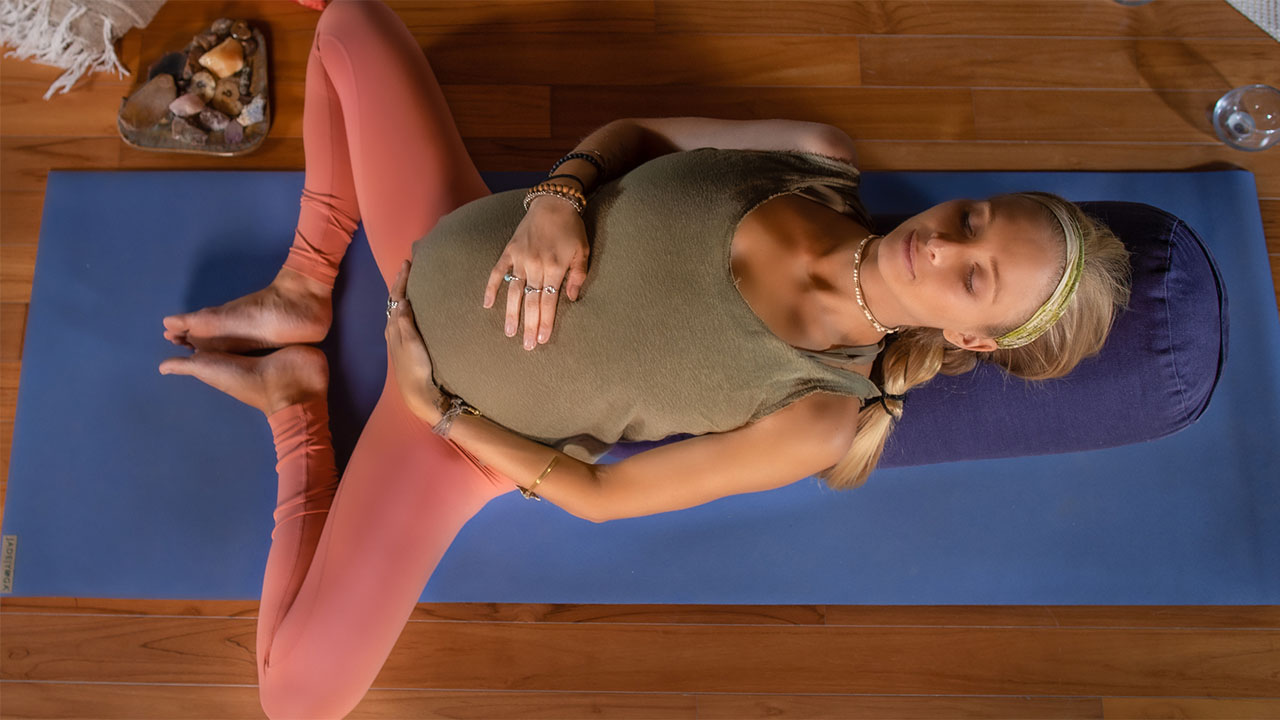 Class 9: Grounded Awareness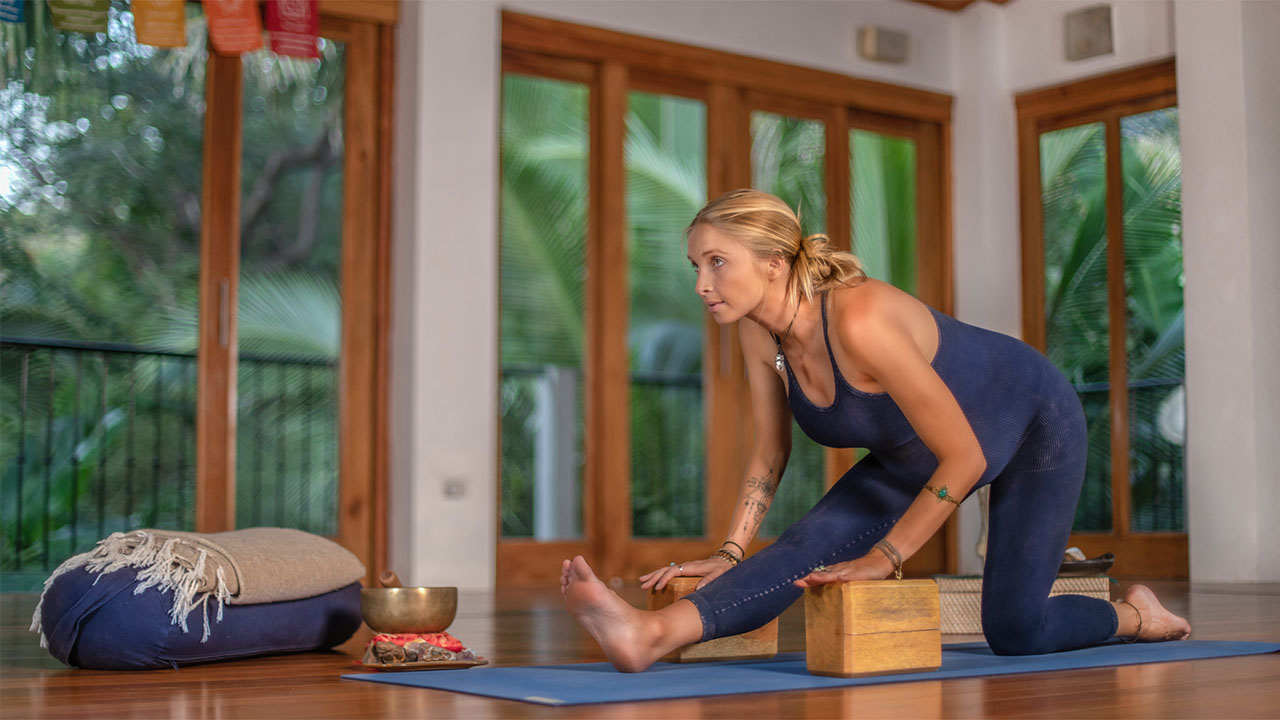 Class 10: Follow Your Breath Connection
Preview a Free Class from Trimester Three
Class 7: Pachamama Heart Awakening
More Incredible Results From Happier Healthier Community Members
Boho Beautiful Prenatal Also Includes: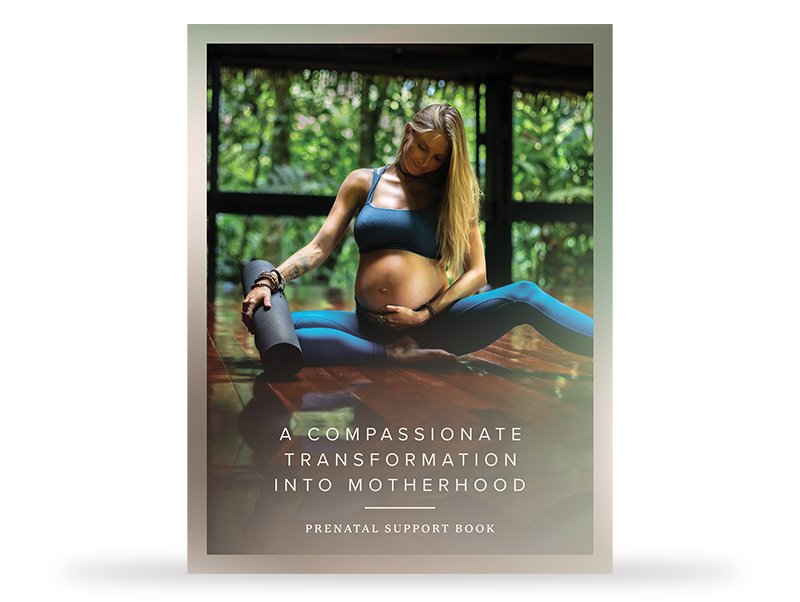 The Prenatal Support Book
For a deeper dive into the topics and exercises covered in the videos and to share helpful resources you can reference throughout this beautiful journey.
84 Pages
Personal Note From Juliana
Program Introduction & Guidelines
Three Trimester Schedule
The Birth Consciousness Movement
Safe Yoga During Pregnancy
Exercise Modification Support
How to Protect Your Pelvic Floor
Unlocking Fear & Surrendering
Finding Self-Love & Appreciation
Recommended Books, Films & Music