If you enjoyed this class and would like to continue your fitness journey, check out
  Boho Beautiful TRANSFORM – The new way to get fit: Body, Mind & Spirit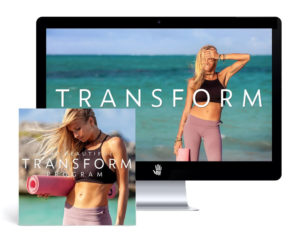 Looking to lose unwanted fat, sculpt every muscle, & unleash your untapped potential?
TRANSFORM was designed to deliver results guaranteed to blow every other program you've tried away!
Make it easy to fit exercise into your day.
Go at your own pace, no matter where you are.
Ramp up your intensity as much or little as you want.
The program includes:
6 cardio weight-loss classes
6 targeted body toning classes
2 day off sore muscles releasing yoga classes
Additionally, you will receive a digital guide book, guidance videos and two 14 & 21-day workout schedules that will give you incredible results.
Eliminate the need for a gym, heavy equipment, or hours of free time!
Start your transformation to your dream physique TODAY!