If you enjoyed this class and are looking for quick powerful workouts, check out our 7 Day Blissful Body Bootcamp!
No Cost. No Catch. Just Completely FREE At-Home Fitness Classes.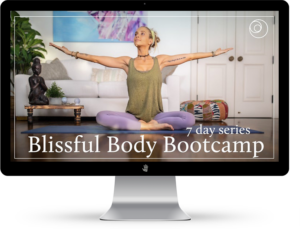 Tone & tighten your entire body, shed those extra pounds, increase muscle definition, and build stamina — without ever leaving your home!
Need a structure & support to add exercise into your schedule?
Struggling with a fitness plateau or beating the boredom of the same old workouts?
Get Your Classes NOW!