If you enjoyed this workout class, check out Boho Beautiful TRANSFORM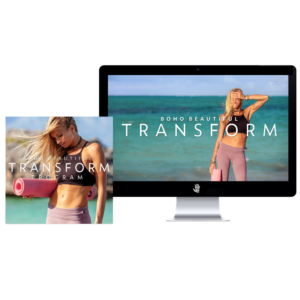 Through a 14 day schedule of challenging 30-40 minute mat based workouts, Transform will take you to your next level. 
The program includes 6 cardio weight-loss classes, 6 targeted body toning classes as well as 2 day off sore muscles releasing yoga classes. 
Additionally, you will receive a digital guide book, guidance videos and two 14 & 21 day workout schedules that will give you incredible results.
Join Pilates Teacher Juliana Spicoluk from Boho Beautiful for this 14 Day Leg and Inner Thigh Workout Challenge. This 10 minute lower body leg workout is a perfect and quick way to effectively work your glutes and inner and outer thighs like never before.
The 14 Day Leg and Inner Thigh Workout Challenge: What To Expect
Dedicate yourself to this 14 day leg and inner thigh workout challenge. Or simply enjoy this quick yet tough leg workout! Simply adding this quick 10 minute class to your workout routine will target areas of your lower body like you never have before. It is possible to burn calories and sculpt the legs in just 10 minutes without going to gym. However, you'll reap even more benefits from joining us for the 14 day challenge. Through fine toning pilates inspired exercises, we will make sure to sculpt the entire lower body—glutes, inner and outer thighs, and legs. This class will tone and define your legs from front to back for incredible definition. If you don't want to go to the gym, and you need a quick and effective workout that you can do in the comfort of your own home, look no further.
This is not just your regular lower body workout
Naturally, this workout challenge works more than just the lower body. While working the inner and outer thighs, you will also be targeting the obliques and improving overall abdominal strength.
If this inner thigh workout can bring amazing results from just a 10 minute class, imagine the results you'll see from a 14 day challenge! For best results show up to your mat every day and see your body reach a new potential. See you on the mat!
Our custom app iOs & Android App + online streaming platform!
Try it today for FREE for 7 days!
Exclusive classes, our entire video library, monthly calendars & challenges, and more!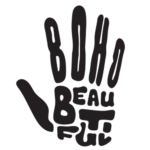 Boho Beautiful is Juliana Spicoluk and Mark Spicoluk. It is a yoga lifestyle brand that is creating positive content for your body, mind, and the earth. Boho Beautiful offers all styles of free high- quality videos about Yoga, Fitness, Pilates and Guided Meditations. Moreover they also share their love for Vegan Food and Conscious Living.
Since the launch of the Boho Beautiful Youtube channel in 2016, the brand has grown to release more than 300 free yoga videos and five exclusive programs. On top of that a custom subscription app/streaming platform and their own self-published Happy Healthy Plant-Based Eating Guide.
As a growing community for health and mindfulness, the ongoing mission is to create and share as much high frequency positive content as possible. And to continue to reach and connect to as many people as this beautiful opportunity will allow.
The mission and vision Juliana Spicoluk and Mark Spicoluk from Boho Beautiful live by every day is:
Your Decisions Today Will Define Your Tomorrow.