Boho Beautiful is Breaking Up! Juliana and Mark is the new channel we want to share all about our lifestyle, personal updates and more!
☮ Boho Beautiful Is Mark Spicoluk & Juliana Spicoluk. And they are not breaking up 😉
Our custom app iOs & Android App + online streaming platform!
Try it today for FREE for 7 days!
Exclusive classes, our entire video library, monthly calendars & challenges, and more!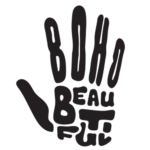 Boho Beautiful is Juliana Spicoluk and Mark Spicoluk. It is a yoga lifestyle brand that is creating positive content for your body, mind, and the earth. Boho Beautiful offers all styles of free high- quality videos about Yoga, Fitness, Pilates and Guided Meditations. Moreover they also share their love for Vegan Food and Conscious Living.
Since the launch of the Boho Beautiful Youtube channel in 2016, the brand has grown to release more than 300 free yoga videos and five exclusive programs. On top of that a custom subscription app/streaming platform and their own self-published Happy Healthy Plant-Based Eating Guide.
As a growing community for health and mindfulness, the ongoing mission is to create and share as much high frequency positive content as possible. And to continue to reach and connect to as many people as this beautiful opportunity will allow.
The mission and vision Juliana Spicoluk and Mark Spicoluk from Boho Beautiful live by every day is:
Your Decisions Today Will Define Your Tomorrow.