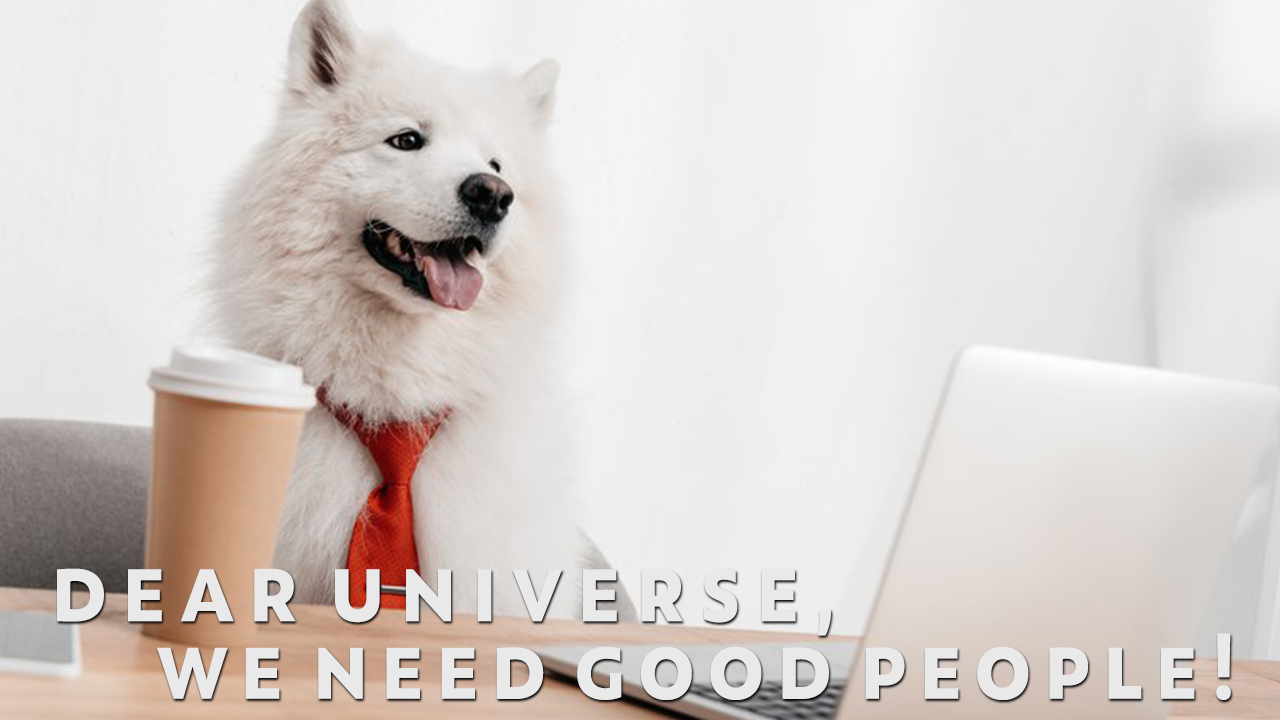 NOW HIRING: Social Media Manager, Web Developer, Business Manager, Video Content Creators, Social Media Marketer, Travel Photographers, and Graphic/Layout Design Artists
To Interested Applicants,
This blog is our ongoing job posting. If there is a specific area we are looking for help with it should be listed here, however if you believe you have a skill that we may need that is not listed here and want to throw your hat in the ring… feel free to do so.
A member of our current team is always diligently reading and assessing everything that comes in, but please keep in mind that we just do not have time or resources to respond to every single applicant. With that being said… if you don't hear from us feel free to keep us updated and swing back our way as many times as you think is necessary. Reminders and persistence thus far has proven to be one of the qualities that has done the trick for almost all of our hires so far.
We fully appreciate from the bottom of our hearts anyone who has or who is considering to apply.
The path thus far for Boho Beautiful has been stitched together with such reward, fulfillment, and unforgettable moments. And it is exciting to recognize our desire to continue to share these experiences with a larger and larger team of talented and passionate people.  We know that more energy means more impact and reach, as well as collective growth in a multitude of directions.
So without further ado…
FULL TIME/ PARTNERSHIP POSITIONS
Innovative Social Media Managers- Looking to hire highly motivated savvy social media types. Either as an individual, or to partner with / hire a company.
Skills-  Must understand and be able to execute social media strategy & scheduling on multiple platforms. For individual applicants a huge benefit would be to have creative/ writing / photography skills.
Business Managers/Rain Makers- Looking for people to assist on a creator management business level. To help vet and manage opportunities that come our direction but also to stratgize outside the box and be able to strategically pick up the phone or write emails in order to create new Boho Beautiful opportunities as well.
Skills- Multi tasking & project management skills must be on point. Artist or sponsorship management experience is an incredible bonus but not completely necessary. Relentless persistence/energy, the ability to pay close attention to details, and a big picture/long term term vision is a must.
Necessity- Excitement towards the idea of being at the core of something extremely special.
Web Developer- Looking for committed individuals or a small passionate company to help develop & upkeep a new website/store. Ability to design and code from bottom up, as well as S.E.O., maintenance, and site development over time is a must.
Video Content Creators- Looking for experienced video editors, producers, and creators to join our production team. Both work at home and travel opportunities available.
Skills- Creative team players who learn the ropes quick, have a desire for perfection over completion, and have a small armoury of various creative guerrilla skills to build video content from the ground up OR are laser focussed solely on one specific ninja skill that can be tapped on as needed.
Please make sure to send a reel or portfolio with your application.
PART TIME/ PER PROJECT BASIS
Travel Photographers- Professional photographers who love to travel, have an eye for yoga, and a deep yearning for nature, adventure, and  world experience.
Skills- Must love and be easy to travel with.
Saavy Social Media Marketer- Looking for a experienced social media marketer who understands the paid marketing space of facebook, instagram, google, etc. and that can manage strategy, implementation, adjustments, and the budgets surrounding the specific goals & targets of individual campaigns.
Graphic Design & Layout Artists- Looking for people that understand the visual energy of Boho Beautiful that we can engage as needed for layout and design for program booklets, online content, marketing materials, and more.
TO APPLY
Send a resume/CV with a creative cover letter/video* of some kind to:  

[email protected]

Make sure the position you are applying for is in the subject line of your email
Include links to portfolios, reels, projects, etc. as you deem necessary.
Please DO NOT send linkedin pages
Creative Cover Letter*-  Some kind of digital material meant to strategically grab our attention and best illustrate your desire, creativity, out of the box thinking, and/or ability to execute.
OVERALL 
What we are looking for is passionate team members.
People who want to be a part and at the core of something they believe is truly meaningful and matters.
We believe in people's energy, standard of work, and vision above all else and across the board.
Love & Light…
Juliana & Mark