Territorio De Zaguates- 'Land Of The Strays'
Situated on a mountain side just outside of San Jose, Costa Rica, Territorio De Zaguates has been in operation for over 12 years and is currently home to over 1100 dogs. Since opening their doors they have taken in and rehabilitated thousands of dogs and in the end either found them a new home or allowed them to live out their days cage free and as part of the massive pack of furry pooches.
After seeing a viral video about this amazing dog rescue, we made it a part of our honeymoon after our wedding to go and visit. This opened our eyes to the massive operation that the founder Lya and her team undergo day in and day out. They run the whole entire thing on a basic shoestring and we realized anything we could do to help would be of great benefit to their operation.
Its incredibly sad to us because dogs are in such a unique situation in our world today. As a species we domesticated them for our own purposes. Bringing them in from the wild under the social contract that we as their "best friend" would take care of them. Somewhere along the lines we as a human race forgot that promise and now everywhere you go on the planet there is one type of problem or another… and in places like Costa Rica, Lya and Land of The Strays has taken it upon them selves to help ease the pain. They don't say no to any dog in need, they don't believe in euthanasia, and they understand that in the end if the dogs on their property are able to live out the rest of their days "happy and with a plate of food", then it's a small victory to the problem but a huge victory for the world of that one dog. Or in this case 1100 of them! <3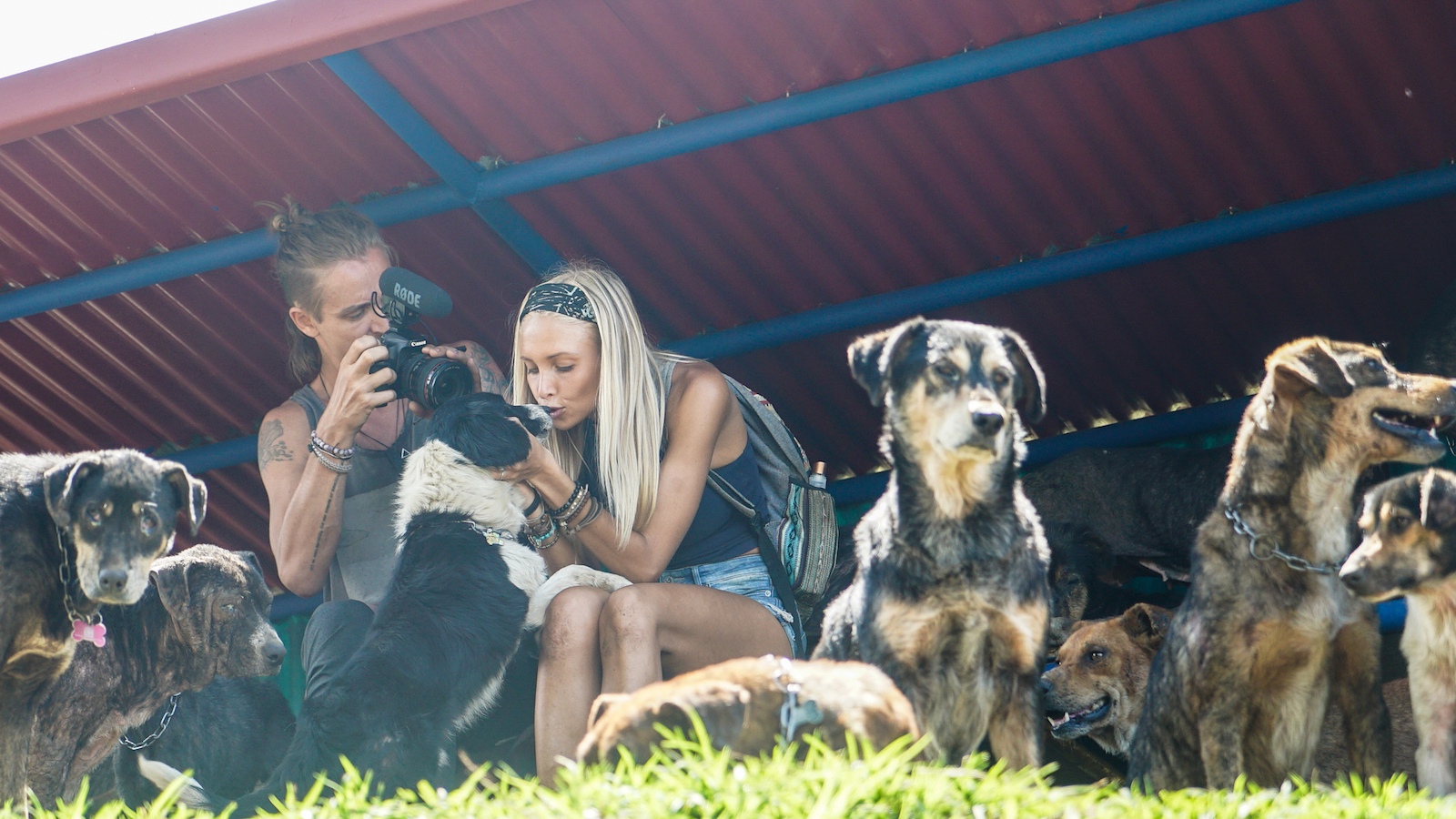 Elephant Nature Park: Elephant Haven Sanctuary
Elephant Haven is a Sanctuary in Kanchanaburi, Thailand. This animal Sanctuary is part of the Elephant Nature Park organization based in Chang Mai. Although Elephant Haven was once a trekking camp providing tourists with elephant riding and entertainment, it has since been converted into a place where elephants can recover in peace and be elephants again.
The business of people using Elephants to acquire easy tourist dollars is ugly, abusive, shameful, and unfortunately quite profitable… but places like Elephant Haven & Elephant Nature park serve both as sanctuaries for these animals and as necessary experiential education for tourists and animal lovers alike. They help shine a light on the need for us to reevaluate our relationships to this planet's most wonderful creatures.
Upon our jouney to Thailand, we had the great pleasure of spending a few days at Elephant Haven, and experienced what it takes to care for these amazing beings. From prepearing food, to feedings them, to walking, playing, and washing them, we even helped shovel & clean up their massive amounts of poop! There is no doubt that the people of any animal sanctuary have their hands full. Saving animals is not cheap. Even though its highly rewarding, Elephant Haven still has to compete against the existing Elephant Trekking Camps that continue to win over bussiness by offering rides, and all kinds of sad entertainment provided by bo-hooks and years of abuse and submission.
We believe that it is our duty to protect those in need and we've come to a point in our history where so many of our animal friends need the help of places like this.
Lets stand together as one and speak for the voiceless, they need us as much as we need them.